Go to the Game
There are still some tickets available, so if you're planning a last minute Miami getaway, head over to the Dolphins website. For information on game day policies and procedures, www.sunlifestadium.com has you covered. 
Watch
There are lots of Patriots fans in Florida, so be sure to join them for some fun on game day. The SE FL Pats Group will be meeting at Miller's Ale House (2861 North Federal Highway, Fort Lauderdale; 954-565-5747; www.millersalehouse.com), while the Village Pump(440 El Mar Drive, Lauderdale-by-the-Sea; 954-776-5092; www.villagegrille.com) is hosting a special Patriots party on the night of Friday, Jan. 1. Another option in Fort Lauderdale is Kelly's Landing (1305 S.E. 17th St., Fort Lauderdale; (954) 760-7009; www. kellyslanding.com), where you can get some New England-style seafood to go with the big game. And if you're north in the Delray Beach area, stop into Boston's on the Beach (40 S. Ocean Blvd., Delray Beach; 561-278-3364, www.bostonsonthebeach.com), which is proudly decorated with New England sports memorabilia and has Sunday football specials.
Eat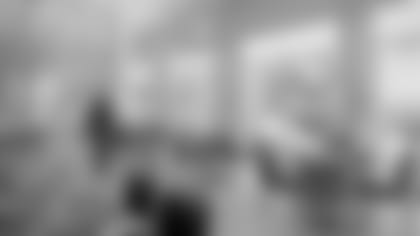 Miami's restaurant scene packs a punch when it comes to star power. "Chopped" judge Scott Conant's Scarpetta(4441 Collins Ave.; 877-326-7412; www.fontainebleau.com) serves upscale Italian overlooking the ocean. Or, there's elegant Peruvian cuisine at Coya (999 Brickell Ave.; 305-415-9990; www.coyarestaurant.com), whose executive chef Sanjay Dwivedi has an impressive resume, including a stint as the personal chef for the Rolling Stones. Prefer something a bit more casual? 27 Restaurant & Bar (2727 Indian Creek Drive; 305-531-2727; www.thefreehand.com) is located at the Freehand hotel and hostel and comes recommended by Eater, as does Asian gastropubPubbelly (1418 20th St., 305-532-7555; www.pubbellyboys.com). You can also enjoy home-style Cuban food at Little Havana Restaurant(12727 Biscayne Blvd.; 305-899-9069; www.littlehavanarestaurant.com), or try authentic Spanish atLa Feria del Mercado de San Miguel(301 Biscayne Blvd.), a pop-up version of Madrid's famous market.
Sleep
If you're planning to eat at 27 Restaurant & Bar, then why not stay atthe Freehand (2727 Indian Creek Drive; 305-531-2727; www.thefreehand.com)? Just a couple blocks from the beach, it offers both private and shared accommodation options. Or, treat yourself to total luxury at the Thompson Miami Beach(4041 Collins Ave.; 786-605-4041; www.thompsonhotels.com), one of Florida's top hotels according to Conde Nast Traveler readers. For something closer to Sun Life Stadium, though, try the Best Western(101 Ansin Blvd., Hallandale Beach; 888-724-6413; www.bestwestern.com) or Holiday Inn Express (6650 W. 20th Ave., Hialeah; 305-362-7777; www.ihg.com), both a short drive away.  
Play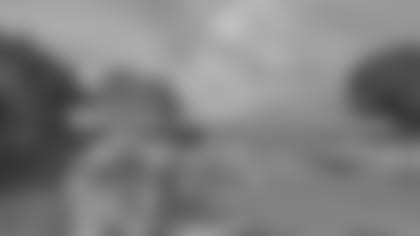 Sunny Florida in December is a dream for New Englanders. If you're already in Miami and don't have plans to ring in the new year yet, then head down to Bayfront Park for Pitbull's New Year's Revolution (www.miamiandbeaches.com). The free event includes food, fireworks and of course plenty of live music to keep you dancing the night away. Then during the day, you can soak up the sun at the beach or get your adrenalin pumping at Amelia Earhart Park (401 E. 65th St., Hialeah; 305-685-8389; www.miamidade.gov/parks), home to the Miami Watersports Complex. You can try cable wakeboarding, paddle boarding, waterskiing and more. Travel an hour south of Miami to explore another outdoor oasis, Biscayne National Park (9700 SW 328th Street, Homestead; 305.230.1144 x 555; www.nps.gov/bisc), which is the largest marine park in the U.S. national park system. There, you can go on a guided canoe or kayak trip, or get up close and personal with the park's underwater wonders by snorkeling.
If you also want to soak up Miami's art and culture, be sure to spend some time exploring Little Havana (Visitor Center: 1442 S.W. Eighth St.; 305-539-3000). This vibrant neighborhood is full of galleries, restaurants, shops and more, with Calle Ocho (Eighth Street) at the heart of it all. Another way to get your culture fix is by visiting one of Miami's many art institutions, such as the popular Vizacaya Museum and Gardens (3251 S. Miami Ave.; 305-250-9133; www.vizcaya.org) or the less-conventional Wynwood Walls (2516 N.W. Second Ave.; 305-531-4411), where you can see outdoor murals created by some of the world's most famous street artists. The entire Wynwood district is bustling with museums, galleries and other art collections, so take a wander around and you're sure to discover quite a few creative spaces.
A Holliday in Miami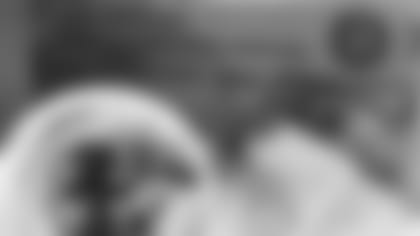 Coach Belichick's long-time girlfriend Linda Holliday and her daughters Ashley and Katie Hess of the blog The Party of Two travel often to Miami, whether it's to cheer on the Patriots or just get some R&R. So, we checked in with them to find out about their go-to spots in the area.  
For shopping, the trio recommends browsing the stores in and around Collins Avenue.
When it comes to food, they have tons of favorites:JugoFresh (multiple locations; www.jugofresh.com) for clean eating,Zak the Baker(405 N.W. 26th St.; 786-347-7100; wwww.zakthebaker.com) for all kinds of delicious goodies and Dirt(232 Fifth St., 305-239-3000; www.dirteatclean.com) for high-quality "fast-ish" food.
Want to try something a bit different on your day out in Miami? They suggest a visit to Plant the Future (2511 N.W. Second Ave., 305-571-7177; www.plantthefuture.com), which is "like an art gallery where plants are the works."
More information
www.miamiandbeaches.com