He wears his emotions on his new short sleeves. With a smile as bright as California sunshine, he runs drills and pass patterns while proudly modeling a New England t-shirt and accompanying ball cap for the very first time. Just days after inking a reported three-year, $22.5 million contract with the Patriots, Kendrick Bourne meets and gathers in the Golden State with some of his new teammates to work both on his craft and their burgeoning relationships.
With quarterback Jarrett Stidham and fellow wide receiver Jakobi Meyers, the pass catcher openly talks hooks, also known as curl routes, to help himself understand concepts of his new playbook. With an inquisitive member of the media, he also talks frankly about other kinds of hooks.
"I can make a full song off just making a hook," Bourne insists. "I have my own sound. I know what I want to do when I'm in the recording studio. Maybe when I'm done playing football, I'll spend more time there."
In the interim, he works. And works. And works. Making songs only serves as an occasional escape. In musical parlance, hooks are those elements of pop songs, often in the chorus, that are repetitive and catchy. Repetitive and catchy. Repetitive and catchy. Not unlike the time and effort he's putting in now to prove that his new team's investment in him will not go for naught.
The 25-year-old recently took a break from his on-field preparations to make conversation, rather than music, and discuss a particular pattern. Not the variety he runs on the field, but one that has proven successful as it's developed over the course of his life.
Before they married and she formally took his last name, Eric and Luica Turner had three children together, all of whom, to this day, keep their mother's maiden surname, Bourne. In church, the family prayed and performed together. Eric played keyboard while Luica sang. Their son, Kendrick, accompanied on drums. They gave Kendrick and his brothers a solid foundational start to life in Portland, Oregon.
Yet, a teenaged Kendrick realized he'd begun heading down a dead end. The company he kept outside his home was proving a destructive influence. He accepted full responsibility for his bad behavior, but refused to be content with where it would inevitably lead him if he didn't reverse course. He knew he could do better. Knew he could be better.
So, after three underachieving years at Benson Polytechnic High School, he begged out. "I needed to isolate myself," Bourne recalls, "I just needed to get out of that situation, my friends, and the crowd I was around… I was in a tough position."
Only seven miles separate Benson from Milwaukie (Oregon) High School and Academy of the Arts, but they were more than far enough away for young Kendrick, who needed multiple bus rides to get there each day. Administrators in the school district, recognizing a student truly serious about reform, agreed to his senior-year transfer and playing football for his new school.
"It wasn't a specific talent that got me in," Bourne admits today. "They knew I was trying to make a change for myself and they accepted me and helped me turn my life around."
Entering his senior year of high school, Bourne was exposed to a new, art-focused curriculum, a world apart from the one he'd been studying heretofore. He also encountered a new style of teaching, along with a new brand of teachers who paid greater attention to him.
"Which was what I needed," he adds. "I remember one of my teachers, he tested me every day, challenged me, and it made me better. He made me want to be better. The decision for me to move was the best decision for me. Overall, my life changed with school, doing the right things, getting my grades up, being on time."
On the gridiron, Bourne also flourished. He went from a virtually unknown player to one being recruited by numerous FCS-level (formerly known as Division I-AA) college programs, many in the Big Sky Conference. Ultimately, he chose somewhere cold and remote, as he puts it, where he could be relatively obscure and focus only on football. Eastern Washington. Once again, he understood intuitively that if he stayed too close to home, temptations might overcome him.
"Before I got ahead of myself, thinking I'm the man, going to the [National Football] League already," he explains. "Because kids get like that."
But Bourne needn't have been concerned about falling victim to the spotlight at Eastern Washington. Because there, the star who shone brightest was a teammate in the same class, at the same position.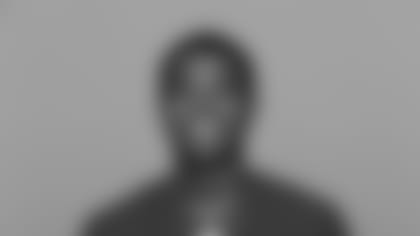 From a statistical standpoint, Cooper Kupp's least productive college season came in 2014, as an Eastern Washington redshirt sophomore. While his 104 receptions were 11 more than the previous campaign, Kupp "only" amassed 1,431 yards receiving and 16 touchdown catches, the lowest totals in those two categories during his four-year career at the university. His longest catch that season went 61 yards, also a college career low.
Meanwhile, true sophomore Kendrick Bourne's 52 catches for 814 yards and 10 scores dwarfed his freshman-year output and might've been team-leading numbers were it not for Kupp. Over the next two years, Bourne would see his productivity steadily increase, despite Kupp's outrageous output, which broke numerous school and national records and earned Kupp a ridiculously long list of honors. The L.A. Rams eventually selected Kupp in the third round, 69th overall, of the 2017 NFL Draft.
Singing backup to Kupp's lead, Bourne nonetheless helped give the EWU Eagles a high-flying aerial attack. By the end of his senior year, Bourne achieved his first 1,000-yard season and gained notice by NFL scouts.
Bourne knew he could be a better player and needed a new challenge to prove as much. Venturing further afield, yet remaining somewhat close to the Pacific Northwest, he signed as an undrafted rookie with the San Francisco 49ers in 2017. Two years later, Bourne suited up for the biggest game of his career. In the Niners' eventual loss to Kansas City in Super Bowl LIV, he snared a pair of passes for 42 yards.
Re-upping with San Fran on a one-year deal, he enjoyed a career-best season in 2020, finishing with 49 passes caught for 667 yards. As he entered free agency in 2021, Bourne again heard that familiar refrain inside his head – that he had something to prove and improve.
"No [disrespect] to the Niners organization. It was an awesome four years for me," he maintains. "They let me in and accepted me my first year, so, that's always appreciated. All four years are appreciated. I'm just trying to elevate my game to another level and I felt I wasn't being used that way over there… I just needed to be around something different."
Whenever he finds time to drop by a music studio, Bourne knows he'll be there just a couple hours, but leave having made two or three new recordings. "I've seen guys go in there for six, seven hours, and I'm like, 'I've got things to do,'" he laughs. Someday, he might spend more time indulging himself, but right now, he refrains from staying out late making music, to avoid being too tired the next morning for his football training regimen.
Bourne has plenty of reason to smile now. And not just because of the dollars New England's throwing his way, which he reveals are far more than any other club offered. He's chosen to play football this fall further away from home than he's ever been based, for a head coach in Bill Belichick who, like that memorable high school teacher, will constantly test and push him to be the best he can be on a regular basis.
"That's a great comparison. I definitely like how you put that together. That's really how I feel about it, too," Bourne asserts. "I feel like I needed something new, needed a change. Change is always good. I needed a new challenge, new goals, new organization. I'm ready to earn the respect of my peers, my coaches, all the staff, and just do what I need to do."
New England is providing Bourne the greatest challenge of his life thus far, and he's committed to rewarding the team's faith in him.
"I know that the Patriots are going to make me a better player, a better man, a better overall life expert. That's my main thing. I just want to be good at life. The New England Patriots are about excellence. They work hard, and that's how I made it [this far], by working hard."
And by listening to that persistent inner voice.