Like many of his teammates, Nate Solder is making time for community service this offseason and he's having fun doing it.
Last week, the Patriots lineman visited the Hockomock Area YMCA in Foxborough for the annual Prom Fashion Show, which was hosted by the Leaders Club, a program that provides young adults with leadership opportunities.
At the event, local teens enjoyed dinner and a fashion show featuring prom attire, as well as raffle prizes to help them cut down on spending for their proms. Nate, who has a longstanding relationship with the Hockomock Area Y, was invited as a special guest. He posed for photos and joked with the teens. He even took his turn walking the runway at the Kraft Family Center, escorting Leaders Club member Callie Desmarais.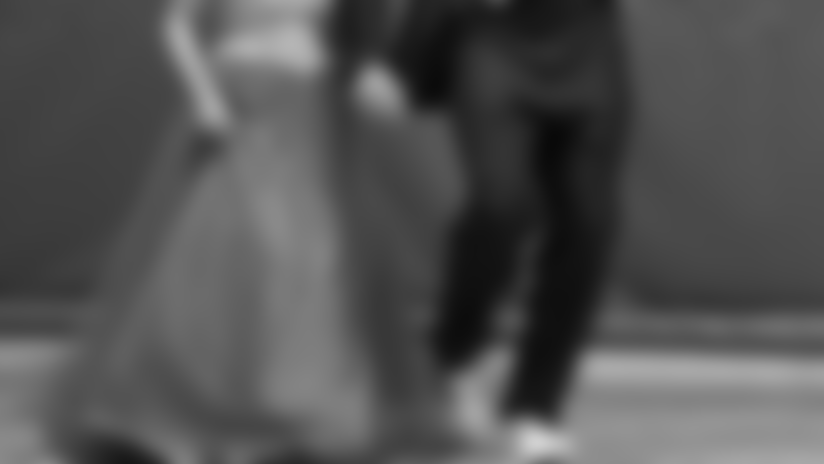 Nate's night out at the Y came the day after another community service outing in Foxborough, this time at Gillette Stadium for the Massachusetts Coalition of Police awards dinner. Nate spoke to the more than 800 officers in attendance, thanking them for the dedication and work in our communities. He also expressed his gratitude for the Foxborough police and other departments who help keep players and fans safe on game days.