GO TO THE GAME
WATCH
If you're in New York and want to watch with fellow Patriots fans, stop by Times Square Irish pubTir na nOg (315 W. 39th St., New York; 212-760-0072; www.tirnanognyc.com). It's the home base for NYC Fans of the New England Patriots, so you'll definitely be in good company. Another option is Professor Thom's (219 Second Ave., New York; 212-260-9480; www.professorthoms.com), a dedicated Patriots bar that comes recommended by listeners of PFW in Progress. Or, check out Riviera Café (225 W. Fourth Street, New York; 212-929-3250; www.rivieracafeny.com), which is a haven for Boston sports fans in Greenwich Village. 
EAT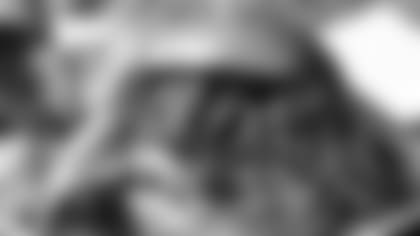 New York City is a place where you can find whatever your heart desires when it comes to food. According to Eater's Heatmap, one of the hottest restaurants at the moment is Tacombi Bleecker(255 Bleecker St., New York; 646-964-5984; www.tacombi.com), which brings traditional Mayan flavors to the West Village. Just north in the Meatpacking District, you can enjoy the NYC outpost of one of Boston's best restaurants, Toro(85 10th Ave., New York; 212-691-2360); www.toro-nyc.com), which is known for its modern take on tapas. If you're staying in New Jersey and not up for a Manhattan adventure, Hoboken is a good bet. Italian deli Fiore's (414 Adams St., Hoboken; 201-659-1655) is a local legend known for its homemade mozzarella as well as roast beef sandwiches. While Fiore's is a casual takeaway, you can treat yourself to an elegant meal at Zylo (225 River St, Hoboken; 201-253-2500; www.zylorestaurant.com), which is located at the W Hotel and is one of the city's top rated restaurants on TripAdvisor.
SLEEP
If proximity to MetLife Stadium is your priority, the Hilton Meadowlands (2 Meadowlands Plaza, East Rutherford; 201-896-0500; www.hilton.com) is a good option. Also nearby is the Hyatt Place(575 Park Plaza Drive, Secaucus; 201-422-9480; www.secaucus.place.hyatt.com), which will put you within easy reach of both Manhattan and the stadium. And if you want to enjoy the Big Apple without big hotel prices, consider searching on Airbnb (www.airbnb.com), which has hundreds of properties available in New York City. 
PLAY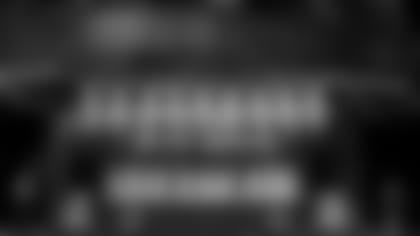 In the City that Never Sleeps, there are so many ways to pass the time. If you're ready to get into the holiday spirit, catch the Rockettes in the Radio City Christmas Spectacular(1260 Sixth Ave., New York; 212-465-6741; www.radiocity.com), which kicks off for the season on Nov. 13. While that tradition is just getting started,New York's Cider Week (www.ciderweeknyc.com) is wrapping up over the weekend with a bunch of fun events, including a big Sunday brunch at Jimmy's No. 43(43 E. 7th St., New York; 212-982-3006; www.jimmysno43.com), featuring a hog roast and, of course, plenty of cider. With Sunday Night Football on the agenda, this could be a fun addition to your game day experience. Feel likechanneling Tom and Gisele instead? Head to the Metropolitan Museum of Art (100 Fifth Avenue, New York; 212-535-7710; www.metmuseum.org). The MetLiveArts program is hosting two Saturday evening events in addition to its regular schedule of tours and talks. And for something slightly different than the traditional museum visit, join Watson Adventures for its Murder at the Met scavenger hunt (www.watsonadventures.com).
Do you have advice for Patriots fans attending an upcoming road game? Share it with us at lifestyle@patriots.com.