Some people might call Sarah Thomas a glass-ceiling-breaker. As the NFL's first full-time female official, though, she's trying to not stand out from the crowd.
"I'm a female and I can't change that," she said while speaking to the media on a conference call Wednesday afternoon. "I do honor the fact that a lot of people consider me a trailblazer… but I've just been doing it [officiating] truly because I love it. When I'm out there officiating, the guys don't think of me as a female. They want me to be just like them, just be an official, and that's what I've always set out to do."
Sarah's appointment as an NFL line judge was confirmed by the league Wednesday morning, after news began to circulate last week. The mom of three is one of nine new officials added to the roster for the 2015 season. She follows in the footsteps of Shannon Eastin, a female Mid-Eastern Athletic Conference official who served as a line judge for three games in 2012.
While much attention has been paid to Sarah because of her sex, Dean Blandino, Vice President of Officiating for the NFL, emphasized that it didn't play a part in her appointment.
"This is not something that happened overnight," he stressed. "She's been officiating for 20 years. We feel that she's ready to come into the league, and when we feel an official is ready to come into the league and we have openings, that's when we bring them in, regardless of everything else that's happening.
"It's a testament to her and what she's accomplished," he continued. "She's going to be evaluated just like all of our other officials, based on her performance, next year."
Sarah has a long list of accomplishments thus far. After attending the University of Mobile in Alabama on a basketball scholarship, she followed her two brothers into the world of officiating in the early 1990s. In 1996 she became the first female to officiate a Division 1A high school football game in Mississippi, and eleven years later, she made the jump to college sports when Conference USA hired her. Somewhere along the way, she caught the eye of the NFL's scouts.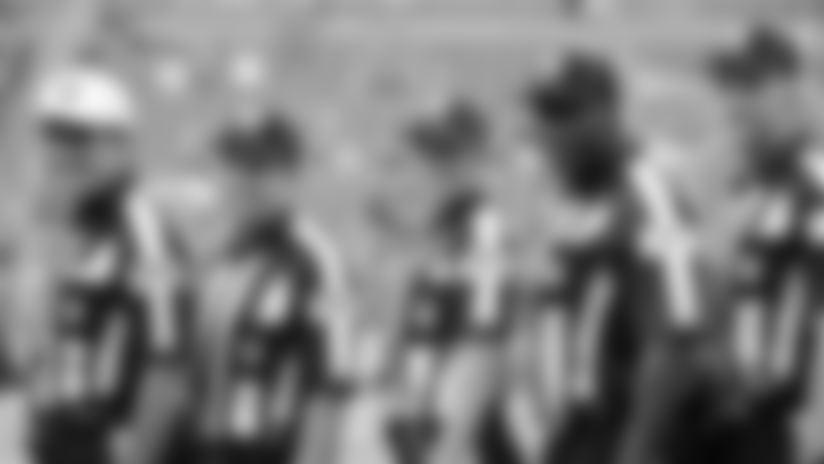 For the last two years, Sarah, a pharmaceutical sales rep by day, has been part of the league's Officiating Development program. At present, there are 15 women in the 6,000-person program, with one other woman in the advanced group from which Sarah was recruited for her new role. Sarah said the program has been "very instrumental" in the development of her career and has helped her prepare to make the transition from college to professional football.  
While she knows some things will be different in the NFL, Sarah doesn't think much will change when it comes to her treatment as an equal on the football field.  
"I've been around for a good little while, so I think they [the players and coaches] know who I am and they just want to make sure I can do the job as an official," she remarked.
And although Sarah insisted she's no different than her male colleagues, she does hope to be given one small allowance as a female official. 
"When I joined Conference USA, [Officials Coordinator] Gerald Austin told me that I needed to tuck my hair [into my hat] to blend in, because as officials we want to go unnoticed as much as possible," she explained.
"He also asked me not to wear any makeup but I told him he was crossing the line there," she continued, with a laugh. "So hopefully I can still wear a little bit of makeup and tuck in my hair. ... I think my hair is the least of my concerns."