FOXBOROUGH, Mass. – Historians have some difficulty pinpointing precisely when the wild boar was first introduced – likely by European explorers – to the American landscape. They are more certain that Western settlers are responsible for bringing domestic swine to the area we now call the state of Arkansas.
It is believed that some of the pigs who inevitably escaped their pens survived in the Arkansas wilderness and eventually bred with wild boars to produce what we today call feral hogs. Early settlers who trapped these hogs to sell at marketplaces would discover that, when cornered, this naturally ill-tempered species turned particularly peevish. Arkansans came to dub the feral hogs "razorbacks," not only for their petulant personalities but also the jagged-looking hairs jutting from their arching backbones.
At the University of Arkansas in Fayetteville, legend has it that, following a football game in 1909, head coach Hugo Bezdek remarked that his team "fought like Razorbacks." The nickname caught on and later supplanted Arkansas' original avian mascot, the cardinal. University of Arkansas football players sport the scowling, scurrying Razorback logo on their helmets to this day. Throughout the first decade of this new millennium, a little boy in the Georgia suburbs wanted little more than to be one of them.
Pastor Mark Henry of the non-denominational Fellowship Bible Church in Little Rock played center for the Hogs from 1988-91, when Arkansas' football program was still part of the former Southwest Conference. His senior year, Mark married his high school sweetheart, Jenny Coffman, who also attended Arkansas (and whose father, Skip, played basketball there). Three years later, on Pearl Harbor Day 1994, their first of four children came along.
"Every Saturday, we watched the Razorbacks play," Patriots tight end Hunter Henry explains. "My dream – I had a dream of playing in the NFL – but really, the ultimate dream was to be a Razorback football player and wear that hog on my helmet. It was a big deal to me."
Hunter soon had a younger brother, Hayden, before Mark's ministry forced the Henrys to move from Arkansas to Chicago for a time, and later to the Atlanta area. There, another brother, Hudson, and a sister, Hope, were born. As Hunter approached high school, the family relocated to Little Rock, Arkansas' capital and the Henry home base ever since.
A standout player at Little Rock's Pulaski Academy, Hunter put up impressive offensive numbers while helping his school win a state championship along the way. After an All-America senior season, he realized his dream of playing for the Razorbacks.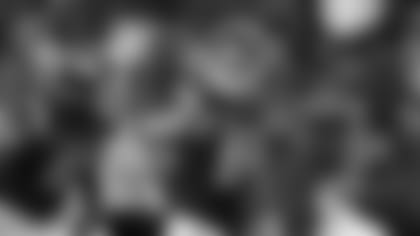 Hunter's gridiron growth would continue in Fayetteville, where Arkansas had since become part of the ultra-competitive Southeast Conference (SEC). He'd earn all-conference honors in his freshman and sophomore seasons, then the John Mackey Award as the nation's top college tight end following his junior year.
With 116 receptions, nine touchdowns, and 1,661 receiving yards on his résumé, Hunter cut short his Razorback career to enter the 2016 NFL Draft. The then-San Diego Chargers chose Henry in the second round (35th overall). Hunter attributes much of his football success to the toughness instilled in him by his father.
"Ever since I was little, in sports in general, [he'd say,] 'When you step across that line, you're kind of a different person. You're tough, you're physical, you're competing at a high level every time, but when you step off the field, you're trying to be the ultimate man, to lead people, and love people and be kind.' My dad always showed us both sides of the line. He was big on toughness and on never quitting. It was an awesome upbringing that we had."
Hunter acknowledges that growing up the son of a clergyman had its challenges, such as the weight of expectation that accompanies the role. "I mean, you're always in the limelight, being a pastor's kid. Everybody's always looking at you … But I'm very thankful for that time," he's quick to add. "I really enjoyed it. I wouldn't be the man I am today. I wouldn't have my faith and the values and who I am. It formed who I was."
By age 16, as Hunter was emerging as a high-profile football prospect, he also sensed that he needed humbling. And Mark knew just the place, as far from his son's comfort zone as the boy had ever been.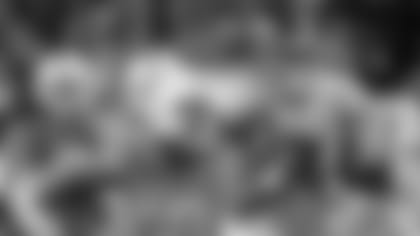 In a 10 ft. by 10 ft. room, a single mother of four tried to raise her children without the luxury of a bathroom. Whenever it rained, water came pouring into their home courtesy a giant hole in the roof.
Another family routinely slaved throughout the night over a boiling pot of water to make sausage casings from pig intestines, a process that needed to be completed by daybreak to be ready for sale to meat markets. The menial task earned the family less than $3 per night and often severe burns on tired hands and arms that had slipped into the scalding water.
Two years ago, Mark and Hunter recounted these stories about their 2010 visit to Guatemala for an article in the Orange County Register.
"It was tough, especially being young," Hunter recalls today. "I figured it would be that, but until you're actually feet-on-the-ground, in the moment, you can't actually feel it. You look at pictures and read things all the time, but until you can actually be with the people and see them, talk to them, it gives you a different perspective."
Mark frequently goes on such trips where his church partners with another in Guatemala to help the underprivileged with essentials like food, shelter, and clothing. Hunter believes he got the most out of the visit by simply interacting with locals – despite his not speaking any suitable Spanish – and being a living, breathing example of his faith.
"We went to a few schools where we'd share the Gospel. Then we'd play with the kids, get them active playing soccer a lot. A lot of it was just showing our presence, praying over people, visiting people's households. Our church was giving a lot to these places, so, they were putting up shelters for people. We were providing prayer support and giving them a safe space ... and we were both kind of fired up to go do it.
"It's always awesome to go do something like that," Hunter asserts. "It really opens your eyes and you become very thankful for the situation you live in. And being able to give to people that, you know, just don't have much ... to show them Christ's love was the biggest thing. It was a lot of fun and really cool to be able to do it with my dad."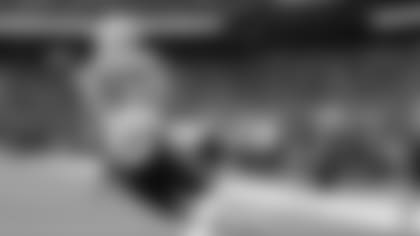 Despite a knee injury that cost him the 2018 NFL regular season, Henry managed to suit up when the Chargers visited Foxborough in the Divisional Round of the Playoffs (the Patriots won 41-28). In 2019, he registered a productive-enough season to be designated the team's franchise player going into 2020.
Various injuries have thus far prevented him from playing an entire NFL season, but this past spring, the Patriots signed the free agent Henry to a three-year contract worth as much as $37.5 million. Henry's performance to date is paying dividends for a Patriots offense that has starved for tight end contributions in recent seasons. Entering New England's Week 6 matchup with Dallas, Henry has started four of his first five games as a Patriot, catching 20 passes for 216 yards and a touchdown in each of the previous two contests versus Tampa Bay and Houston.
Focused as he remains on fulfilling his potential with New England, Hunter can be excused for keeping periodic tabs on Arkansas, where Hayden (a senior linebacker), Hudson (a redshirt sophomore tight end), and Hope are currently enrolled. When time allows in the future, Hunter and wife Parker – whom he met, naturally, at Arkansas – would also like to plan another missionary trip, this time together. Parker previously embarked on similar ones in Haiti.
"Don't know exactly where it's going to be," he says, "but it's at the top of our list of things we want to do."
In the meantime, both will have their hands full – Hunter hopes with more passes from rookie quarterback Mac Jones and Parker with their upcoming bundle of joy, a baby boy.
"Yeah, we're actually expecting our first child at the end of December. I'm not going to force him to be a Razorback," he insists. "I mean, he's going to grow up probably cheering for the Razorbacks because that's our household, but if he wants to go somewhere else, I'm all for it." Hunter pauses here, just long enough for comedic effect. "Unless it's, like, Ole Miss or Alabama."