Singing the national anthem at a football game is an honor in and of itself, but when Morgan Dzicek takes the microphone under the Sunday night lights, it will mean even more.
A Patriots cheerleader, Morgan will not only share her voice in front of a packed Gillette Stadium crowd and her supportive teammates. She will also be sharing her journey as a cancer survivor for the Patriots Crucial Catch game, an NFL initiative to promote early detection and risk reduction.
"I'm just so honored that I get to sing at any game, but especially the Crucial Catch game," Morgan said. "It means so much to me, and it means so much that they're letting me share my story. I'm so excited."
That journey begins when Morgan was 13 and diagnosed with a rare form of cancer. She underwent multiple surgeries to remove a tumor behind her eye, and when it continued to grow back, Morgan went through 40 rounds of radiation.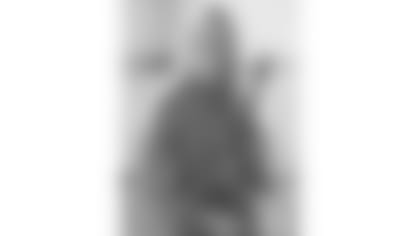 Through it all, she found solace in music and dancing.
"It was my therapy through it. It made me feel like I had a normal life while I was going through that," Morgan said.
After radiation, Morgan was declared cancer free, and at 17, she found a way to take the pain of her battle with cancer and turn it into something beautiful. Through Make-A-Wish Foundation, Morgan travelled to Nashville, where she worked with singer Lari White to write a song of her own, "Every Step of the Way."
Since she first recorded the song, Morgan has grown, matured and graduated from Berklee College of Music, so this past fall, she returned to Nashville to rerecord it. "Every Step of the Way" was recently released on Spotify and iTunes.
"This song is about my journey through my illness. The lyrics in the beginning start saying how times stop sand the world stands still when you find out something like that, and throughout the song I talk about how it's made me stronger and how it's not going to take me down," Morgan said. "The song means a lot to me, and I'm hoping that a lot of people can relate to it."
Though she's previously sang the national anthem at Celtics games, singing in front of a Patriots crowd will be something special, especially with her teammates supporting her from beginning to end.
"They're so excited for me. When I told them, they were so supportive," Morgan said. "I'm lucky that I'm going to have them out there while I sing."
The people in Morgan's life will surely be rooting her on, but with her story out there, she hopes it touches those who have faced a similar battle or have stood by a loved one who has. When she sings the anthem, she hopes it spreads positivity to those watching.
"I hope they take away a feeling of faith in hope in whatever you're going through," she said. "You'll get through it, even if it doesn't feel like it. There are good things waiting for you on the other side."
You can find "Every Step of the Way" on iTunes and Spotify.