On Saturday, December 14, Patriots Cheerleaders and Pat Patriot spent a day visiting and volunteering at several locations around Boston. The day was dedicated to giving back to the community the squad feels lucky enough to be a part of and cheer for each week.
The first stop of the day was Rosie's Place to drop off food donations collected in a squad food drive. Rosie's Place was founded in 1974 and was the first women's shelter in the United States. They provide many important services including meals, a food pantry, legal aid, and overnight stays. The cheerleaders delivered food items for their food pantry and took some time to visit with staff and volunteers.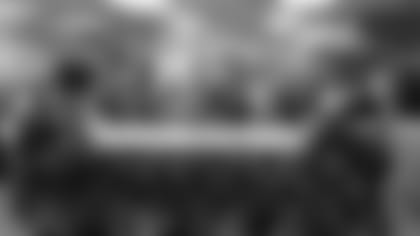 After visiting Rosie's Place, cheerleaders traveled to the Animal Rescue League of Boston. The cheerleaders spent some time playing with and exercising the animals waiting to find their forever home this holiday season. Animal Rescue League of Boston is an organization committed to helping keep animals safe and healthy. It's a mission very close to the heart of several members of the squad, who were very excited to visit with these animals.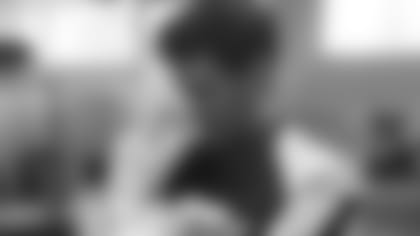 The third stop of the day was to Christopher's Haven, a home for kids and their families while they are receiving cancer treatments at local hospitals. They have provided a fully furnished place to stay to over 300 families since they opened their doors in 2006. The cheerleaders brought games and arts/crafts. They had a great time interacting with some great kids and their families. One of the kids even taught the cheerleaders a brand new routine!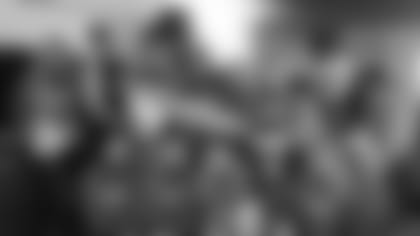 The last stop of the day was Marian Manor, a non-profit nursing and rehabilitation center in South Boston. The squad helped with their Saturday afternoon Bingo and visited with many excited Patriots fans who reside there. The cheerleaders really enjoyed their time with both the residents and staff.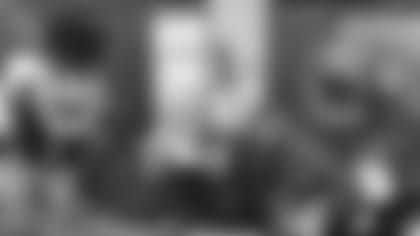 The Patriots Cheerleaders and Pat Patriot Mascot are so thankful to be a part of the New England community and to add a little extra spirit during the holiday season.