Matt Katula thanked blood and platelet donors at the Kraft Family Blood Donor Center.


The Patriots' season-long "Kick Cancer" campaign, which aims to increase cancer awareness and early detection, has given Patriot players the opportunity to meet and encourage hundreds of people that are championing the disease.
On Tuesday, December 28, Patriots LB Rob Ninkovich, P Zoltan Mesko, G Rich Ohrnberger and LS Matt Katula visited the Kraft Family Blood Donor Center and pediatric cancer wing at the Dana-Farber Cancer Institute. As part of the season-long "Kick Cancer" campaign and the month-long New England Patriots Charitable Foundation Blood and Platelet Drive, the Patriots spent the day thanking donors and meeting cancer patients.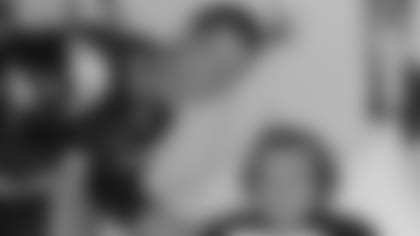 ]()At the Kraft Blood Donor Center, Mekso and Katula spent an afternoon with blood and platelet donors and adult patients. The players learned the reason behind each donor's donation and the doctors explained how the donations are used. The players also handed out Patriots giveaways, provided to each donor throughout the month-long drive. Donors are also entered into a raffle to win one of two autographed footballs.
"The Kraft Family Blood Donor Center was set up 20 years ago because Mr. Kraft and his wife had the foresight to set up a donor center back at a time when platelet donation was a really rare thing. It was very hard to do and it was difficult to find donors," said John Luckey, Medical Director at the Kraft Center Donor Center. "Now, they have set up a center where they've made it comfortable for donors to come in and it's really blossomed. We now collect almost every platelet we need for the Dana-Farber Cancer Center and each one of those platelet donations is literally saving the life of a patient every time someone comes in and donates."
In the pediatric cancer wing of Dana-Farber, Ninkovich and Ohrnberger played games and participated in painting projects with children. They also visited patients that were not able to leave their rooms.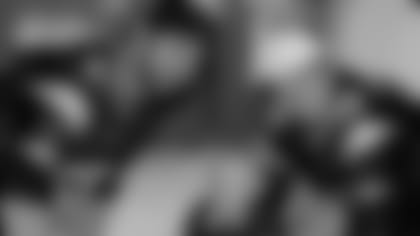 ]()"It was awesome that I could go talk to some kids and give them a little bright spot in their day," said Ninkovich. "Before I even walked in to the cancer area I was pretty nervous. Afterwards I [was] very appreciative It makes you look at everything and put it in a different perspective."
Throughout the 2010 regular season, the New England Patriots Charitable Foundation's "Kick Cancer" initiative aimed to raise awareness among Patriots with support from Brigham and Women's Hospital, Massachusetts General Hospital - the founding hospitals of Partners HealthCare - and Dana-Farber Cancer Institute. For more information about the "Kick Cancer" initiative, including resources and information about cancer prevention and screening, visit Patriots.com/community.