For friends and family of the Patriots, a trip to the Super Bowl is a chance to see a loved one excel on the game's biggest stage. There are events throughout the weekend, parties, concerts and tours of the host city, but for more than 60 friends and family, Friday morning was spent doing something more impactful.
In downtown Atlanta, the Patriots support system spent the morning volunteering at Atlanta Mission, a nonprofit ministry serving homeless men, women and children across Atlanta. Together they played games with the men at the downtown campus, prepared food and served lunch.
Atlanta Mission's President Jim Reese said it was great to see the Patriots guests interacting with their clients.
"We're doing a great thing today. The place is packed," he said. "It's fun to watch relationships being built around a meal today."
Though most of the volunteers were friends and family of Patriots player, one player did manage to make it to help serve lunch. Eric Rowe, who was put on injured reserve early in the season, was on hand with his fiance Vanessa.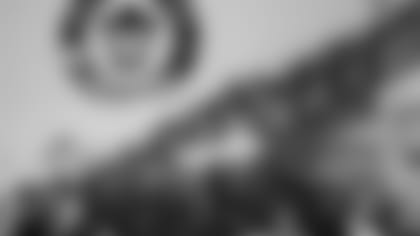 Jim said to have this group come in and volunteer was special.
"What you see is in the hearts of the people that are here serving today. They're not here because thy're trying to get recognition. They're here because they really care, and I think that's the part to makes it really great," Jim said. "Obviously for the men that we serve down here, you can see in their faces, 'I matter to someone.'"
Diane Gronkowski, mother of Rob Gronkowski, said because the organization makes itself at home in the Super Bowl host city for the week, the least they can do is spend time in the community.
"When you come to the Super Bowl, the cities give so much to us, so much to the families, so much to the fans," she said. "So many other volunteers have done so much work to get us here and to give us such a great time. Every city you go to it's just been wonderful, so it's nice to give back to a community that's given so much to you."
In addition to time spent at Atlanta Mission, Campbell's Soup donated 6,500 cans of soup and the Patriots Foundation donated $5,000.