When you are practicing social distancing and staying safely at home, days quickly lose their meaning. To quote the first season of "True Detective:" "Time is a flat circle."
But for two families, every Sunday is now Super Bowl Sunday.
Alexa Seras, a Patriots fan from Carlisle, Penn., spent the first month of self-imposed quarantine with her boyfriend, Nick Cormier, and his family in Newport, R.I., and as a group, they established a tradition. They would rewatch every Patriots Super Bowl victory, one Sunday at a time, and throw Super Bowl parties each time.
The Cormier family has lived all over the world, following Col. Daniel Cormier's 30-year Army career wherever it brought them. No matter where they ended up, the Patriots came with them in spirit, so it is not different during this time at home.
"They have literally lived around the world. They've always brought their Patriots fandom with them, whether it was Paris, Morocco, Louisiana, Carlisle, Penn., which is how I met my boyfriend," Seras said.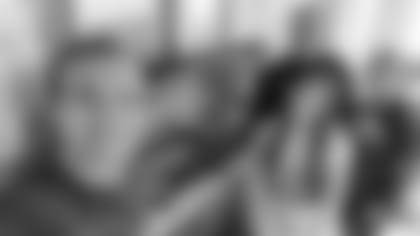 She and Nick bonded over their love for the Patriots while in high school, and so celebrating their favorite football team seemed like a natural way to spend this time.
"It just kind of brought us together because it's something we can all agree on since we're all Pats fans. It's gotten his sister, Madi, and I definitely engaged," she said. "It was just something we looked forward to every Sunday to be able to put on and come together as a family. We're doing a lot of family time anyways in quarantine, but this was just a nice way to get together and spend a few hours watching victories"
Though Seras has since returned home to Pennsylvania, but the tradition continues via video chat, complete with a feast fit for a February Super Bowl party. They all don their favorite Patriots gear, make homemade buffalo chicken dip, order pizza, and crack open a few beers.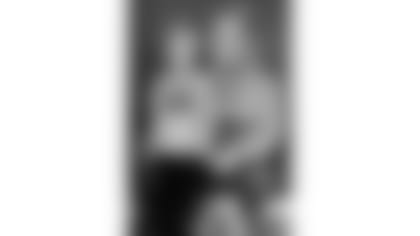 Without live sports, tuning in every week is a perfect way to fill the void.
"Nick and his dad are very big on sports. He's been rewatching a lot of them, whether it's Bruins or Celtics," she said. "They were supposed to go to a Celtics game at the beginning of the month, but of course, they couldn't go to that, so they've just been rewatching anything they can just to fill in."
As life these days looks and feels different, Seras said having something to look forward to has been helpful. For a few hours, life feels almost normal.
"It just gives us something to look forward to. We're all working from home. Him and his sister are doing their college courses," she said. "It just gives us a nice break. It gives us something to look forward to every week, especially since it's the Patriots and it's the best team."