On a balmy day here in New England, volunteers came to Boston from across Massachusetts taped, stacked and labelled boxes that will be shipped to military members serving abroad. These boxes would help to lift the spirits of those who have provided the ultimate service for the country, and the work that volunteers completed would leave a positive impression on a solemn day in American history.
Four members of the Patriots defense took some time on Sept. 11 to reflect and do their part in recognizing the military that have done so much for the country. Danny Shelton, Geneo Grissom, Adrian Clayborn and Derek Rivers came out to help put together 500 care packages on the Rose Kennedy Greenway.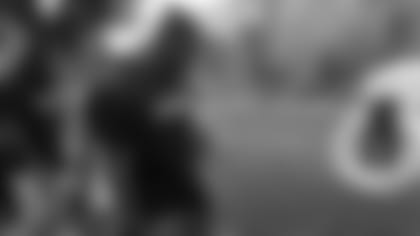 For the Mass Military Heroes Fund, the day was about acknowledging the lives lost on September 11, as well as recognizing the families who lost loved ones, with stones laid out along the pathway with the names of the men and women who died on that tragic day and the service men and women who have passed away since.
"It's a tragedy, but at the same time it's awesome to have everyone uniting to just do their part and that's serving the service members that are out serving for us," said Danny, whose brother served in the military.
"It really means a lot when you're a young soldier, airman, sailor, marine or coast guardsman when someone back home in the great Commonwealth of Massachusetts or in their hometown has taken the time to put a package together and say thanks," Major General Gary Keefe told the group of volunteers.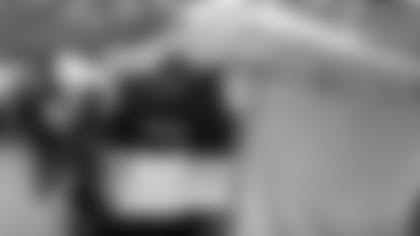 Together, those volunteers also helped put together another 500 bags that would be taken to the New England Center and Home for Veterans.
Like Danny, Derek also has personal ties to the armed forces and understands some of the struggles military families face.
"I know it's tough to know that you're loved ones could be in a certain type of danger or be away from them for a long while," he said. "So anything to help one of those families out or to comfort one of those families, it's a blessing."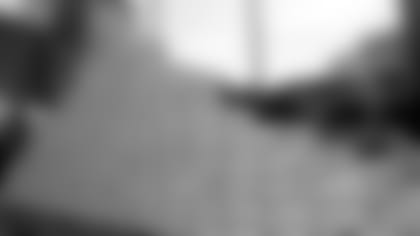 While helping to prep the care packages for shipment, Adrian could reflect on the meaning of the day and where he was when he heard the news. Sitting in his science class, Adrian remembers not being able to understand the weight of the tragedy.
"Now being an adult, just looking back and thinking about all of the lives that were lost, it's very tragic. I want to do my little part in helping give back," he said.