Patriots fans like to show their passion in all kinds of ways, from naming their pets (and kids!) after Tom Brady to wearing jerseys at their weddings. And apparently, sometimes they rep the team in a very sneaky fashion.
One Denver-based fan working at Volume Nine Inc. recently snuck a Patriots logo onto the company's Broncos-themed holiday card.
He explained on Reddit: "Being the natural prankster I am anyways, I thought to myself, 'Well, what better way to get in some long-con trolling that to sneak a Pats logo into every Broncos-themed Christmas card photo we take?' Which I did. And you can see for yourself.
No one has noticed yet. They're getting mailed out like this. I plan on doing a big reveal in the next company meeting. Everyone will hate me. Go Pats."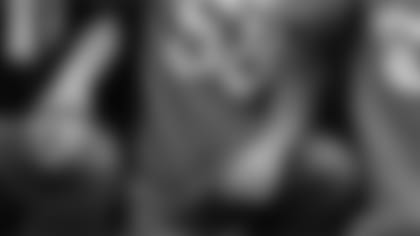 The Reddit user, patslovepats, said that no one was forced to pose in a Broncos jersey. But, he sure did make the most of the opportunity!