Obviously making the playoffs is better than missing the playoffs, but should there be any concern that if the Pats somehow stumble into the playoffs, the wrong lessons will be learned from this season? At the end of the day, playoffs or not, this is still a very flawed football team (or at least a very flawed offense) but would making the playoffs make people forget and not make the necessary adjustments? - Peter Borkowski
I agree that making the playoffs is the better alternative over losing and it's obviously not really debatable. But I do understand why fans would worry about the reaction of achieving such an accomplishment. Making the playoffs with the offense doing very little to support the team shouldn't deceive anyone into believing anything has been fixed. The defense is scoring points on a weekly basis, and the offense has been so ineffective that even with that help the team is having a hard time consistently winning. So, while some people might view it as improvement, I don't think the team itself will look at the offense and believe everything should stay as it is. However, if Bill Belichick wants to maintain the status quo, that could be a problem. I just don't see it playing out that way.
It's easy to jump on people when they are down but Mac Jones has massively regressed this season. How much is due to what frankly is an inadequate coaching staff and how much is due to him? There is no question Josh McDaniels did a better job but I see nothing to make me smile about our future. At the very least Bailey Zappe and him need to be on equal footing heading into training camp next year. I had no expectations of anything this season but perhaps some growth but it is clear to me this team is further away from challenging than it was this time last season and a lot of that is down to the QB position. - Neil Pountney
I think it's a hard question to answer when discussing the impact of the changes on the coaching staff as they relate to Mac Jones. There's no arguing that Jones played better last year than he has in 2022. But I'd also say there were signs of regression to his game down the stretch a year ago even with McDaniels still in place. Over the final five games in 2021, Jones went 1-4 and passed for just 1,164 yards with eight touchdowns and seven interceptions. That includes the blowout win over Jacksonville as well as the playoff loss in Buffalo. This season he's thrown for 11 touchdowns and eight interceptions and is 6-7 as the starter. Some of that regression has to be attributed to the change in coaches but it also has to be at least partly on Jones, who hasn't seen the field as effectively as he did a year ago and hasn't been as poised in the pocket. Determining how much responsibility falls on each side is tough, but the bottom line is Jones never looked comfortable with Matt Patricia in charge so that above all else is the main reason why I believe a change should be made.
Looking forward to 2023 and beyond, will Mac Jones and a new OC, OL coach and a top wide receiver beat KC, Buffalo or Cincinnati, probably not but be competitive. Therefore, the Patriots should make a bold move and sign FA Lamar Jackson. Now we have a dynamic quarterback with the right players really to compete for a title and beat the top QBs in the AFC. - Mark Warshofsky
I love your bold nature but I'm not sure simply signing Jackson would make it all work. Jackson is a dynamic quarterback and I'd love to see him in a Patriots uniform. But in order to best take advantage of his skill set the offense would need to be overhauled in his mold. Jackson runs a variety of zone reads and uses a lot of running backs in a power approach that takes some time to implement. I know Bill Belichick would be able to operate in such a system but I'm not sure how comfortable all of the personnel would be in such an attack. Plus, Jackson will cost a boatload of guaranteed money, and his recent injury history would be cause for concern. Again, I love the player and I feel he could have success in New England but it's not without risk.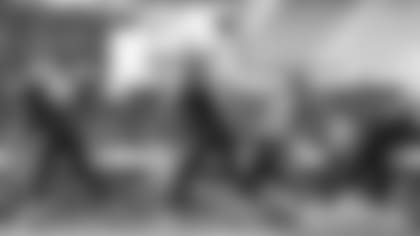 Does the team get any salary cap relief if a player goes on IR? Second, why has the NFL never developed a minor league? I thought I heard they were helping the USFL last year. Just seems that given the number of injuries, that having a whole other roster of players to call up or develop would be a good thing. I understand the costs involved but I think the pros outweigh the cons. What are your thoughts? - Michael Hall
Teams don't receive cap relief if a player goes on injured reserve during the season unless the player and team work out an injury settlement. There are times when a team puts a player on IR who is not expected to miss the remainder of the season so the player will work out an arrangement where he receives a portion of the money owed in exchange for being free to sign with another team. But in most basic terms players that are injured during the course of the season and placed on IR receive their base salary for the season. As for minor leagues, every team has a 16-man practice squad to draw from in the event of injuries. I feel that's a better way to develop players and have them working in your system rather than trying to form a true minor league.
What is it that Bill Belichick sees in Davon Godchaux? He has the fourth-highest cap hit this year at $8.75 million and fourth highest next year (so far) at $10.5. He does a decent job but looks to be more like at best Lawrence Guy production ($4.5 million cap hit). I get that as GM you do not hit on all free agents but Belichick gave Godchaux an extension that produces the $10.5 million cap hit next year. Are part of our issues with GM BB and how we spread out our cap resources? We have lots of cap room next year but I fear we do not have a good recent track record of how we spend it. - Dave Ferreira
Godchaux is a solid run-stopper on the inside and he's been fairly effective in that role this season. However, I largely agree with your point that teams don't need to spend those kinds of dollars on those types of players. I felt it was a strange extension when he received it during the summer, and nothing has happened to change my view on that. And like I said, I feel like Godchaux has played fairly well in his role stopping the run, which the Patriots have improved on this season. But I'd rather spend a little more on defensive linemen who can impact the game as pass rushers because that's the key to playing defense in the current climate. Affecting the passer is more important than limiting the running game. So, overall I agree with your point.
If Bill O'Brien next year will be the new offensive coordinator do you think that at the upcoming draft we will see a lot of picks spent for the offense may be tackle and receiver?- Giannandrea Lizza
I think it's likely that the Patriots will spend some top picks on offense regardless of who winds up being the offensive coordinator in 2023. The offense needs some help on the offensive line and your suggestion of grabbing a tackle is a good one. Isaiah Wynn will likely depart as a free agent and I wouldn't be surprised if Trent Brown leaves as well even though he still has another year left on his deal. There isn't much depth so they will need to add some linemen via the draft. I also believe they will need to add receivers because Jakobi Meyers and Nelson Agholor will be free agents after the season, and Kendrick Bourne and DeVante Parker are no locks to stick around even though they will remain under contract. The only guarantee to return is Tyquan Thornton, so it would make sense to grab a receiver in the draft and probably add one via trade/free agency as well.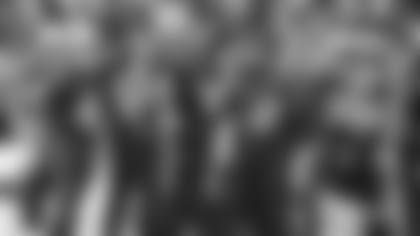 I have asked this question before and have not received a response. What has happened to Brian Hoyer? After suffering a concussion against the Green Bay Packers on the second offensive series of the game Hoyer was placed on IR and has dropped off the face of the earth in terms of medical updates and active status from the Patriot organization. Has he been placed on season-ending IR? With two very young quarterbacks on the roster one would think Hoyer if recovered would have an active role supplying advice and leadership, but he has not been seen or heard from in news posting or game/practice video footage. This question should have a simple explanation. Patiently waited for a reasonable explanation. - Bryant Smeeth
I'm sorry to disappoint you but there hasn't been a lot of information regarding Hoyer over the past several months. I've answered this question several times in the mailbag and we've asked about his status in the past but haven't gotten much feedback. Hoyer remains on injured reserve and hasn't been on the sideline during games, so my best guess is he's still dealing with some lingering effects from the concussion. He remains on injured reserve and is eligible to return at any time, but at this point it seems clear his season is over. I haven't seen him around the locker room during his time on IR, so it's unlikely that he's been able to provide much guidance to the young quarterbacks. I'm sorry I don't have more relevant or concrete information to add but unfortunately, there haven't been a lot of answers to give.
Is it possible that Bill O'Brian was the OC plan all along, and Matt Patricia was a one-year place keeper? - David Emberley
This is a theory that has been floated around a lot lately and all I can say is I honestly hope that wasn't the plan. If it was, then Belichick knowingly installed someone to serve as offensive coordinator that he knew ahead of time would only be a place-holder, and in doing so wasted a year of Mac Jones' career in the process. I don't believe Belichick would be so reckless. I believe he felt Patricia would be able to do the job and that Jones would be able to develop under his watch. Obviously, that hasn't happened, but I don't think it was part of any plan to just wait for O'Brien to become available. I think Belichick thought Patricia was the best option with O'Brien unavailable and he thought it would work better than it has.
Is Bill Belichick permanently sealed into the Patriots, if the Patriots continue its slide into next year, or will Kraft have serious consideration regarding a coaching change, and as a general fan base poll question, IF all things lined up, would you trade Belichick and Mac Jones for Sean Payton and Tom Brady? - Jonathan Walls
I don't think Belichick is going anywhere this year and I don't think he should be in danger of losing his job. I feel the track record should give him more leeway to turn the team's fortunes around. It's not like the Patriots have dropped to the bottom of the league. They've simply slipped into a group of teams fighting for the playoffs every year rather than one that is contending for the Super Bowl. In terms of your hypothetical question … I'm not overly interested in a Brady return simply for obvious reasons: age. If Brady were to come back how many peak years would he honestly have left? One? Two at most? If Mac Jones isn't part of the future I'd rather find another young quarterback and try to build around him than bringing back Brady at his age. Obviously, he's the best to ever do it, but even he can't play forever.
I'm not sold on Bill O'Brien being the new offensive coordinator. What do you think the chances are of Kliff Kingsbury becoming the O.C. if Arizona lets him go? - Robert Burnham
First, I don't believe he will be let go in Arizona. The Cardinals just gave him an extension through 2027 and I don't believe they will eat that money. Stranger things have happened, but it's unlikely in my view. If he is let go, I really don't have much interest based on his body of work. He's worked with both Patrick Mahomes (in college) and Kyler Murray and hasn't been able to win much with them. I didn't view anything I saw from the Cardinals offense as anything inspiring a few weeks ago and not just because Murray was hurt. In watching some Cardinals games leading up to it, there didn't seem to be much production to match the talent. I'd rather have O'Brien, who has a stronger track record working with elite quarterbacks like Deshaun Watson and of course, Brady. He also has at least some relationship with Mac Jones as the two spent time together when O'Brien went to Alabama and Jones helped him learn the offense as he prepared for the Combine. Neither is a sure thing, obviously, but I'll take O'Brien.
Has Mac's performance this season caused you to re-calibrate where you think his ceiling is? It seemed like he could be a decent game manager-type QB, but now he is a hot mess. Is he now the next Ryan Leaf instead of a future Alex Smith? - Robert Malone
Personally, I haven't changed my opinion much of Jones during this season. I still believe his ceiling is that of a game manager who can avoid the crushing mistakes that often lead to defeat. Obviously, he needs a better support system to help him in that regard. In terms of your comps, Ryan Leaf was a bust. I don't feel Jones will approach that level anytime soon. Alex Smith is more athletic than Jones and used his legs more, especially in San Francisco earlier in his career. He would be on the higher end of where I view Jones, but overall I haven't really changed my thoughts on him. Maybe somewhere between Andy Dalton and Kirk Cousins.
Given our deficiencies on the Pats coaching staff, who would you target as a potential hire? Are they likely to be available? - Taha Champsi
I believe the Patriots need to make changes on the offensive coaching staff and like many others I feel Bill O'Brien would make sense. He has a track record in New England, knows Belichick well and understands what it takes to be successful as part of his staff. That entails everything from Xs and Os to game plans to team culture. He also has some familiarity with Jones, so he won't be starting completely from scratch. I'm not sure how the coaching staff will change next year, but O'Brien would be a good place to start.
Bailey Zappe, and from space it's obvious he's the more talented, more mentally stable - and overall far better quarterback. Does Bill Belichick really not see it, not want to see it, or have other plans? Why does he keep betting on a lame horse? - Ivo Hristov
I guess I may need to go to outer space so I can see it like you do because I don't feel Zappe is the far better quarterback. I thought he did well in spurts when he was asked to step in earlier in the season, but for the most part the offense looked just as limited with him as it has with Jones. Against Green Bay Zappe accounted for 14 points (Hoyer led a FG drive and the other touchdown came on a Jack Jones pick-six). Against the Lions the offense again accounted for just one touchdown despite the defense stopping Detroit on all six of their fourth-down attempts, setting up the offense already in field goal range several times. Zappe came off the bench against Chicago and led two short touchdown drives, and then was shutout the entire second half while tossing a pair of picks. The lone exception came against Cleveland when Zappe was excellent and the offense enjoyed its best game of the season. It was sort of like the Minnesota game when Jones passed for 382 yards – it was an exception not the rule. Overall the offense has struggled with both guys in charge. You could make the argument that it should look much better with Jones than Zappe, and I'd probably agree, but from watching the two I feel Jones has the better skill set. But it will be interesting to see how Belichick views it in the offseason and during camp next summer.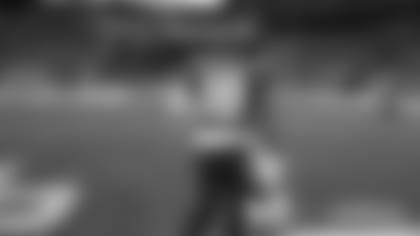 Potentially Matthew Slater's last game coming up in the NFL as we know it. What are the odds Bill utilizes Slater for a few passes maybe a surprise TD in Week 18? - Vinny Sapienza
I never rule anything out but I'd be surprised if we saw something like that, especially with the Patriots fighting for a playoff spot in Buffalo.