Foxborough, Mass. - A healthy Ted Johnson makes a big difference.
The Patriots know all to well what it's like to play without their run-stuffing specialist at linebacker during recent seasons, but have had the good fortune of a healthy Johnson so far in 2004. Johnson has played in all three games this season, starting the last two, and played his best game of the season with a team-high 11 total tackles in Sunday's win over Buffalo.
"I feel good," Johnson said. "However they want to play me is fine with me. It's a production business; so the more I can produce obviously the better for my situation. So I'm doing the best I can."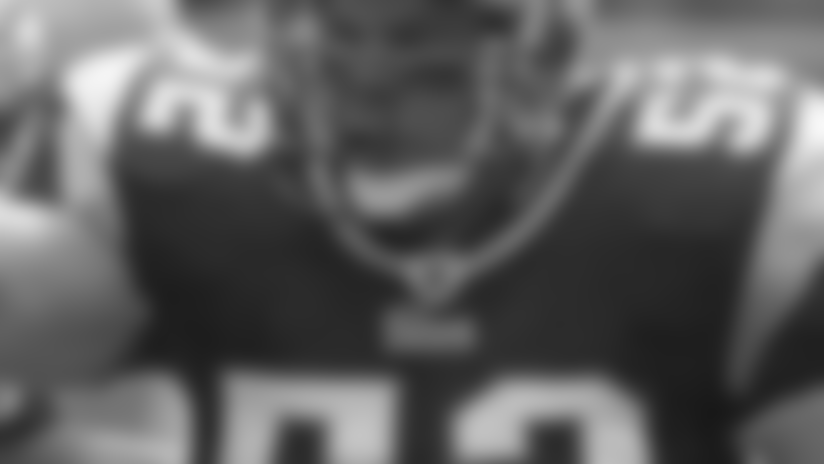 ]()Johnson has combined with Tedy Bruschi and Roman Phifer to form a solid trio of inside linebackers for the Patriots, but clearly brings an element of run stopping ability to Bill Belichick's defense. Injuries have cost Johnson 28 games over the last five seasons - including major portions of the 1999 and 2003 - yet each game is one step closer to re-establishing a consistent role within the defense.
"He does a lot of things right, and you like guys like that," Belichick said. "Coaches like guys like that. I like Ted. He has played hurt and he has been productive. I would like to have more guys like that, not less. Those are the kind that you want, not the kind you are trying to replace."
Despite the injuries, Belichick said there hasn't been a time he thought about cutting Johnson loose. Johnson, who was drafted in 1995 and is tied for the third-longest tenure on the team, is one of only six Patriots on the roster who outdate Belichick.
"Anytime you are in a long-term relationship, there are going to be some ups and downs with everybody," Belichick said. "That is just the way it is. Ted is a pro. Football is important to him. He works hard. He is team oriented. He is not a selfish player at all. He wants to do the best he can to help the team win, and I totally respect that. He has had some tough breaks in his career, but he has always kept a positive attitude. He is one of the hardest workers we have."
Johnson admits that dealing with all of the injuries have changed his perspective and given him a new appreciation when he is able to take the field.
"Injuries really teach you a lot about yourself and about the game. You see it from a different perspective. When you do come back, you definitely approach your job a little differently. I make more of an effort to talk to the injured guys. It's a lonely place. Your commodity is your body. That's what you're selling to a team. If you're not physically able to play, what value do you bring? I definitely have grown a lot personally with my injury situation. Hopefully [they have] made me a better player."
Obligatory Streak Talk
As the Patriots move closer to Sunday and a chance to extend their winning streak to 19 games, questions about the streak and its place in NFL lore continue to appear. Belichick and the players continue to stick with the company lines, saying that not only are the Patriots only 3-0 this season, but the streak simply has no bearing on their current focus. Belichick took a good-natured approach to the line questioning Thursday after answering such inquiries for the second consecutive day.
"It really doesn't affect me," Belichick explained. "I understand why you ask them. I am respectful of the situation. I'm not upset that you are asking those questions. I'm really not. But, it doesn't have a lot to do with what we are doing. It doesn't affect what our preparation is. Is doesn't affect what our game plan is. It doesn't affect how we practice. That is all determined by Miami and what we have to do for this week."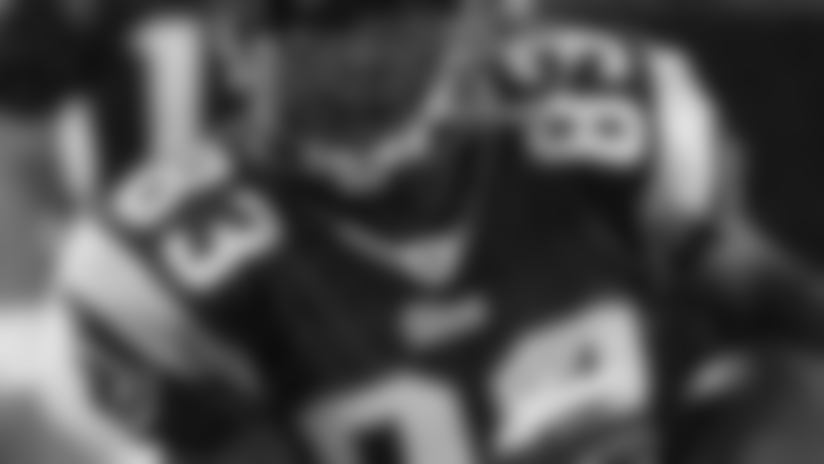 ]()Injury Report**
The Patriots bleak injury report did not improve in the 24 hours since its initial release on Wednesday. Wide receiverDeion Branch(knee) remains doubtful, while receiverTroy Brown(shoulder),Kevin Faulk(knee) and cornerbackTyrone Poole(knee) were again listed as questionable. QuarterbacksTom Brady(shoulder) andJim Miller (shoulder) remain probable.
Offensive Offense
Just how anemic is the Miami Dolphins offense? A quick look at the numbers tells a dreary tale. Miami has two touchdowns in 55 drives this season. The offense has a league-high 14 turnovers to go along with league-worst rankings in points (8.0) and yardage (237.8) per game. They've converted just 26.8 percent of third-down conversions. The offensive line does not feature a single returning starter from last season. They've started three running backs (see Travis Minor, Lamar Gordon and Leonard Henry) in four games because of injuries, none of which are named Ricky Williams.
"We're just not a good offense," Tight end Randy McMichael told The Herald. "You can quote me, because I'll say it right now. We haven't lived up to our end of the deal all year long. Right now, we're not doing our job. We're just not."
Quick Hits
The Patriots signed veteran linebacker Larry Izzo to a contract extension on Wednesday. ... Belichick decided not to respond to the quotes coming out of Buffalo by offensive linemen Jonas Jennings and Chris Villarrial that accused Patriots rookie Vince Wilfork of dirty play. "He ran into him. That is the way I saw it. I don't know. I am sure somebody else will take a look at it and make whatever determination they want to make." ... Quarterback Tom Brady did his part this week to downplay the Patriots winning streak. "I think anyone who is thinking about last year or our first three games is not doing this team any justice and doesn't deserve a spot in this locker room if [they] start thinking about stuff that makes absolutely no difference in a game. I said this makes absolutely zero difference in the outcome of this game, and as many people that want to talk about that, no one here cares. I don't care, and our coach doesn't care, and the players don't care." ... Belichick said linebackers Tully Banta-Cain and Dan Klecko have been productive on special teams. "They have done a good job. I think that they are both improving. They are way ahead of where they were last year. Their time will come."