When the Patriots took the field on Oct. 14 and Oct. 21, there were flashes of color on their feet as they ran up and down the field. Some pink, some yellow, some purple and a combination of colors across the spectrum.
Each color is more than a simple design. Each color represents a different kind of cancer, a different loved one or a complete stranger. Whether the Patriots know someone battling cancer or wanted to use their platform to shine a light on the Crucial Catch initiative, each cleat was a symbol of support and solidarity.
Rob Gronkowski, James White, Sony Michel, Matthew Slater, Chris Hogan and Cordarrelle Patterson all rocked custom cleats and laces in support of different cancers.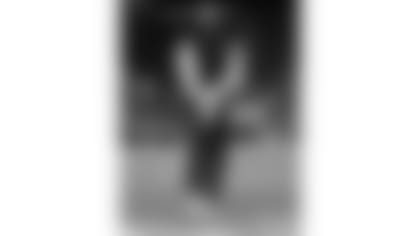 The sides of Dwayne Allen's white cleats transition into a rainbow of support. The pink, gold, green and blue show his support for cancer patients and survivors in general, but his purple laces? Those are for his mom.
Dwayne's mom is a survivor of both cervical cancer and pancreatic cancer.
"She loved them. She teared up," Allen said. "When a close family member or someone close to you gets that pancreatic cancer diagnosis, you reflect on life immediately, with any cancer, but especially pancreatic and how deadly of a cancer it is. Me and my family are very thankful that my mom had a very operable kind of pancreatic cancer. Not everyone will get that type of diagnosis. I wanted to wear the purple shoe strings in order to raise some awareness and hopefully raise some funds."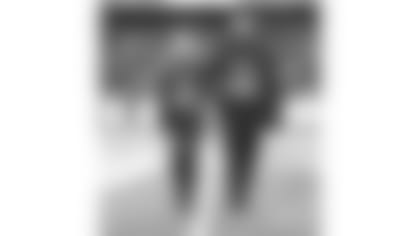 While some wore their support on their feet, Geneo Grissom's family had a different experience. Geneo Grissom Sr. took part in the Patriots Crucial Catch ceremony on Oct. 14, just one day after he found out he was still cancer-free, making it 9 years.
"It's truly an honor. We're dealing with a very bad disease. It's like a thief in the night," he said.
Geneo Sr. walked out to the center of the field with his daughter-in-law Haley, as hundreds of cancer patients and survivors formed a heart. For the Grissom family, it was a beautiful moment.
"All of us coming together, that's a big statement. We need that," he said. "It's encouraging. It's a wonderful thing we've done today for all the people across the nation."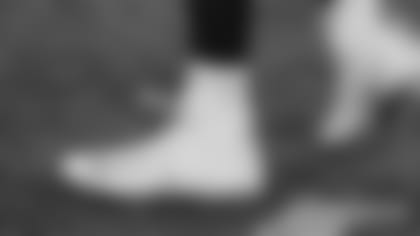 When Chris Hogan slipped on his cleats for both games, he laced up lime green shoestrings in honor of the HEADstrong Foundation. The organization was founded by Nicholas Colleluori after he was diagnosed with large B-cell non-Hodgkin's lymphoma. Nicholas played lacrosse for Hofstra University, and even after he passed away in 2006, the lacrosse community has rallied around his vision of how to help those battling cancer in the future.
"Lacrosse holds a special place in my heart for that community," Chris said. "I just wanted to go out there and support [The HEADstrong Foundation] and shed some light on all the work and effort they put into raising money for cancer research."
You can watch the pregame ceremony from the Patriots Crucial Catch game in the video below.