We may already be counting down the days until football season returns, but for the next couple weeks we'll be enjoying all the thrills of another great sports tradition: March Madness. With Patriots players and coaches connected to 18 of the colleges in the tournament, there's plenty to get excited about.
https://twitter.com/jgray_ND25/status/578285278227537922
Rob Gronkowski's Arizona Wildcats are a No. 2 seed, and Jonas Gray and Darius Fleming's Notre Dame Fighting Irish are close behind as a No. 3 seed. We also have links to two of the top seeded teams, with James White being a Wisconsin grad and Special Teams Assistant Ray Ventrone coming from Villanova.
While we wait to see which team takes home the trophy, check out Chandler Jones' and Tavon Wilson's brackets below. Although they're both predicting 2014's runner-up Kentucky Wildcats to come out on top, they have different ideas about how it'll all unfold.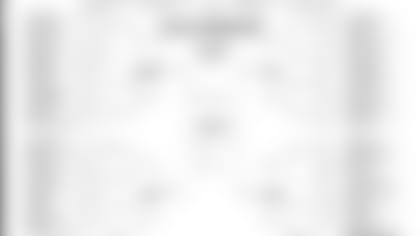 So who's got it right? Vote in our fan poll below and be sure to let us know how your bracket compares to Chandler's and Tavon's using #PatsMarchMadness on Twitter.
[wysifield-embeddedpoll|eid="315336"|type="embeddedpoll"|view_mode="full"]