FOXBOROUGH, Mass. (Nov. 16, 2018) - Eight years ago, the Kraft family and Patriots Foundation introduced Celebrate Volunteerism, a season-long initiative focused on recognizing community volunteers and promoting the importance of giving back to the community through service.
Throughout the 2018 season, the foundation will continue its Celebrate Volunteerism initiative by teaming with nonprofit organizations to educate fans about the need for volunteering, highlighting deserving volunteers from across the region and seeking to inspire Patriots fans to become lifelong volunteers. The foundation will present a weekly "Patriots Difference Maker of the Week" award, which recognizes deserving volunteers who go above and beyond to support their New England communities.
"We originally started the Celebrate Volunteerism initiative as a tribute to my sweetheart, Myra," said Patriots Chairman and CEO Robert Kraft. "Over the past eight years, it has become the heart and soul of the Patriots Foundation, just like Myra was. We enjoy shining the light on local volunteers that are committed to improving the lives of children and families across the region and we hope that this inspires our fans to get more involved in their communities."
Brett Houck from Leominster, Mass. has been selected as a Patriots Difference Maker of the Week for his commitment to the Boys & Girls Club of Fitchburg and Leominster.
Brett arrived at the Boys & Girls Club as a very shy and quiet freshman in high school. He started volunteering at various club events and now, five years later, he is their most active volunteer.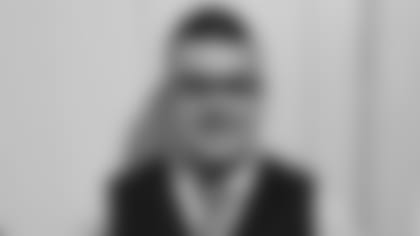 Each summer, Brett volunteers as a junior staff member with the club's summer brain gain program. He spends more than 40 hours each week with younger students helping them to retain their academic knowledge during the summer months. Brett has developed a strong rapport with the younger students, who look up to him as a role model.
During the school year, he offers homework help to some of the younger club members. Brett also assists with All Stars, an early intervention program to help youth commit to a life free of alcohol, drugs, opioids and tobacco. He also collects donations for the Salvation Army and during the holidays, he sings Christmas carols to the elderly at local nursing homes.
"Being a volunteer at the Boys and Girls Club is special to me," said Brett. "I enjoy working with the younger members, helping them with homework, assisting in programs and being available to help in anyway needed."
When the club is in need of volunteers, Brett is always the first person to sign up. Whether it's checking people in at the front desk, handing out flyers at festivals or assisting with the Keystone Café, he is always willing to lend a helping hand.
Having been diagnosed with autism at a very young age, Brett refused to let the diagnoses define him. He has volunteered thousands of hours to help make the world a better place, inspiring many of his peers in the process. Brett aspires to be a special education teacher so he can support the many students who struggle in the classroom.
"It makes me feel good to give back and help others succeed," said Brett. "I am thankful for all the guidance and assistance I received when I was younger and I am hoping some day they will give back and feel the love I feel every day."
Fifteen individuals will be named Patriots Difference Makers throughout the season. The outstanding volunteers will be recognized on the Patriots website and in print materials, including Patriots Football Weekly and Patriots GameDay magazine. They will also be honored during a special ceremony at the Patriots final regular season home game against the New York Jets on Sunday, December 30.
Fans are encouraged to nominate a local volunteer for the Patriots Difference Maker of the Week award by visiting www.patriots.com/community.