Do you think the Pats will bring in DT Gerald McCoy for a visit? I think he would be a good fit in addition to Michael Bennett for our defense. I don't know if they could free up cap space to add him but McCoy said he wanted to play for a contender and what better place than New England?
You pretty much summed things up perfectly here, Tom. I agree that McCoy would be a nice addition to the front seven and the fact that he has stated he wishes to play for a contender could give the Patriots an edge. The question will be money and how much the Patriots would be willing to spend. Based on some of the initial reports I've seen, McCoy might be too expensive for New England at this point. There have been several teams interested in McCoy and some have already had him in for visits. Based on the amount of attention he's received, by guess would be that he will sign elsewhere for more money than the Patriots would be comfortable offering. The one wild card would be McCoy's stated desire to play for a winner, which could open the possibility that if the Patriots expressed interest maybe he's accept less. But that's not usually the way it works so at this point I'd be surprised if a playoff contender is willing to pony up for the veteran defensive tackle.
In reading an article about some possible moves the Pats could still make, one part mentioned adding help at tackle. If we are reaching for options (bargain basement types), what about: Matt Tobin or Ulrick John? They are still out there as free agents.
A signing along those lines would not be out of the question, Lory. I think the Patriots felt like they needed someone with experience and that's why they signed Jared Veldheer in the first place. Unfortunately that didn't work out, but the guys you mentioned, Tobin and John, both have some experience and both were here in camp last summer so it's possible the Patriots would look to add one or both to the depth chart. Currently the roster has Cole Croston, Dan Skipper and Cedrick Lang as tackles with at least some NFL experience. But none has ever started a game, so the need for a veteran presence as insurance behind Isaiah Wynn would seem to make sense at this point.
Do you think Devin McCourty retires after this year? There were retirement rumors after the Super Bowl and this is the last year of his deal. Also, do you think there is anyone on the roster who could take the reins at safety if he does? Jason McCourty or Duke Dawson come to mind.
You are correct to wonder about Devin McCourty's future. After all, those retirement rumors last year were basically started and perpetuated by McCourty himself at the Super Bowl. He openly discussed the possibility that 2018 would be his last season. He opted to return, and as you mentioned this will be the final year of his contract. He was paid well to be a huge part of the defense, both on and off the field. But he will be 33 when the season gets underway and he's set to earn about $9 million this year. I don't think the Patriots would be looking to pay a 34-year-old safety that kind of money in 2020, and I don't think McCourty would be looking to earn less on his next contract at this stage of his career. My feeling is this will be it for McCourty, but things can change. As for replacing him, I'm not sure his brother will be looking to stick around without Devin but he would be an ideal candidate. He already plays plenty of safety and has a very similar penchant for leadership within the Patriots locker room. As for Dawson, I honestly can't make much of an assessment there because I haven't really seen him play much. He does have some versatility to his game so playing safety is not an outrageous suggestion. Whether he could handle that full time is another story. I just haven't seen enough of him on the field to make that determination yet.
I agree that there are three players which the Patriots should sign: TE, OT and Gerald McCoy, but the team has barely cap space to sign one on a discount. Not ideal. What's more puzzling is, why aside from Stephon Gilmore's contract did the team not rework any other big contracts to create more cap space?
I am by no means an expert when it comes to renegotiation contracts or handling the cap. I've often stated here in our mailbag that cap space can easily be reworked and additional space can be created as a result. I still believe that. However, one problem I feel the Patriots might have in that regard this particular season is the age of some of the players with big cap hits. As an example, we just discussed Devin McCourty. He's set to earn $9 million in base salary in the final year of his deal. The Patriots could extend him to spread things out, but then you'd run the risk of having a 34-year-old safety who perhaps would be past his prime still eating up significant cap space in the future. So I could understand if the Patriots looked at that and felt it's either $9 million (with a cap hit over $13 million) for McCourty or nothing. Given everything he brings to the defense and locker room, it would be easy to cough up the dough and live with it. Same goes for Dont'a Hightower, who has two years left at $7 million this year and $8 million in 2020. Again, you could extend him and create room, but that might be seen as simply pushing off the problem for a player who might not be around in 2021. That creates dead money on the cap, and the Patriots obviously don't want that. Tom Brady's contract should provide some breathing room on the cap if and when that gets done, but sometimes things don't always fall neatly in place when it comes to managing the roster. That's sort of a simplistic look at what can be a pretty complex situation but I hope it helps.
Hello Gentlemen, enjoy the show and all the insight you all bring. Being in the midwest (Nebraska) it's not always easy to get competent content for teams outside of K.C. and Denver. Last year, Danny Etling went to all the games, walked the field before games and seemed to be learning the ins and outs. Not sure what the plans for his future were but now that Jarrett Stidham is around, could we see Etling maybe "retire" and take on a coach/intern position? Ryan Blodgett
I would think Etling would like to see if he has a future as an NFL player before he calls it quits and begins a road toward coaching. He's just one season in at this point and I'm sure his mindset is doing everything he can to complete with Stidham for a job. I haven't spoken with Etling enough to know if he would like to get into coaching somewhere down the line – similar to a pair of former Patriots backups Kliff Kingsbury and Major Applewhite years ago – but I'd assume he's very much committed to his playing career at this stage.
You guys printed and answered a question I asked a few weeks ago about the possibility of expanding rosters when the upcoming CBA is negotiated so here is another one. How likely is it that the players/NFLPA insist on actual third-party arbitration regarding disputed suspensions and/or fines imposed on players by the NFL as opposed to having Roger Goodell remain in place as the sole judge, jury AND executioner by whatever he decrees? In my opinion, taking this power away from Goodell will be good for the players, the league and the game and as an example, if 3rd party arbitration was in place during the infamous Deflategate, it may have avoided millions of wasted money on legal fees both sides accumulated as well as the negative PR incurred by the NFL, Goodell, the Pats and Brady. What do you guys think?
I honestly don't have much interest in who hears appeals, and in reality there is no perfect way for these cases to be adjudicated. I don't particularly care for Goodell and the way he oversees the league in general and I feel he's made many errors in judgement over the years. Brady clearly did not deserve to be suspended for four games for allegedly deflating footballs but I'm not confident that someone else would do much better. We saw with the Deflategate case that opinions varied greatly depending on who was involved. By the time it ended, Goodell, Ted Wells. Richard Berman and three circuit judges all weighed in and the results were mixed. So I'm not sure avoiding having Goodell involved in the first place would have alleviated those problems, and I honestly don't think this is something the players should be overly concerned with. At least not as much as they should care about the lack of guaranteed money they receive in comparison to other professional sports.
If I could ask venerable coach "Scar" one question, it would be: Why would you let a big, tall, strong, swing tackle LaAdrian Waddle go to the Bills and at low pay? When he was subbing at both tackle positions, there was almost no drop off in his play. He knew the system and he was fairly cheap. Made no sense to me then and increasingly so now.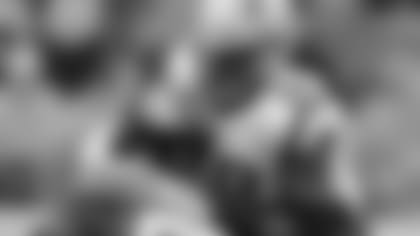 I can't say I disagree with you, other than directing your question to Bill Belichick and not Dante Scarnecchia. Belichick handles the personnel decisions with Nick Caserio and I'm sure Scar would have voted to keep a reliable veteran backup like Waddle around. You are also correct in stating that Waddle would have come fairly cheap. The one variable we do not know is whether Waddle wanted to stay. He may have opted to go to Buffalo because he felt he would have a chance to start there rather than continuing in his swing tackle role. Honestly I haven't spoken to Waddle so, I don't know if that was part of his mindset. But regardless, it's clear the Patriots could use his steady presence as insurance.
Now that our recently signed left tackle has decided to retire, it leaves us dangerously short at the position. Do you think we should pursue Jeremy Parnell the free agent tackle of Jacksonville? He's about the best remaining that's available? Donald Penn's a stiff and we really don't have anyone on the roster that can do the job. Isaiah Wynn maybe a Pro Bowl guard but he's no tackle and the same goes for Joe Thuney. If we don't find someone to do the job, Tom is going to get killed this year. Any thoughts? Bobby MacAllister
I'm not ready to say that Wynn can't play tackle at a reasonably high level. Why are we making that assumption at this point without having seen him play? I understand the concern about his health since he hasn't been cleared for on-field work yet, but there is still more than three months left between now and the start of the season. Let's show some patience and belief in Belichick – as well as Scar, who said he was impressed with Wynn in camp last year before he was injured. In any case, I've watched the Patriots piece their offensive line together so many times in the past with players like Grant Williams, Greg Robinson-Randall, Brandon Gorin, Tom Ashworth and Nick Kaczur and the offense just continues. Waddle and Cameron Fleming have stepped in as injury replacements in the recent past and still things continue as normal. I'm not going to assume Brady is going to get killed until I see evidence to that end. Until then, I will assume the offensive line will be fine with Wynn at left tackle.
I keep telling myself that Demaryius Thomas could be a nice surprise this season. Do you know where he is in regard to his rehab? If he is not participating in OTAs, what is the forecast on his availability for training camp and the preseason? John Magliocca
We'll certainly be watching Thomas in the coming weeks to see if we get a glimpse of him at mini-camp or after that at the final OTA session we'll be allowed to attend. Like with Wynn, there is still plenty of time for Thomas to get back to 100 percent and be ready to contribute this season. It wouldn't surprise me if the Patriots took a cautious approach and either started him on PUP or IR to open the season with the idea of bringing him in when he's ready. He suffered his injury late in the season so it's possible that he will need more time to recover. At this point, I'm not counting on anything from Thomas but as you said he could represent a nice surprise if he can get healthy and up to speed.
I know we have a ton of backfield depth, but I can't help but be disappointed we lack a real power back. Sony Michel is more elusive than powerful between the tackles, Rex Burkhead is underrated inside but definitely not a power rusher, James White does most of his damage on stretch runs and pass check down but we don't have LeGarrette Blount or BenJarvus Green-Ellis (not a huge power rusher but still always fell forward and got that extra yard). I thought a good package this year would be to line up six offensive linemen and run a strong-I with James Develin in at fullback. Then have our bigger receivers outside, and probably be able to run a possession-based scheme relying on staying ahead of the chains, and Brady being efficient as usual. I just don't see this offense having an identity outside of Tom Brady this year though. I trust in Bill and McDaniels, but I really think the defense will have to step up this year. Do you see any design with the O this year, or are you going with the wait and see and trust in Bill approach?
It's not so much a wait and see and trust Bill approach for me as is a belief in Tom Brady and the Patriots offense. I see no reason to expect a ground-and-pound approach with Brady still at the controls. The offense remains among the best in football in terms of points and Brady is the reason for that. I view a power back as a luxury; not a necessity. Michel did a good job on the goal line last year, although he wasn't as effective in short-yardage situations in the middle of the field. I feel the backfield has some depth and Develin is an effective lead blocker, which gives that group plenty of diversity and production. But to me it's still mostly about the passing game and Brady is the center of that. He'll find way to move the ball just as he did last year – especially against the Chargers and Chiefs in the playoffs. Julian Edelman is back, he'll have an intriguing rookie receiver in N'Keal Harry to work with and Phillip Dorsett has another year in the system under his belt. Brady will make it work and the ground game will provide a solid complement. It's not the deepest and most talented group Brady has had but it will produce.
With the signing of Jared Veldheer and the news that Joe Thuney is practicing at LT, I suspect the Pats are not planning on starting Isaiah Wynn at LT (at least to start the year). Do you think this will hurt the chances of a third TE making the team? I think it could be a Sebastian Vollmer/Nate Solder type of situation, where Wynn plays a decent amount of snaps as a blocking TE, before taking over the LT job full time. I believe this was the plan last year as well, before Wynn's injury. If this is the case, do think Matt LaCosse beats out the field for the No. 2 job behind Watson?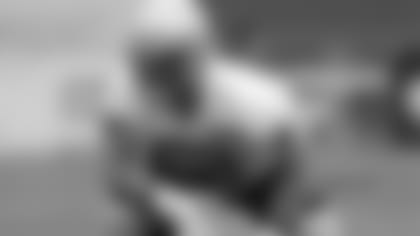 First, I believe the Patriots are looking for some insurance behind Wynn, not necessarily a replacement. I still believe there's confidence in Wynn's ability. I agree the moving parts with Veldheer and now Thuney are worth thinking about. But I feel it's simply a case of trying to develop some depth up front with some versatility among the offensive line. Thuney played tackle in college at NC State so it's not a foreign concept to him. Similar to Logan Mankins, who was an All-Pro left guard but slid out to tackle in a pinch at times. If Wynn isn't ready to play initially I don't view that as affecting the depth chart at tight end. The Patriots will keep the players they feel will provide the most and tight end will be a tough spot to predict. Watson is now dealing with a four-game suspension but I felt Austin Seferian-Jenkins would be sticking around even before that news broke. LaCosse looks like he could help out in the passing game and Ryan Izzo would be a candidate as a blocking tight end. These personnel moves will become clearer as training camp gets underway in July. We'll just have to wait and see how it all plays out.
I'm a huge fan of Belichick but do you think this surly, uncommunicative persona he adopts in media interviews does anyone any favors? There isn't much point in telling us all he has had a "productive spring" if he then declines to explain why or how. I think it detracts from his greatness and puts the whole franchise in a bad light. I know he is untouchable, but isn't he under an obligation to behave a little more graciously? Without public interest, the game is nothing.
To be perfectly honest, as a fan the only thing I would be concerned with is winning football games and Belichick does that better than anyone. As a media member, would it be more pleasant if he were more forthcoming with his answers? Of course, but that's not his job. Like most others I can occasionally become frustrated with Belichick's press conferences but more often than not I have no real problem with them because he's so extremely consistent. Bill doesn't provide insight for some and nothing for others; in general he offers little and treats us all the same. As a media member that's all you can ask for.
The decision to reinstate (or not) Josh Gordon at some point into the season would be entirely up to Goodell. If Gordon comes back and plays like he did last year, that may just tip Patriots into the SB. Let's be brutally honest here, how much having the nation watch Pats in yet another and consecutive SB and then hear Pats fans boo him as Brady holds another trophy, may play a part in Goodell's decision on Gordon?
Brutally honest? Zero. Goodell will do what he believes is right with no regard for Patriots fans. Besides, Goodell is getting booed whether he reinstates Gordon or not so I don't see the point.
Last year Sony Michel on several runs looked like he was a quarter of a step away from breaking a big run. Being healthy for all of training camp would seem to, along with this being his second season, help him see the openings a split second sooner. Barring injuries I'm optimistic that he can challenge for the rushing title even with BB's penchant to mix things up. Putting never say never aside, what are your feelings on this?
I don't see Michel challenging for the rushing title but not because I don't feel he has the ability to do so. I feel Belichick and Josh McDaniels prefer to spread the carries around and the ever-changing game plans often leave individual players in and out of the mix from game to game. I agree with your assessment that Michel was a hair away from breaking off some really big runs last year and it's possible that health was part of what prevented that. I just don't see him getting enough carries to lead the league in rushing, even if he maximizes his opportunities more so than he did a year ago. Last year he was often the lone option in the backfield with Burkhead on IR. Assuming they're all healthy and available (admittedly a huge assumption), I'd expect Michel to share the load.