With the shock of TB12's departure having now settled into place for Pats Nation, do you foresee the Pats signing a lower tier veteran QB at some point in the next month or two or drafting a QB? Maybe both to create competition with Hoyer and Stidham? As a nearly 50-year fan, I realize it is next to impossible to predict what Bill B. will do but he undoubtedly has been planning for life after Brady for at least a several years at this point and I'm sure Pats Nation would love your insight into who you think will ultimately fill the QB role this fall. Do you also think they keep Joe Thuney, who is one of my favorite Pats players because of his incredible durability and quality of execution week after week? – Chuck H.
I don't think there should be any stone left unturned in the search for the next quarterback no matter how great they feel about Stidham, so I wouldn't rule out another veteran variety. But with just over two weeks to go until the draft, the best thing to do right now is wait and see who they can get in the draft. There's been plenty of talk about someone like Jake Fromm fitting the mold without being such a high pick that he's expected to compete for the starting job right out of the gate. That wouldn't upset the Stidham-Hoyer dynamic that appears to be in place. But if they miss out on the rookies they really like it could be time to revisit the veteran market. While I don't think four quarterbacks in camp is out of the questions (see Tom Brady's rookie year), the ideal depth chart at this point seems like Stidham, Hoyer and a developmental rookie.
As for Thuney, it still seems like all options are on the table. The far least ideal is to have him play just a single season on the Franchise Tag. That's just a huge contract considering his position and how the team is now looking at a year to reset the depth chart and give some young players chances to emerge. Thuney was arguably the most consistent player on offense last year, so I can't complain about hanging on to him even if they will be locking up two guards on long-term deals. I also wouldn't rule out trading him. The Franchise Tag gives them some flexibility if they wanted to try and move him, allowing another team to work out a long-term deal with him. The next two weeks will be telling. If they work out a deal with him, he's likely a Patriot for the long-term. If not, he could find himself getting swapped over draft weekend. –Mike Dussault
I don't see any QB or TE worthy to be drafted at 23, and since there is a huge hole in the middle of D and Hightower is aging, that position is a must. The question is - anyone worthy to be drafted at that spot? – Stan C.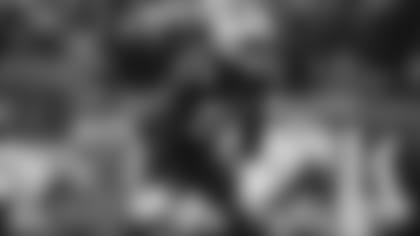 I agree with your outlook at 23rd overall, Stan. Really the only positions where I see need and value coinciding at that spot are linebacker, edge and wide receiver. Some names that jump out are K'Lavon Chaisson, Yetur Gross-Matos, Kenneth Murray and Justin Jefferson at those positions. Even after the initial rush of free agency, the front seven appears to be the thinnest part of the roster, where outside of Dont'a Hightower and Lawrence Guy there isn't really any proven impact NFL players. John Simon's role could expand and Chase Winovich, Shilique Calhoun and Ja'whaun Bentley will have an opportunity to emerge into bigger roles, but there's no question the Pats need new building blocks. The defensive line class is especially lackluster early on, but I think it's a lock that they'll go after all varieties of their defensive front players, like defensive tackle, defensive end/edge and off-the-ball linebacker. –Mike Dussault
There has been a lot of talk about moving up in the draft to take Tua. It would require additional resources other than draft picks, however, if you do trade up, take Isaiah Simmons. He is a swiss army knife and a perfect fit for the Pats. With the linebackers group being decimated, the need for speed and talent is critical. What do you think? – John L.
Don't tease me, John! Simmons is a fantastic player and like you said, a swiss army knife who could fit in perfectly on a modern NFL defense where he could use his athleticism to play multiple roles. That said, Alabama's Xavier McKinney isn't too far off from Simmons, though he's a bit more in the safety mold than the linebacker mold. He played both spots in college though. After McKinney there are some similar types of hybrid players, but really, one might already be on the Patriots roster. Free agency signee Adrian Phillips does all those things as well, playing a safety/linebacker/slot hybrid role. He was one of the Chargers most versatile players and should be a great matchup piece. –Mike Dussault
I hesitate to get rid of Burkhead because of his toughness and ability to shine in big games. However can't the Pats use John Simon or Winovich for linebacker depth? I see them using one of the third round picks for a quick, good in coverage type. – James B.
Couple different questions here, let's start with Burkhead who was thought to be a candidate to get released because that would open up about $4 million in cap space. That would also open up a spot for Damien Harris to step into a significant role after sitting out most of his rookie year. But it's undeniable that Burkhead was often the Patriots most effective running back last season and is a very solid change-of-pace back with Sony Michel. But the team also seems to often overstock their running back depth and usually it's a good thing that they do because injuries often strike at that position. Still, Burkhead is worth keeping an eye on given how little cap space the team has. With just over a $1 million in cap space according to Miguel Benzan (@PatsCap), they will have to make some significant moves.
No question, Simon and Winovich seem poised to expand their roles this season though both are the kind of players that would require some scheme tweaks. Neither is going to do what Kyle Van Noy and Jamie Collins did as stand-up linebackers. I'm a big Simon fan, he brings great toughness and edge-setting capability and is the kind of player who can always find a role with the Patriots. After serving as mostly a designated pass rusher in his rookie year, Winovich will be looking to prove he can be a three-down player, but what does that look like? As more of a hand-down player like Simon or a stand-up outside linebacker? I'm not sure we know the answer at this point. –Mike Dussault
So far I've seen people say the Pats aren't or can't add a veteran QB because of the cap situation, but what about a QB that's on their rookie contract? For example Josh Rosen in Miami, who I guess could be available for a mid-late round pick, or even Dwayne Haskins in Washington? In the event that the new coaching staff decides Haskins is not their guy, do you think they would be willing to accept the 23rd overall pick for him and would you do this deal if you were the Patriots? I rate Haskins higher than any QB that will probably be available at the 23rd pick, and we could get a QB who was previously rated as a top 10 pick with 4 potential years left on a rookie deal. –Alex M.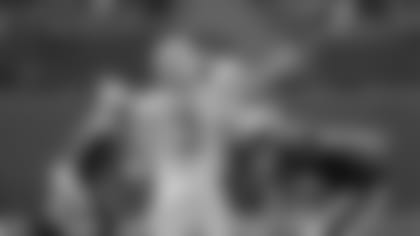 As I answered previously I wouldn't rule anything out at the quarterback position and if a quarterback they like in the draft doesn't fall to them, I think this could be an interesting scenario, especially as far as Rosen goes. Both players have had potential but it's easy to see how players can get derailed and when you bring them into a situation with excellent coaching they might rekindle that potential. These are the kind of moves that would really give the Patriots some interesting depth and options at the most important position. –Mike Dussault
Hi, can you see Bill Belichick using some lower picks to trade up and who and what position should he be after as we need several positions – William S.
I think it's a safe bet that the Patriots will be trading up and down the draft board like they usually do, but it's more about targeting specific players than positions. The only thing I feel pretty certain about is a trade down from 23rd overall. They've traded out of the first round in the past when their needs were far less than they are now. I'd like to see them get two second-rounders and aim to get two impact players, perhaps in the front seven and at wide receiver, who can step right in and be thrown into the rebuild fire. After that it's anyone's guess how they'll move up and down. –Mike Dussault
Now that the initial surge of free agency is settled, and the draft weeks away, it's tempting to try to predict the way the team will develop this year. I expect the offense will be simplified version of what we have seen before, still plenty of motion and maybe two-back sets. Since the player-formerly-known-as-number-twelve served as an on-field coach and strategist, he is no longer here so things have to be simpler. I do not see this offense putting up 40 burgers every week. The defense looks to be less dominant too, what with the loss of the linebacker-based attack from last year. Probably more of a traditional 4-3/3-4 depending on the talent. I think we will see more of a balanced game from both offense and defense. I am also in the camp that says let's see what we have at quarterback with Stid. So, do you think the draft will be heavy defense or offense? There's a lot of draft capital in Coach B's hands, and without the need to draft a QB, it will be interesting to see what he does. – Ian H.
I like how you see things, Ian, I see them similarly. Just based on the depth chart I think it would have to be pretty balanced between the offense and defense. Receiver and tight end are needs on offense, while the defense needs a few impact pieces in the front seven. But beyond those spots there's some pretty good pieces in place. The offensive line, running back and perhaps quarterback positions could be mostly in place, while the secondary on defense will be the strength of the 2020 Patriots. Generally though, I'd say the defensive front is the biggest priority. They just don't have much there right now and it's frightening to think how they'd match up with the explosive offenses on their schedule this year. –Mike Dussault
My question is what kind of success do you think Jarrett Stidham will have this season? I believe he is the guy to make it work. We will not forget Tom Brady ever, but my feeling is that we will be pleasantly surprised with JS4. And we still have the greatest coach of all time. Thanks for your continued great work!! – Mike S.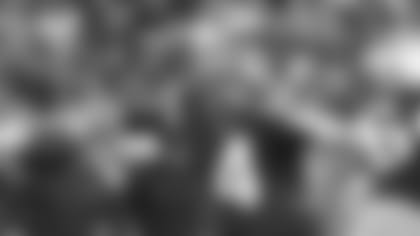 Thanks, Mike. I think it's all about just not making terrible decisions for Stidham this year. That's what made Brady successful in his first season as a starter. The baseline is don't lose the games for the team. He doesn't have to throw the ball up and down the field, just don't make the critical mistake that gets them beat. If he can do that then we have something build off of. As far as how I think he'll do I don't think anyone truly knows. He had potential in college and showed some stuff, good and bad, last preseason. But no amount of breaking down his snaps from college or last August and in limited game action will tell us exactly how good he will be. There's a lot to like, but it's the toughest position in the game and he'll have a lot of challenges. –Mike Dussault
Why is a tight end a necessity? A fullback has much more versatility in that they can both pass and run block as well as, run and catch the ball. I often hear about tight end prospects that can catch but not block and vice versa. It seems to me that replacing a tight end with a wide receiver and/or fullback is a better option. Any thoughts? –Lawrence C.
With the addition of Dan Vitale there's certainly some new intrigue as far as the h-back/fullback spot is concerned. Of course, James Develin's future is still up in the air and that's a big piece of it all. Reading between the lines it would seem Vitale is in line to take over for Develin, who might not be able to return from last year's neck injury. Teams can make it work without that traditional tight end, using a backup tackle as the blocking tight end and an H-back to give them the versatility of an "F" tight end. If anyone's willing to keep it fluid, it's this coaching staff. Still I think Matt LaCosse and Ryan Izzo will be given the chance to develop and they'll let it all play out in camp. Expect a tight end to get drafted this year for sure. –Mike Dussault
With David Andrews and James Devlin returning next year, 1. Should we be looking to add another between the tackle running back? 2. Should we be focusing more on the defensive line and linebacker position in the draft? – Joshua M.
Again, we're not sure Develin will return, but I think with Damien Harris in the mix the need for a between-the-tackles, early-down runner isn't that great. I've actually been more focused on the receiving backs with James White entering the final year of his deal. But with a stocked position group it's hard to see where the roster spot is for another running back unless they do something like cut Burkhead free.
And yes, defensive line and linebacker are critical needs in this draft and I'd love to see at least three of them taken in some variety. Think back to 2012, when the additions of Chandler Jones and Dont'a Hightower gave them two bedrock players on which multiple Super Bowls would be won. They need a similar kind of defensive draft this season. –Mike Dussault
Given the current situation (Covid-19) and the outside possibility of no football this year. What would happen roster wise? Does it still get cut from 90 to 53? How would they assess players if there was no training camp? – Steve P.
I don't think we know how any of this will unfold. We know the draft will be done remotely and that the NFL is looking at ways for teams to use remote training for OTAs, but what it might look like when we get into the summer is anyone's guess. At this point it does seem like the thought of gathering 70,000 fans in a stadium is a long, long way off. Like with everything else right now, we just have to let it play out and see where we're at. The good news for the NFL is that this happened in the dead of their offseason and if time is in any league's favor, it's theirs. –Mike Dussault