With all the talk of trading up for a future QB in the 2021 draft and the negativity surrounding the re-signing of Cam Newton I feel that Coach Belichick believes like myself that Cam Newton has the potential to maintain the level of play he showed in the first 4 games of last season. What is your take on this and your opinion on what to do with N'Keal Harry as I still think he has a skillset that is good to have but, just has not clicked for him? -Mark Saez
There's no bigger question heading into this week's draft than what the Patriots quarterback room will look like come next Monday. Will they trade up? Are they targeting Justin Fields? Will they see the top-five QBs pass and go the more developmental route at the position on day two or, gasp, day three? Or could a veteran shake loose via trade?
But the most likely scenario at this point remains Newton as the opening-day starter and I think all things considered this offseason – which quarterbacks were available and at what price, what their options in the draft are – so far, they've made the best of it. Obviously, it wasn't good or consistent enough last season with Newton at the helm, but there were enough factors that bringing him back on a low-money, incentive-laden deal makes plenty of sense.
Newton did everything the team asked last year and will now put the same effort into a full offseason with four new NFL-caliber weapons to work with. But I think everyone realizes that this is a compete contract and nothing is being promised to Newton.
What I saw the most of out of Newton last year was a hesitancy within the system, causing his mechanics to break down late in the play as he tried to compensate for the late read. I don't think Newton is physically limited from being successful within Josh McDaniels' system, if anything he should be aided by short throws but only if he can get the processing speed up. If he gets a little more comfortable within the framework, without a cloud of COVID hanging over the season and some preseason games and joint practices to work out the kinks, maybe it can all click again for Cam. I'm excited to see how much more comfortable he looks in July.
As for N'Keal, Newton's return is a great thing, and it gives him a chance to build on what they had going sporadically through 2020. The key to Harry's success starts with just staying on the field and building trust. His size is still a unique element within the receiving group. Winning contested catches, especially in the red zone, could still make him a valuable weapon. -Mike Dussault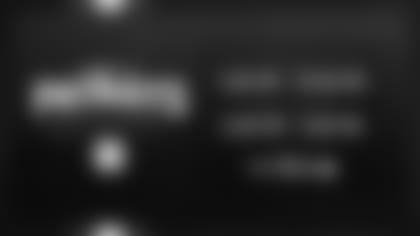 Patriots NFL Draft Lineup
Patriots.com's coverage of Day 2 of the NFL Draft continues with a live edition of Patriots Unfiltered streaming live from 7pm - 10pm (first hour in video) and will feature a sit-down with Patriots first round pick Mac Jones.
Obviously Dugger is one of our two safeties of the future, but I've been enamored of Richie Grant of UCF to be our center fielder type of safety. Think that's a possibility of our round 2 pick? -Chris LaPiana
Safety is one of the sneaky needs in this draft. With Devin McCourty heading for a void year in 2022, the team must be thinking long term about the back end of the defense. In 2011 and 2012, before McCourty and Duron Harmon settled things down, the Patriots struggled against the deep ball. I don't think they'll let that happen again, but I also wouldn't rule out the balance of Kyle Dugger's game, who looks like more than just a box safety.
Grant, along with Trevon Moehrig, both have good range and could be excellent complementary safeties with Dugger long term, but both are likely to fall in between the 15th and 46th picks. With it not being an immediate 2021 need, perhaps later in the draft is a better spot. Jevon Holland from Oregon, Jamar Johnson of Indiana and Divine Deablo of Virigina Tech are all guys that could be good fits as well. The third and fourth rounds seem like a sweet spot for the position. -Mike Dussault
Who are some veteran free agents that the Pats should be paying attention to who are, still, not Pats? It seems like the long-term solution for placekicker hasn't been resolved, yet, either. Everybody is paying the most attention to the quarterback position, when there are other positions of need that, also, need resolving. There must be some veteran free agents out there that the Pats can get cheap who, along with all future draft picks, would bolster the entire team, even more. ­ -John Moore
There is still a surprising list of available free agents who will have to wait until next week until they might be able to fill a need that was not filled. Geno Atkins, Melvin Ingram and Kawann Short are some of the most notable names but I'm not sure any of them would still make sense in New England. 2020 Patriots like John Simon, Jason McCourty and Rex Burkhead are also still available.
From that perspective, bringing back Burkhead could make sense on an easy one-year deal. Though I'd expect the Patriots to target the running back position in the draft, plus J.J. Taylor should show some improvement in his second season.
I could see some low-level depth along the interior offensive line being added like bringing back Jermaine Eluemunor or former Lion Joe Dahl, but again it should be a positional priority in the draft. Just tough to tell which needs they won't be able to hit. -Mike Dussault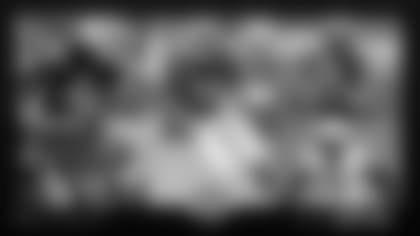 Patriots Top 50 Big Board
Breaking down this year's 50 best player fits for the Patriots in the 2021 NFL entry draft.
Big gap after the 46th pick. Do you expect them to try to fill that by trading back in the 1st? -@g7on
It's hard to really nail this draft with that huge gap in picks and I'm keeping my eye on the three fourth-round picks that could be packaged to fill in that gap. The scenario that I keep playing with is taking a player at 15 but then have to move back up to get a quarterback early in day two. I find it hard to believe they'll wait until 46, but if they do, I still think there will be a number of intriguing wide receivers available. -Mike Dussault
Over/Under 8.5 Patriots total draft picks? -@PatriotsOpinions
Tied to packaging those early day three picks to move up is my belief that it will be a smaller-than-usual draft class, so I'll take the under. As of Tuesday, the Patriots have 14 roster spots available so it's not terribly far off from where they usually are at, but I still think it's about quality over quantity based on the free agent haul and that the Patriots should be aggressive, even more than they usually are. That said, I'm against tapping future draft picks in 2022 unless it's for a first-round quarterback. -Mike Dussault
Will the Patriots trade a player currently on the roster during the draft? ­-Joel Shapiro
It's a popular theory that either Stephon Gilmore or J.C. Jackson could be on the move this weekend but with Jackson signing his RFA tender, I think he's most likely back on the field for the Patriots in 2021 and they could consider using the Franchise Tag on him for 2022. That leaves Gilmore, who is really the only obvious trade target left unless you're just looking to unload a draft pick that hasn't lived up to expectations like Harry.
Entering the last year of his deal, Gilmore is in a bit of a tough spot coming off an injury and likely wanting a new contract. Bringing him back makes more sense now after the Patriots' free agency haul so I also wouldn't totally rule out an extension with a void year that bumps Gilmore's 2021 pay but really just kicks the can down the road to 2022. If he and Jackson are back the Patriots' secondary is still as good as anyone's.
If I had to choose right now, I'll say no Patriots players get traded this weekend. -Mike Dussault
2022 Patriots Mock Draft Tracker
Find out what the top 'experts' are predicting the Patriots will do in the first round of the 2022 NFL Draft.
What do you think is the least likely thing the Patriots could feasibly do during the draft? -@TeamCrazyMatt
I won't go too off the wall and stick in the realm of things actually being discussed by Patriots fans and say there's no way the Patriots are trading up to the fourth-overall pick in the draft. Regardless of any quarterback who might be there, I think the bounty it would cost, eating into future first-round picks, is way too rich for what we've come to know about their philosophy of team building.
I'd love to talk myself into going to seven or eigh for a quarterback but even that seems like above and beyond the kind of risk they'd be willing to take. Maybe they'll shock us all, but I think the strategy that makes the most sense is to let the QB craziness push the best defensive players down the board and then pounce on one of them. -Mike Dussault
Is there a specific player outside of rounds one and two that you have looked at and said 'I really hope the Patriots draft him'? -@jamowise
The o-line needs a new tire, who you got in the 4-6th rounds? -MrPettingZoo
Outside of day one, who are a couple names to watch that are Patriots fits? -@Poonz83
Finishing things off with these sleeper questions all together, of course, I must direct everyone toward my big board of Patriots draft fits. This is the 11th year I've put it together and it always gets a few of the Pats' picks.
Some day three guys that I see as good fits are OL Robert Hainsey of Notre Dame, OL Spencer Brown of Northern Iowa and safety Christian Uphoff of Illinois St., but my favorite part of this draft is the secondary level of wide receivers who offer a variety of speed and toughness. Amari Rogers of Clemson, Amon-Ra St. Brown of USC and Shi Smith of South Carolina are a few of my favorites who are easy to project as impact players in the Patriots offense.
Based on the strengths of this class I'd bet receiver, cornerback and offensive line are addressed, while quarterback, linebacker and edge are tougher to project. Running back could be the wild card position. -Mike Dussault