Are you optimistic about an influx of young talent, since we seemed to have an excellent draft and many of last year's crop were on IR last year?
I would say I'm cautiously optimistic about the prospect of adding some young talent to the roster. Obviously there are several young players currently on the roster looking to find roles and contribute. You are correct about last year's class largely spending the season on IR. Other than Sony Michel, most of the group wasn't able to contribute much. Hopefully they will be healthy this year and we can see what they can do. Injuries aside, I would say the same about this year's class. There are some intriguing players like N'Keal Harry but let's see what they can do on the field before we deem this an excellent class. I like Damien Harris and Joejuan Williams, but neither has done anything with pads on so we'll have to wait and see. Ideally, you are correct and the Patriots will wind up adding a handful of young players who can add some depth and athleticism to the lineup.
Good day from Ottawa Canada. I've been puzzled how Bill Belichick has been stockpiling defensive backs like there's no tomorrow. Then I had a weird thought. Is he thinking of putting Stephon Gilmore on the market in view of his massive cap hit in the next three years? I'm wondering if he could trade Gilmore after this season once J.C. Jackson has another year under his belt. It would also explain why he inked Jason McCourty for two years. Duke Dawson and Joejuan Williams should also be well in the fold by then. I'm probably overanalyzing but would like your thoughts.
My initial thought is you are overanalyzing, but not to the extreme. Your scenario is not far-fetched at all. We've seen Belichick deal players who are still contributing in the past for various reasons. Richard Seymour, Mike Vrabel, Logan Mankins … and there are others. So it's possible Gilmore could be deemed expendable next year. I just don't think that will happen, and part of the reason is Gilmore appears poised for another solid season as a shutdown corner. Having a great cover guy can really help the rest of the defense. I agree that there would appear to be a lot of depth at corner, as you mentioned, but I'm not sure things would look the same without Gilmore. Again, I don't think it will happen but you create a very legitimate scenario for a move to be made next year.
If you had to choose one current Celtics player to bring onto the Patriots roster, who would it be and what position(s) might you try them at? Personally I might take Marcus Smart and add a bit of bulk for a potential safety or linebacker position with his aggressive play and natural defensive skills (though I understand basketball defense doesn't translate to football defense).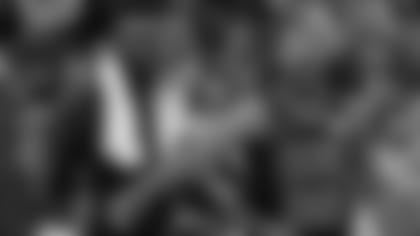 This is a perfect question for this time of year. Nothing too pressing going on at the moment so why not have some fun? I like your choice of Smart as a hybrid linebacker/safety type, but I'm going with Jaylen Brown. He's has incredible athleticism and I think he'd make a great receiver. He is cousins with Jags corner A.J. Bouye, but at 6-7 I think he'd be too tall to make that transitions as a defensive back. Obviously I have no idea if he has the type of toughness and hands it would take to succeed, but I'm basing it strictly off his basketball skill set. Imagine throwing jump balls to a 6-7 athlete like Brown in the end zone?
Here's my question. With whom does Bill Belichick have the best and worst coaching relationships? Name three of each.
This is a very tough question to answer for somebody else. I sit and listen to Belichick's press conferences every week and I can try to determine which opposing coaches he likes and respects more than others, but in the end I'm just guessing. Based on some comments over the years I would put Andy Reid, Sean Payton, John Harbaugh, Mike Zimmer, Sean McDermott and probably others in the category of guys he likes and respects. For obvious reasons I'm not going to speculate on guys where Belichick might not have the best working relationships with. I would leave that to him.
This year Patriots had Gronk and several coaches leave and next year the exodus may include Nick Caserio and several aging playmakers and possibly Tom Brady. That's a lot of key personnel departures over a two-year span. Could it be too much for BB to overcome given the fact that Bill himself is getting closer to the end of the line? How would he attract new talent with people seeing the dynasty in transition?
The big key to this scenario is obviously Brady. When Brady leaves that's when the true rebuilding will start. Until then, I've watched Belichick mix and match the various pieces and deal with the constant turnover in the NFL and simply keep on winning year after year. As long as Brady remains one of the best quarterbacks in football that will continue to be the case. When Brady leaves, it will require some adjustments for Belichick but I don't see his ability to acquire talent being one of the problems. Finding the right quarterback will be difficult to say the least, but Belichick has proven to have the ability to build and maintain a successful program and my guess is he will want to be here to start that process once Brady does decide to hang them up. Hopefully that won't be for a at least a couple more years though.
The Pats had to release two non-drafted college free agents to make room for the OL/OT that decided to retire. One of those released was a Texas tackle who was excited to be coming to New England. The Jets picked up both players. Any chance of getting him back or another non-drafted tackle or remaining NFL free agent?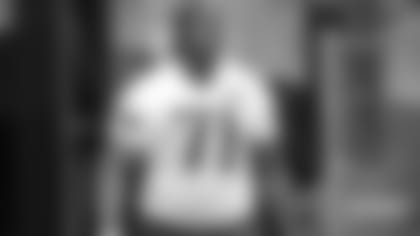 I'm assuming the tackle you are referencing is Calvin Anderson. He was let go May 13 and was claimed by the Jets. We'll have to see if Anderson pans out in New York but odds would seem to be against it. Anderson was deemed expendable by Belichick when the roster was still at 90, so it wouldn't make much sense to me if the Patriots viewed him as having a legitimate chance to make the roster. The Patriots held on to two other undrafted rookie free agent tackles in Tyree St. Louis and Tyler Gauthier, so it would stand to reason the coaches felt those two players had more potential than Anderson. I don't mean any disrespect toward Anderson or any other player talented enough to earn a roster spot in the NFL, but I doubt we'll be lamenting his loss this season.
I heard that the Texans asked if the Pats would trade Nick Caserio but felt the price was too high. What do you think would be fair compensation for him, considering what Bill Parcells and Bill Belichick's compensations were worth? If the Texans really believed in him what would be too steep a price to pay?
Caserio clearly has a unique role in New England as not just being involved with player personnel but also as an on-field de facto coach. He's one of Belichick's trusted voices up in the press box on game days and provides input on a variety of elements including personnel, contractual issues, game plans and strategy and more. How much would that be worth to another organization? It's tough to say. My opinion is the Texans may still want to see if something could be worked out but I can't see anything similar to what Parcells and Belichick garnered. Parcells got a one, two, three and a four while Belichick got a one. I'm not sure the Texans would give a first-round pick for Caserio but maybe a mid-round pick? It's hard to say with certainty since it's a fairly abnormal situation. But what we know as of now is that Caserio has a clause in his contract that prevents him from interviewing with other teams and Houston has decided to back off. We'll see how that unfolds in the future.
Bringing in older experienced players to fill roster spots has long been a staple of Belichick and this team. Some moves have worked out tremendously and others not so much. So it's really a crapshoot based on a (well educated) educated guess and what's available at the time. What's curious is how many of these veteran pickups decide to retire once they get here. Do you think it's because of the Patriots system and the demands on its players that other organizations don't demand to such a high degree that makes them think they just don't want to put this much into it anymore? Or is it that some just cannot grasp the system? Or they come to realize that they've just plain had enough of the grind and abuse to their bodies? It's probably a combination of all of the above, it's just curious that they make the decision once they get here.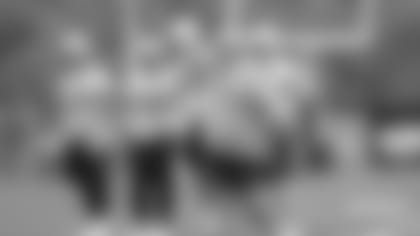 My guess is you hit on most if not all of the reasons for these sudden retirements, Mark. The biggest one you came up with in my mind is the demands of the Patriots system. Many veteran players have explained how this is not an easy place to play and how they demand a lot of the players in New England. For some aging veterans who might be looking for one final go at it to get here and experience that culture shock just may be enough for them and they decide to retire. Offensive linemen, which seems to be the position where most of these retirements come from, have a lot of wear and tear on their bodies and it's not a stretch to think they change their minds once they understand how tough it can be in Foxborough. Obviously the system works and the wins and Super Bowls prove that. But Belichick himself has stated many times that his style and the Patriots system is not for everyone.
You know, with most teams getting rid of the ball so quickly on passing downs these days, I'm kind of surprised the outside pass rusher isn't getting devalued. It almost seems more advantageous to invest in getting DTs and ILBs who can rush from the inside and get to the QB quicker as opposed to having to run all the way from the outside. Sure, you would have to run zone coverage to stop check downs and be able to rotate with more athletic QBs who can escape the pocket, but paying so much money for a player who can only make an impact so many times a game seems like a less effective strategy than using that money on three or four interior guys where at least one guy should be able to break into the backfield with relative consistency. Granted you still have to contain the outside, but I just feel like breaking the bank for outside rushers is a bad strategy. Maybe Belichick agrees considering the number of outside guys we've let go over the years.
Off the top of your head, how many interior guys can you think of that consistently create immediate pressure on the passer? Aaron Donald? And how much does Donald make? To me there will always be a priority placed on guys who can consistently get pressure on the quarterback. You're right that Belichick has let a lot of edge guys go over the years, but how many of those guys were consistently great at getting to the quarterback? The only one I'd even put in the really good category is Chandler Jones, and I'd say he was allowed to walk for more than just financial and football reasons. It's true that Belichick doesn't always invest in guys who get sacks but he definitely appreciates players who consistently create pressure. He just traded for one such player in Michael Bennett, who has been excellent in that department for a long time. I think Belichick likes the balance of having some versatile players who do different things – like with the current linebacker corps with Kyle Van Noy, Dont'a Hightower and maybe now again with Jamie Collins. But a good edge rusher can get the corner just as quickly if not quicker than an inside linebacker coming up the gut. It's just a matter of finding players who fit the best for everything Belichick is looking for.
Who do you think will get the tight end spots this year? Also I cannot understand the excitement over signing Benjamin Watson, as every time I saw him play for the Pats he dropped more than catches. Is his role going to be more of a blocker? Or are we going to watch fumbles and flags?
I'm a little surprised to hear you so down on Watson. I'm not saying he's going to replace Gronk or anything like that, but he was more than serviceable during his six years in New England and has been even more productive as a receiver since he left. I expect him to be one of the tight ends this year once he returns from his PED suspension in October. After that it's less clear. I'm going to predict Matt LaCosse and Ryan Izzo will join him on the roster – assuming there are no further additions to the roster. Stephen Anderson could stick around for a while until Watson returns as well. Austin Seferian-Jenkins could factor into this mix if he returns, but at this point that's not something to count on.