Things haven't been overly pretty during the Patriots (6-2) start to the season. But, it's been a lot uglier in Pittsburgh as the Steelers (2-5) aren't playing at nearly the level that's generally expected from another one of the more consistent franchises in the game. Mike Tomlin's team has dug an early-season hole that's going to be tough to climb out of. On the other hand, and despite some struggles and injuries, Bill Belichick's team is once again in the AFC playoff hunt midway through the schedule with the bye on the horizon. This is another installment in the rivalry between two of the most successful teams of the last decade. But history won't be a factor Sunday afternoon when Ben Roethlisberger and Tom Brady lead their teams at Gillette Stadium, that's for sure. While you're getting ready for the 4:25 kickoff and still rummaging through your kid's Halloween candy enjoy this Iron City brewed version of the Patriots vs. Steelers Pregame Six-Pack!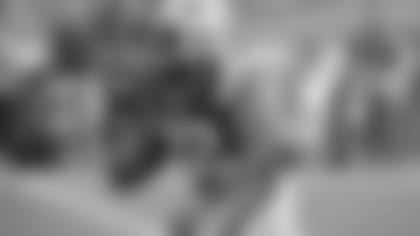 Run Ridley** – No, really, this is the time to run Stevan Ridley. This isn't the Steelers of old that had run defenses Belichick compared to running into a brick wall. Now Pittsburgh sports the NFL's 27th ranked run defense. There is clearly some room to run against this sheer version of the Steel Curtin. Ridley has run rather well in recent weeks. He's topped 4.5 yards a carry in each of the last three games. He has four scores on the ground in those games. But he's still not getting a ton of carries, including last Sunday when he didn't play in the first quarter. Whether that was disciplinary in nature or not, Ridley needs to get more chances and more early chances this week. He's a proven 1,200-yard back who's been one of the most consistent contributors on the still-struggling New England offense of late. One way to clean up the problematic issues on third down is to create more third-and-short chances through a solid running game on early downs. Ridley was a lead back a year ago who's yet to get his chance to carry the offense this season. Let Ridley lead the attack against a suspect Steelers run defense.
2. Turnover the same leaf – The Patriots and Steelers are very much on opposite ends of the turnover spectrum in a number of ways. New England is plus-7 on the year, tied for fifth in the NFL. Pittsburgh is minus-9, ranking 29th in the league. New England has forced a turnover in 35 straight games and is second to only the Chiefs in the AFC with 16 takeaways. Pittsburgh has just five takeaways all year. The biggest issue, though, has been the Steelers giveaways. The Steelers have turned the ball over 14 times on the year. Thirteen of those came in the team's five losses, while they turned it over just once in their two-game winning streak last month against the Jets and Ravens. If the Steelers can hold onto the football and force the Patriots to give it away, it would obviously go a long way toward pulling off the road upset. But neither has happened with any regularity this season as the Patriots have lost the turnover battle just once this season, in the opener in Buffalo. Since then they've been on the plus side four times and even three times. If that trend continues, it will be very difficult for Pittsburgh to get back on the winning track.
Ring the Bell** – The Steelers aren't running the ball at all early in 2013. Pittsburgh ranks 30th in the NFL in rushing and averages just 3.3 yards per carry as a team. Rookie second-round pick Le'Veon Bell missed the first three games of the year with a foot injury. He hasn't exactly lit it up in his five games since returning, totaling 208 yards on 64 attempts (3.3 avg.) with three touchdowns. But he did give the offense a boost with 93 yards in a win over the Ravens two weeks ago. Bell also has chipped in with 13 catches for another 82 yards. The Steelers want to be balanced on some level to keep the pressure – literally and figuratively – off Big Ben. The New England run defense has been pretty suspect over the last month. The unit has allowed more than 150 yards in three of the last four games, including more than 100 yards in a single half in each of the last three weeks. The group now ranks 31st in the NFL in rush defense. The front should get a boost from newly-acquired run stuffer Isaac Sopoaga, who's expected to make his Patriots debut in this matchup. Even though it apparently will still be a little while until Tommy Kelly (knee) returns, Sopoaga should help take some stress off rookie defensive tackles Chris Jones and Joe Vellano. It will be important to keep Bell from getting going early and giving Pittsburgh manageable third downs, as has been a problem in recent weeks. Bell is a bigger back who doesn't make his living on the edges, but keep an eye on the wide runs that gave Chandler Jones and Co. so many problems last week against the Dolphins.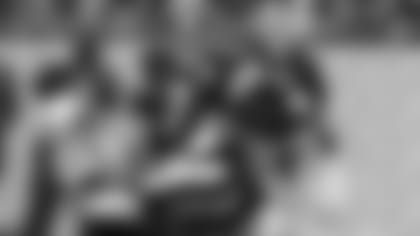 Clock Big Ben** – While we've been watching Brady get sacked 16 times in the last four games, the same exact thing has been happening to Roethlisberger in Pittsburgh. Sure, some of that falls on the big quarterback's shoulders as he keeps plays alive and doesn't really get rid of the football. But it also falls on a suspect offensive line that lost a lot of personnel early in the season. The first challenge for the Patriots is to take advantage of that offensive line. New England had six sacks in the second half last week, even with sack leader Chandler Jones getting shut out. The Patriots have a nice find in Chris Jones, with his five sacks which are the most among all rookies. New England has seven different players with multiple sacks, so throwing a little something at the Steelers suspect protection group is very much possible. Pittsburgh will be without another starting lineman in guard David DeCastro this week. New England must find a way to get to Roethlisberger, and then find a way to wrap up the big quarterback and get him to the ground. The latter part of that equation isn't always easy, as Belichick joked early in the week that putting New England left tackle Nate Solder as scout quarterback would be the only real way to prepare for Big Ben's unique size and strength.
5. Who can stay on the field? – Both of these teams have found out this year that it's hard to be productive on offense when you can't convert on third down and stay on the field. The Patriots are 29th in third down efficiency, converting 32.2 percent of their chances this season. Pittsburgh ranks 18th in the league in third-down offense at 37.2 percent for the year. New England has converted two or fewer third downs in three of its last four games. Pittsburgh has been at 31 percent or worse in four of seven games this fall. Whichever team can find a way to do a better job staying on the field will find the route to points and success that much easier to traverse. The Patriots need to get out of their third-down funk on offense and start moving the chains at closer to a rate that's come to be expected over the years. That means better production on early downs and more precision playmaking on the money down. Or, maybe we'll see a game with a ton of punts if both teams have one of those days on third down that have certainly become a bit too common in New England this fall.
Get Brady going** – There is little question that Brady isn't producing like we've come to expect over the last decade. But the reasons for that lack of production are many, and it's clearly not just about No. 12. Regardless, it seems like a good time to get the passing game and Brady going. Pittsburgh has the No. 2 passing defense in terms of yards, but the unit hasn't been getting much pressure on the quarterback. The Steelers have just 10 sacks as a team, five of those coming from LaMarr Woodley. Pressure has been one of the big factors in Brady's struggles this year. He's been sacked 23 times in eight games, including 16 in the last four. That's on pace to set a career high. He's listed as having a shoulder injury and there has obviously been a lot of focus and CBS camera time on his right hand. He certainly doesn't need to get hit any more often, and that's worth watching with Marcus Cannon replacing Sebastian Vollmer at right tackle. Rob Gronkowski and Danny Amendola combined for just five catches and 42 yards last week. New England needs more from its top two projected pass catchers. Brady needs more from everyone around him so that he can do his job better. Brady always seems to get a little extra amped up for battles with Pittsburgh. He's had a 100-plus passer rating in his last three battles with the Steelers, including nine touchdowns and no interceptions. Brady has gotten the job done against Pittsburgh in the past and maybe this matchup is the one that will snap him out of his funk.
Prediction:
As I said above, this game could boil down to turnovers, pass rush and which Hall of Fame quarterback can carry his offense. The first is a category the Patriots almost always win and I'll assume that continues against the Steelers, a team that's struggled in that area. Both teams have struggled protecting the quarterback. So that's a wash. New England has done a better job getting after the quarterback and Chandler Jones is coming off a down game so he's due to bounce back. So I'll give the home team the nod in that area as well. So that leaves the quarterbacks. Brady has had a clearly down year and Big Ben is in the middle of the NFL pack statistically. Still, I'm going to go with Brady's recent track record against Pittsburgh and say he has a breakout day in terms of production. I think he'll get a big boost in that area from Ridley running for 100 yards for the first time this season. Not sure this is the week to predict a pretty Patriots win, but I do think the home team gets the job done 24-16, improving to 7-2 heading into the bye.