For 13 women facing the greatest battles of their lives, Oct. 11 was a welcome escape. The Patriots Foundation hosted its annual Day of Pampering, welcoming this group of strong women who are battling cancer for massages, yoga, manicures, lunch and surprise after surprise.
From the car service to the chance to walk on the Gillette Stadium field, the day was meant to treat this group of women, to take their minds off the respective treatments and to meet other women who know what they are going through.
Robert Kraft surprised the group during lunch with tickets to Sunday's game and an invitation to participate in the Crucial Catch pregame ceremony.
"We hope you all come here and have a day where you can just worry about yourselves. Not worry, but have a day that you could just focus on yourself, be pampered and have all the nice amenities," Mr. Kraft said.
The surprises didn't stop there though. After an art session at Muse Paint Bar, they returned to Gillette Stadium to take photos on the field and tour the Optum Field Lounge. And then, Devin McCourty, Matthew Slater, James White, David Andrews and Joe Cardona arrived to greet them.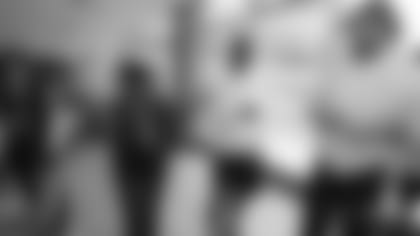 Joceline Townes of Boston, who is fighting breast cancer for the second time in five years, said the day was one she would remember.
"Over the last five years, I've met tremendous women and men, different walks of life. All it does is bring us closer together. We all share a bond," she said. "We're strangers, but we're sisters because of one little disease."
Every Octobers, players around the league gladly put on gloves and cleats with the Crucial Catch logo, but Matthew said being able to meet these women really drove home the importance of this initiative. After speaking with Beth Steele, who makes the trip from Cincinnati every year for this day, Matthew learned that the Crucial Catch initiative saved her life.
She attended a game with her husband, and after seeing the pink cleats and learning about early detection, Beth went home and performed a breast self-examination. She found a lump, went to the doctor and was diagnosed with aggressive breast cancer.
Going to that game, seeing those cleats and taking action saved her life. Matthew said hearing her story gave the initiative a different meaning.
"I think a lot of times you participate in something like that, wearing the pink cleats or gloves, you don't really give it a second thought as to the names and faces that are behind the disease," Matthew said. "To be able to put a face and hear a story about it, it really hit home. It really made you appreciate being able to be a part of something like that, but more importantly, it made you appreciate the efforts that so many men and women across the country are putting forth to try to help save lives. That's ultimately what we all want to see. We want to see lives saved."
Patriots Cheerleader Director Tracy Sormanti was also among the women being pampered on Thursday, and despite coming to the building every day for years, this day was different.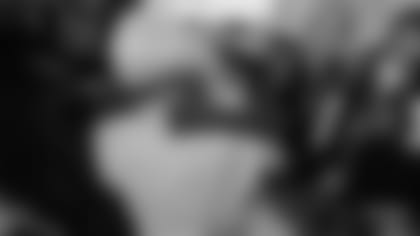 "I will never forget this. It's funny, I've been to nine Super Bowls and championship games and I've been to a Pro Bowl and so many events here at the stadium," she said. "I can honestly say that today will be one of the days when people ask me to look back at some of my most memorable experiences, this will truly be one of that days the I talk about first."
When this group returns on Sunday for a special pregame ceremony, it will be Tracy's job to guide them and get them in their positions. After Thursday, this ceremony that already meant so much to her will mean even more.
"I've felt kind of alone in this journey. I come here today, and I'm with these women who I really could relate to and I learned so much," Tracy said. "I feel like I have 12 new friends."
You can check out more photos from the Day of Pampering in the gallery below.
As part of the Crucial Catch: Intercept Cancer campaign, 14 cancer survivors were invited to a "Patriots Day of Pampering" at Gillette Stadium on Thursday, Oct. 11, 2018. The 14 survivors were treated to manicures, massages and relaxation yoga, and were given tickets to Sunday's Patriots-Chiefs game by Patriots owner Robert Kraft. The women also met Patriots players James White, Devin McCourty, Matthew Slater, David Andrews and Joe Cardona.