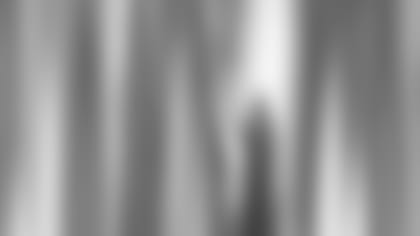 ]()
             FOXBORO, Mass. – The New England Patriots announced a draft day trade today, sending nine-year veteran quarterback Drew Bledsoe to the Buffalo Bills in exchange for their first-round draft choice in the 2003 NFL draft.  

Bledsoe, 30, was originally drafted by the New England Patriots in the first round of the 1993 draft out of Washington State with the first overall selection. In nine seasons with the Patriots, he established the franchise's career passing records with 4,518 attempts, 2,544 completions and 29,657 yards while starting 123 of 124 games.
"Let me speak as a Patriots fan," said Patriots owner Robert Kraft. "Drew Bledsoe is a special player. I have great respect for all he has done for this franchise, not only for his contributions on the field, but also his contributions off the field. He gave our fans some of the greatest memories in the franchise's history and there will always be a special place reserved for him in the hearts of Patriots fans. For many reasons, and at many levels, this was a difficult trade to make."
Last season, Bledsoe suffered a serious chest injury against the New York Jets on Sept. 23, 2001. He was replaced as a starter by second-year quarterback Tom Brady, who earned Pro Bowl honors and led the Patriots on a season-ending nine-game win streak that culminated with a Super Bowl victory over the St. Louis Rams.
With today's trade, the Patriots now have three quarterbacks on their roster, including Brady, sixth-year veteran Damon Huard and Rohan Davey, the Patriots' fourth-round draft choice out of Louisiana State.