After a very physical practice Wednesday night inside Gillette Stadium, Bill Belichick said the plan was to pull back a bit on the reins on Thursday and that's precisely what he did. The Patriots seventh practice of camp was in shorts and shells after four straight workouts in full pads.
While the intensity and physicality were down, the heat and humidity were on the rise, and the dog days of camp that Belichick referenced were evidenced by a growing list of casualties. Spencer Larsen, Jake Bequette and Matt Kopa were newcomers among the group of 21 players not in uniform on Thursday. Only guard Dan Connolly, who missed the in-stadium practice last night, returned among those who have been missing.
Perhaps as a result of the thinning numbers and/or short turnaround from Wednesday, the practice was noticeably shorter than normal with the team calling it quits about 20 minutes earlier than has been the case.
With that, here are one man's observations of the Patriots practice:
In addition to Larsen, Bequette and Kopa, the Patriots were without Will Allen, Alfonzo Dennard, Tony Fiametta, Nate Ebner, Tracy White, Jamey Richard, Visanthe Shiancoe, Brandon Lloyd and Jonathan Fanene. Allen, Lloyd and Fanene also missed Wednesday night's practice, the first sessions they have missed thus far. Lloyd was seen stretching his leg at times during the practice and CSNNE.com reported the wideout's injury was not deemed to be serious, so it's possible he's dealing with a minor leg injury.
The PUP list – Nick McDonald, Logan Mankins, Sebastian Vollmer, Jeremy Ebert, Daniel Fells, Jake Ballard and Myron Pryor – remains unchanged while Markus Zusevics is still on NFI and Brian Waters has yet to report to camp.
However, the Boston Globe's Greg Bedard reported that McDonald passed his physical and was removed from PUP, so he could be in uniform on Friday. Bedard also reports that Richard was placed on injured reserve with a concussion and the team claimed rookie guard Dustin Waldron off waivers from Miami. That news came after the Patriots announced the signing of tackle Derek Dennis, a rookie out of Temple who also was waived by Miami.
Dennard, Ebner, McDonald, Zusevics, Bequette, Mankins, Vollmer, Ebert, Lloyd, Fells and Pryor were all seen in shorts doing rehab work. Matthew Slater and James Ihedigbo continue to wear red, non-contact jerseys despite the fact that they seem to be participating fully in each practice. * With a heavy emphasis on the running game on Wednesday and the intention to lighten the load for practice about 15 hours later, there was a ton of passing going on. Early it was geared to red area 7-on-7 drills and Tom Brady and Aaron Hernandez hooked up for a touchdown with the tight end making a nice, one-handed catch in the corner of the end zone. * Sterling Moore has shown up occasionally during camp and he made a nice deflection of a Ryan Mallett pass intended for Slater during the same drill. Moore got to the inside as Slater made his move and got his left hand on the pass, which may have been slightly behind the wideout. With Allen out and Kyle Arrington struggling a bit, perhaps Moore can make a bid for a role. * Deion Branch, who has been dressed but not active in many team reps the past couple of practices, continued his light workload. He went through drills at the start of practice but didn't take reps in the 7-on-7 or team periods. He then jogged off the field a little more than 90 minutes after practice began, smiling as he waved to some fans along the way. About 10 minutes later Jabar Gaffney walked off with medical/training staff members and his day was done as well. Gaffney had a towel on his head on the field before he left and perhaps was dealing with some heat-related effects. * With those two and Lloyd out, veteran Donte' Stallworth and first-year player Britt Davis got lots of reps. Stallworth made a terrific catch jumping over Ross Ventrone and Josh Barrett for a Brady pass in the end zone and had several other solid moments as well. Davis did a nice job of blowing past Ras-I Dowling on a deep pattern but Brady overthrew him badly to prevent a connection. * The Brady overthrown was not the only instance where the quarterbacks were off target. It was largely a terrible day for the passers with several errant throws for all three. Stallworth also was open deep but couldn't catch up to a Brady long ball. Overall the coverage was better than it has been, but it sure seemed as if the quarterbacks had as much to do with the lack of execution than anything else. * Mallett and Shane Vereen were able to hook up on one nicely executed play during a team period. Vereen ran a wheel route and got past Jermaine Cunningham down the left sideline. Mallett's pass dropped into his lap perfectly and the running back caught it in stride. It was one of several over-the-shoulder catches Vereen has made look easy in this camp. * Defensive coordinator Matt Patricia tossed us a curveball on Thursday opting for white socks pulled up to his knees. Usually he goes with either black or gray.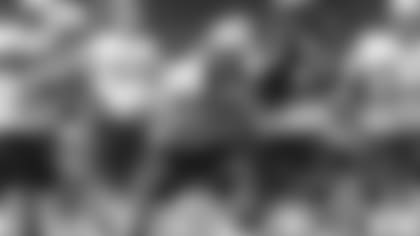 The offensive line, which has undergone some changes in personnel periodically, consisted of Nate Solder at left tackle, Connolly at left guard, Dan Koppen at center, Robert Gallery at right guard and Marcus Cannon at right tackle.
After receiving a scare in Wednesday night's practice when getting hit on the play that precipitated the infamous brawl, Brandon Spikes was back in action on Thursday. Even though it was a non-contact practice, it was great to see the linebacker in uniform and moving well.
The special teams work featured the kicking team with two groups rotating through. Included among the reps were some onside kicks with Chris Koepplin handling all of the kicking duties.
Hernandez worked with Brady on the field for several minutes following practice. Among the tasks the two worked on was Hernandez taking handoffs out of the backfield. The multi-purpose tight end rushed the ball five times for 45 yards in the regular season last year and 11 times for 121 yards on the playoffs. It would not be surprising to see him continue in that role in 2012.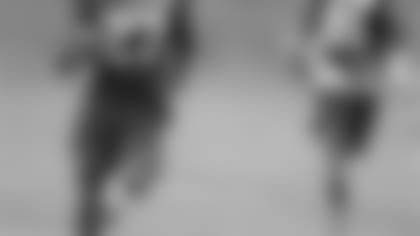 The last period of practice consisted of some two-minute/situational work. Things did not go much smoother for Brady and the passing game at the outset. After completing a pass to Rob Gronkowski to start things, Brady's second pass was picked off by Steve Gregory, who cut underneath Julian Edelman across the middle. Gregory enjoyed an active day with a few other pass breakups as well. Rookie Tavon Wilson also had an interception earlier in practice.
Brian Hoyer was able to hit 6 of 7 (plus a spike) passes on his chance but most of it came on short dumps. He connected with Davis twice and Danny Woodhead for short gains before finding Jesse Holley on a deep out. He went back to Davis on a short crossing route but couldn't connect with Alex Silvestro on the next play. After hitting Stallworth on a hook, he ran to the line to spike the ball to end his drive.
From there Belichick had the quarterbacks handling late-game situations. Mallett hit Edelman on a deep out and the field-goal unit rushed onto the field to try the kick, but Koepplin sailed the attempt wide to the right. Brady returned for several one-play situations hitting Welker and Hernandez twice each and Vereen on another. After each completion, Koepplin came on to try the ensuing field goal but only managed to hit 3 of 6 attempts.
The Patriots announced the schedule for the next several days. Friday's practice will run from 1:30 p.m.-4 p.m. while Saturday will be a players' day off. The team will be back at it on Sunday from 1:30 p.m.-4 p.m. while Monday's practice is still yet to be determined. The Saints will come to town on Tuesday with practice in the usual 1:30 p.m.-4 p.m. time slot and Wednesday's walkthrough with the Saints will begin at 10 a.m. All of those workouts will take place on the practice fields behind the stadium.