At Phoenix cafe Vovomeena, you can really get your fill of the Patriots. The menu currently features the Blount Scramble, Belichick Pocket and a dozen other breakfast dishes named after the team.
The idea came to owner DJ Fernandes on Tuesday, January 20, the first day the restaurant was open following the AFC Championship game.
"I was just sitting here looking at the menu, and it's all sort of iconic New England landmarks, places or memories for me," explained DJ, a lifelong Patriots fan who grew up Barrington, R.I. "So, I thought, why not just replace the iconic New England landmarks with iconic New England players?"
The popular B.M.O.C. (Big Man On Campus), a smoked pork chop served with two eggs, a waffle and Portuguese donut, was the starting point. DJ considered making it a tribute to Tom Brady, but in the end, he settled on calling it The Gronk. After all, the epic size of the meal seemed appropriate for the massive, 6-foot-6-inch tight end.
DJ then continued down the menu, renaming Vovomeena's biscuits and gravy as Brady and Gravy, the Spanish omelet as Edelman Espanola and the Wilcox Avenue (two eggs, hash, toast and meat) as Wilfork Avenue.
"After all the easy ones were done I thought, 'Well I've just got it finish,' so I did things like the Revis Omelet," DJ said. "It's not too sexy but it sort of worked."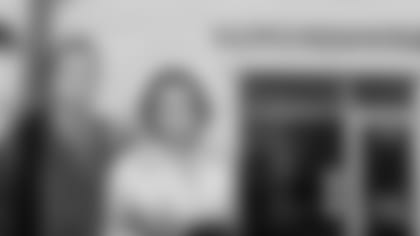 Although a few regulars who happen to be Seahawks fans have given DJ a hard time over the new menu, he insisted that it's all very lighthearted.
"That's the point – to have a bit of fun with it. The tenant that I've tried to live by as far as the restaurant business goes is that it's supposed to be fun. If you're not having fun then you're doing something wrong."
The playful menu is set to stay through Super Bowl Sunday, but whether it will remain after the big game is to be determined by what happens on the football field.
"Well," said DJ, hopeful for his hometown team, "it may live on as a tribute until … sometime in the future."
*Vovomeena is located at 1515 N. Seventh Ave., Suite 170, in Phoenix. *