Most football fans won't have the opportunity to see their favorite player's locker. It's an intimate space for personal belongings, uniforms and pictures that is usually off-limits to the public, but now Patriots fans have a chance to see a piece of history any time they are in Boston.
The locker Tom Brady used from 2002 to 2017 is now on display at Ace Ticket - Fenway in Kenmore Square. CEO Jim Holzman and Ace Ticket purchased the locker at the 2018 Patriots Foundation Premiere fundraiser, and when the locker was auctioned off, he knew he wanted to share this epic artifact with Boston sports fans.
"We've been excited waiting for it to get here, and now it's here. We hope all the customers come in and get to enjoy it," he said. "The fans in New England can come in, take a picture with it, take a look at it. For me, it looks like I don't own it. I'm just here taking care of it for the time being for the fans."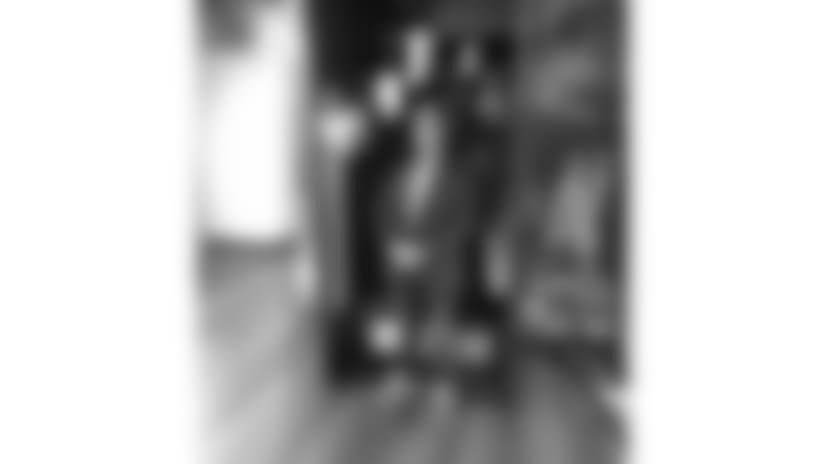 Not only is the locker there for the public to see, Jim said being able to support the Patriots Foundation with this purchase only makes it sweeter.
"It's kind of the best of both worlds. You have Tom Brady, the greatest of all time, not only how he is on the field, but the way he carries himself of the field," Jim said. "Then you're helping the Patriots Foundation. You're contributing to a great cause. The work that the Krafts do in the community and the work they do through the foundation, we're thrilled to partake and contribute to that as well."
The locker was installed on Nov. 8, and as customers wandered in to purchase tickets, they were stunned to see the new decor.
They snapped their own pictures of the locker, and that is exactly what Jim was hoping for.
"I want people to enjoy it. I don't want to put it in a closet or put it in a corner. I want it to be here for people to enjoy and appreciate all that Tom Brady's done for the team," he said. "It's just a great piece of history and to be able to be a part of that history for people to even be that close to anything Tom Brady touched is such an important piece of history." 
You can check out the locker at the Ace Ticket located at 534 Commonwealth Ave. in Boston.