Bill Belichick is never one to overlook a seemingly overmatched opponent and he certainly didn't on Wednesday when he discussed the 5-10 Miami Dolphins. He opened the press conference by citing the obscure fact that Miami had forced the most negative running plays in the league and applauded their physical style of play under Dan Campbell.
Needing just one victory to secure the top overall seed in the AFC, Belichick continued to explain how the Dolphins record is a bit deceiving before adding an interesting admission to close.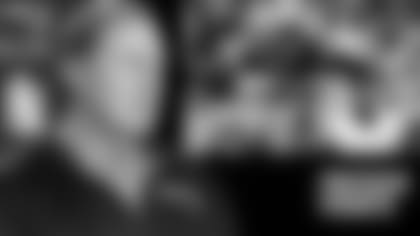 "I think that Coach Campbell has made a very conscious effort to play the game a certain way," Belichick said. "I think you definitely see that when you watch the film and they have had good success doing it. They played well last week. Beat the Ravens. Beat the Eagles. Do a lot of things well. We're going to have to play our best game in a few weeks."
Previewing the upcoming opponent is always the focus of Belichick's Wednesday press conference but he took some time to chat about some of his own players as well. Some of the highlights included updates on rookies Malcom Brown and Jordan Richards as well as newcomer Steven Jackson. Belichick also commented on the team's early travel plans to Miami.
NO ROOKIE BLUES –The Patriots top two picks in the 2015 draft were both in the starting lineup on Sunday and Belichick had praise for both. In the case of Brown, the coach says his improvement has been steady throughout the season.
"I'd say it maybe started around the bye week," Belichick said. "He's really come on through the season, which isn't always the case with first-year players. With Malcom it took him a while to get to that point through training camp and through the early part of the season. He's become much better and more consistent in every phase of the game. The running game, the passing game, play recognition, communication, adjustments – just everything. It seems every week he builds on it. He's really hit a good incline. He's worked hard. There's a lot on his plate as a rookie. There are a number of things that we do on the front o it's not easy. He's improved his techniques, his fundamental play and his communication. It's been good."
As for Richards, Belichick appeared to be just as impressed with the safety out of Stanford off the field as he has with his play.
"He got a good opportunity to play last week," the coach said. "I thought he had a lot of good plays. He tackled well, knocked the ball out. Played for us in the kicking game and was productive there. It wasn't perfect. There are some things he hasn't done or hasn't done as much of. But he's aggressive, he's instinctive, plays hard and did a good job for us on defense and in the kicking game.
He's a real mature kid. Smart, works hard, very dependable player, dependable person. You can always count on him every day no matter what the situation is to be in the right place, do the right thing, be ready to go and have the answer to question that you're going to ask him. He's on top of that."
EARLY RELEASE – With the Winter Classic set to hit Gillette Stadium on Friday the Patriots chose to leave town a bit early and will head to Miami on Thursday. Belichick said the decision to leave early and work out at Florida Atlantic University was more due to necessity than anything else but felt it wouldn't impact the team's preparation much.
"They've been great," Belichick said. "They have a good program down there, they have good facilities. One of our coaches, Nick Caley, was there last year."
Caley, a first-year coaching assistant, was Florida Atlantic's secondary coach last season.
ACTION JACKSON –After getting his feet wet as Patriot with seven carries last week, Jackson could be asked to do more against the Dolphins in the finale. Belichick was asked how his acclimation to the Patriots has been.
"He has familiarity with the offense from when he was in St. Louis so I'd say it's coming back to him pretty good," Belichick said. "He's only been here a few days. Each day he keeps building on the day before. Just keep going forward. Hopefully Wednesday will be better than last Friday, Thursday will be better than today and Friday will just keep moving forward."