… Winter weather doesn't get much milder than this up here in New England: sunny, 40 degrees, and not even the slightest breeze. That made for quite comfortable practice conditions when the Patriots went back outside today. They were back in shells, helmets, and sweats down on the single, lower field behind Gillette Stadium, where the New England Revolution normally train.
… Unlike yesterday, no perfect attendance at Patriots practice. DT Kyle Love was not out there, but his absence was not injury-related.
… Fifteen Patriots were limited in practice today: CB Kyle Arrington (foot), safety Patrick Chung (right foot) C Dan Connolly (groin), WR/DB/returner Julian Edelman (back), LB Dane Fletcher (right thumb), S James Ihedigbo (shoulder), LT Matt Light (ankle), LG Logan Mankins (left knee), cornerback Devin McCourty (right shoulder), LB Rob Ninkovich (hip), WR Matthew Slater (shoulder), LB Brandon Spikes (right knee), RT Sebastian Vollmer (back/right foot), WR Wes Welker (knee), and LB Tracy White.
… QB Tom Brady is still listed with a left shoulder problem, but he participated fully in practice Wednesday.
… Out in Denver, three Broncos did not practice: S Brian Dawkins (neck), WR Eric Decker (left knee), and LS Lonie Paxton (personal reasons). Three others were limited: DE Elvis Dumervil (ankle), S David Bruton (Achilles), and TE Daniel Fells (ankle). Rookie LB Von Miller (thumb) took part fully.
… In the last Denver-New England game in December, tight end Aaron Hernandez led all pass catchers that day with 129 yards. He made an interesting point today when asked if he expected the Broncos to defend him differently this Saturday night when the teams meet again in Foxborough. "I honestly don't think about it. I honestly don't care what they do. They have to pick their poison. Whoever they want to focus on, we have more options than they can focus on. Plays were called for me [last time], and they were obviously focused on Gronk and Wes and left me with some opportunities to make plays. It happens."
… Hernandez also drew laughs from reporters as he answered a question about his former college teammate, Tim Tebow, and his heroics last weekend against Pittsburgh. "I thought he played well. That's my boy. I hope for success … uh … in his future."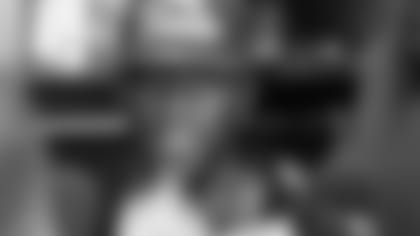 … More Tebow talk in the Patriots locker room today. Here's cornerback Kyle Arrington's take on how the Broncos have improved since the teams' Week-15 meeting. "Of course, they're always a great run team. Tebow, you can tell, has a lot more confidence in his throws and making big plays."
… Arrington added that he wasn't surprised that the underdog Broncos beat Pittsburgh on Wild Card Weekend. "Not at all. You throw everything out the window this time of year – records, stats, individual awards – it doesn't matter. Whatever team comes out and plays better ball that particular day is going to win. There's a lot to prepare for [against Denver]. We're trying to make the most of each day and give our best Saturday night. We'll try to play every play as if it's your last, which it very well could be. We have to work hard during the week and leave it all out on the field Saturday." Share this: