GO TO THE GAME
Tickets for any game at Lambeau Field are hard to come by, but you can try your luck at www.packers.com or the NFL Ticket Exchange (www.ticketexchangebyticketmaster.com/NFL). If you're unsuccessful, the next best thing is a stadium tour. They're offered throughout the day on Friday, Saturday and Monday.
WATCH
Located a short walk from Lambeau Field, Stadium View Bar & Grille (1963 Holmgren Way; 920-498-1989; www.thestadiumview.com) is one of Green Bay's most famous watering holes, having received accolades from Forbes and Esquire. Another option is Burkel's (1007 Tony Canadeo Run; 920-544-8367; www.burkelsoneblockover.com), the filming location for "Inside the Huddle," a weekly show hosted by Green Bay receivers Jordy Nelson and Randall Cobb. (The show takes place on Monday at 5:30 p.m. and is open to the public, if you're interested.) And don't forget to check out Lambeau Field's very own pub, Curly's (1265 Lombardi Ave.; 920-965-6970; www.lambeaufield.com). It's open only to ticketed fans before and during the game, but otherwise anyone is welcome, even Patriots fans.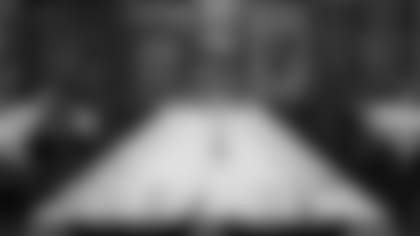 EAT
Experience a true Green Bay institution with a trip to Kroll's West (1990 S. Ridge Road; 920-497-1111; www.krollswest.com), found just across from the stadium. They serve game day favorites like burgers and pizza, but we'd recommend following in the footsteps of Adam Richman of "Man v. Food Nation" and going for the prime rib sandwich. Craving something a bit more gourmet? Our insiders recommend heading south to the small city of Appleton, about 30 minutes from the stadium. Get a taste of the Mediterranean at Il Angolo Resto-Bar (201 N. Appleton St., Appleton; 902-993-8811; www.ilangolo-appleton.com) or Carmella's Italian Bistro (716 N. Casaloma Drive, Appleton; 920-882-4044; www.carmellasbistro.com). And don't forget about Vince Lombardi's Steakhouse (333 W. College Ave., Appleton; 920-380-9390; www.vincelombardisteakhouse.com), where you'll enjoy good food, great service and some very cool memorabilia.
SLEEP
There are a number of good options if you want to stay near the stadium. The Best Western (780 Armed Forces Drive; 920-499-3161; www.bestwesterngreenbayinn.com) is just one block away, offers free breakfast and even has an indoor pool and hot tub, so you can get some R&R after the game. For contemporary digs, try Aloft Hotel (465 Pilgrim Way; 920-884-0800; www.aloftgreenbay.com). Although it's not quite as close to Lambeau Field, Aloft is located right at a metro stop, making the stadium easily accessible. Plus, the hotel's WXYZ bar is offering a Patriots-inspired menu on Sunday. If you're on a budget, check out Bay Motel (1301 S. Military Ave.; 920-494-3441; www.baymotelgreenbay), a no-frills accommodation within walking distance of the stadium. Or, stay in the nearby city of Appleton at the Radisson (333 W. College Ave., Appleton; 920-733-8000; www.radisson.com), which is home to Lombardi's Steakhouse and was named MVP – Most Valuable Property – by the NFL's travel directors.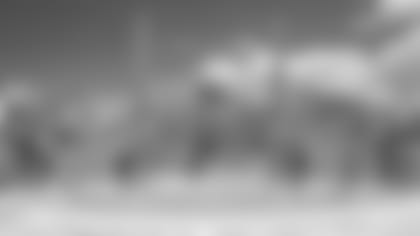 PLAY
The Packers Hall of Fame is currently closed for renovations, but that doesn't mean you can't explore the team's history. Head to downtown Green Bay's Neville Public Museum (210 Museum Place; 920-448-4460; www.nevillepublicmuseum.org), which is hosting artifacts from the Hall of Fame in the special exhibit, "Touchdown!" While you're there, grab a map of the Packers Heritage Trail (www.packersheritagetrail) and set out on a self-guided walking tour. You can explore more of the region's exciting past at the History Museum at the Castle (330 E. College Ave., Appleton; 920-735-9370; www.myhistorymuseum.org). Sure to be a hit with the whole family, it is home to "AKA Houdini," an interactive exhibit highlighting the famous magician's best tricks. No kids with you? Spend an afternoon at Captain's Walk Winery (345 S. Adams St., 920-431-9255; www.captainswalkwinery.com), which offers daily tastings and Saturday winery tours, or get a taste of Wisconsin's craft beer scene with a tour of Hinterland Brewery (313 Dousman St.; 920-438-8050; www.hinterlandbeer.com).