If you've decided to follow the team to Florida for the season opener, you're in luck. Not only is there a big, weekend-long party taking place at a popular fan stomping ground, but there's also plenty more to enjoy in Miami, from good food to beautiful beaches. Here are a few ideas for your itinerary. 
GO TO THE GAME
If you want to actually watch the action at Sun Life Stadium you can try calling the Dolphins directly at 1-888-FINS-TIX (346-7849). It's kind of late in the game but who knows? You just might get lucky.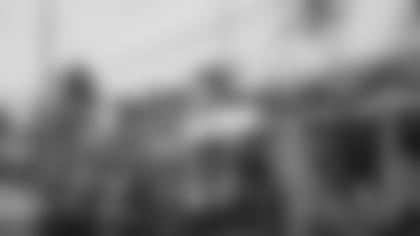 At the Village Pump (4404 El Mar Drive, Lauderdale-By-The-Sea; 954-776-5092; www.villagegrille.com), Patriots fans are treated like royalty. This bar and restaurant is owned by a proud Boston native who puts on quite the party whenever the team plays. For this year's season opener, the Village Pump has planned a weekend-long celebration, starting with a street party on Friday night and festivities throughout the day on Saturday. If you can't make it to Sun Life Stadium, this is a great place to hang out and watch the game on Sunday.
Kelly's Landing (1305 S.E. 17th St., Fort Lauderdale; 954-760-7009; www.kellyslanding.com) may have moved from South Boston to South Florida more than 25 years ago, but the restaurant still promises fresh New England-style seafood with a side of our local sports teams. You're guaranteed to find every Patriots game televised here, so head over early for Sunday brunch and stay to watch all the action.
EAT
If you're looking to treat yourself to some seriously good food while in Miami, you're not short on options. Right now, the city is celebrating Miami Spice (www.ilovemiamispice.com), a restaurant promotion that takes place through the end of the month with a number of discounts and events around the city, ranging from special dinner menus to wine tastings with live music.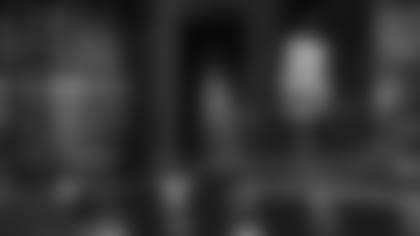 Around Sun Life Stadium, there are a few notable options, including Bourbon Steak (19999 W. Country Club Drive, Miami; 786-279-6600; www.michaelmina.net), which made Eater Miami's list of the 38 Essential Restaurants for July (apparently the duck fat fries are a game changer). There's also Southern Swank Kitchen (4196 S. University Drive, Davie; 954-727-5497; www.swanksouthern.com), which featured on the Cooking Channel thanks to its Smoked Beer Can Chicken. Then in the Miami Lakes area you'll find two eateries with major football connections: Anthony's Coal Fired Pizza (15492 N.W. 77th Court, Miami Lakes; 305-558-3950; www.acfp.com) – Dan Marino is part owner – and Shula's Steak House (7601 Miami Lakes Drive, Miami Lakes; 305-820-8102; www.donshula.com).
On game day, you can pick up food for your tailgate party at a local supermarket (Publix, Aldi and Bravo are all nearby), or grab some take out grub at one of the many fast food joints in the area, such as Godfather's Pizza, Blimpie, Popeyes and Checkers.
Still in need of a place to stay? El Palacio Sports Hotel (21485 N.W. 27th Ave., Miami Gardens; 305-621-5801; www.miamielpalaciosportshotel.com) is located just a mile from Sun Life Stadium and the Hampton Inn & Suites (10990 Marks Way, Miramar; 954-430-5590; www.hamptoninn.com) is less than a 10-minute drive away. You can also travel a little further to the Courtyard Miami (2825 N.E. 191st St., Aventura; 305-937-0805; www.marriott.com), which puts you within easy reach of the beach, Aventura Mall and the Gulfstream Racing and Casino Park.