GO TO THE GAME
This one looks to be sold out, but you can try to get last-minute tickets by calling the Vikings directly at 612-33-VIKES (84537).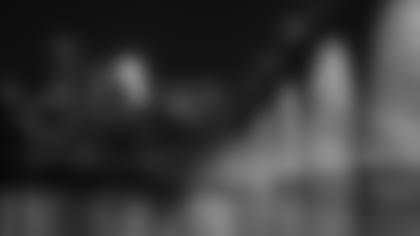 Although we're not aware of any Minneapolis bars dedicated to the Pats (if you know of one email me at lifestyle@patriots.com!), there are lots of places where you can join Vikings fans in watching the game. If you love a good craft brew, head to Mac's Industrial Sports Bar (312 Central Ave. S.E.; 612-379-3379; www.macsindustrial.com) or Lyndale Tap House (2937 Lyndale Ave. S.; 612-825-6150; www.thelyndale.com). Both have dozens of craft beers on tap, great pub grub and plenty of TVs. Hubert's (601 Chicago Ave.; 612-767-2960; www.hubertsmpls.com) is another favorite for sports fans. This bar and grill opens a few hours before the game, so if you're not heading to the stadium, you can grab breakfast or lunch and settle in to watch all the action.
You can also join the Patriots Tailgate Fan Club at The Hole Sports Lounge (2501 University Ave. S.E.; 612-331-7474; www.theholesportslounge.com), just a five-minute walk from the stadium. The group is planning to gather starting at 8 a.m. and all fellow fans are invited to come along. To RSVP and get more information, join the club's Facebook group at www.facebook.com/groups/PatsTG.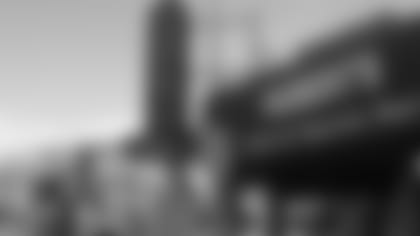 With the Vikings playing on a college campus, it's no surprise that there are tons of casual dining options around the stadium. Kramarczuk's (215 E. Hennepin Ave.; 612-379-3018; www.kramarczuks.com) is famous for its Eastern European-style homemade sausage. You can pick some up for your tailgate, grab a sandwich at the deli, or sit down for a hearty meal at the restaurant. Prefer a taste of New England while in Minnesota? The Smack Shack (603 Washington Ave. N., 612-259-7288; www.smack-shack.com) is a popular food-truck-turned-restaurant known for its award-winning lobster roll. They serve weekend brunch as well as lunch and dinner daily, with all kinds of seafood on the menu.
If you're looking for something a bit more indulgent, head to Alma (528 University Ave. S.E.; 612-379-4909; www.restaurantalma.com), which is owned by James Beard Award-winning chef Alex Roberts. The restaurant serves dinner only but is known for its sophisticated and creative menu. After 15 years in business, it's still recognized as one of the top places to eat in the Twin Cities.
You can rest your head just steps from the stadium at The Commons Hotel (615 Washington Ave. S.E.; 612-379-8888; www.commonshotel.com), located right on the University of Minnesota Campus, or the nearby Days Hotel (2407 University Ave. S.E.; 612-623-3999; www.daysinn.com). Alternatively, you can stay downtown and hop on the Metro Green Line for direct service to TCF Bank Stadium (Stadium Village Station).
PLAY
Minnesota has a thing for craft beers, so embrace the local culture and visit some of the area's breweries. Twin Cities Brewery Tours (612-280-4851; www.tcbrewerytours.com) makes it easy with afternoon excursions that get you behind the scenes and, of course, include tastings. If you're an outdoors enthusiast, consider going kayaking down the mighty Mississippi River with Above the Fall Sports (120 Third Ave. N.; 612-825-8983; www.abovethefallssports.com) or getting your thrills on a zip line adventure with Kerfoot Canopy Tours (30200 Scenic Byway, Henderson; 952-873-3901; http://www.kerfootcanopytour.com).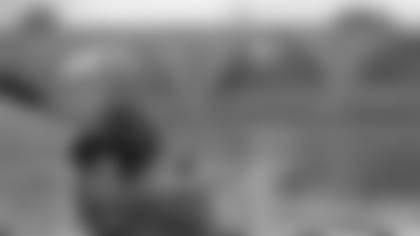 Art and history is on the menu in Minneapolis as well. You can travel back in time at the Mill City Museum (704 S. Second St.; 612-341-7582; www.millcitymuseum.org) and Minneapolis Institute of Arts (2400 Third Ave. S.; 612-870-3000; www.artsmia.org) before taking in some exciting contemporary art at the free Minneapolis Sculpture Garden (725 Vineland Place; 612-375-7600; www.walkerart.org).
And, if you're in the mood to shop, don't miss the famous Mall of America (60 E. Broadway, Bloomington; 952-883-8800; www.mallofamerica.com). It's only 15 minutes from downtown Minneapolis and has more than 500 stores plus family-friendly attractions like the Nickelodeon Universe theme park and Sea Life Minnesota Aquarium.
Photos courtesy of Meet Minneapolis. Spoonbridge and Cherry photo by Claes Oldenburg and Coosje van Bruggen.*