Photo courtesy of San Diego Chargers
GO TO THE GAME The game is sold out, so your best bet is to try the NFL Ticket Exchange (www.ticketexchangebyticketmaster.com/NFL) if you're still looking for seats. With or without tickets, though, you can join the big Patriots Tailgate contingent for some food and fun before kickoff (details at www.facebook.com/groups/PatsTG). And be sure to follow @chargersgameday on Twitter for updates on traffic and public transportation.
WATCH
There aren't any tickets left for Patriots Tailgate's Saturday night Bolt Buster Bash, but that doesn't mean you can't check out the party location, Players Sports Bar (7061 Clairemont Mesa Blvd.; 858-277-7060; www.playerssportsbar.com), the following day. This popular watering hole has more than 70 TVs, a good selection of beers and 50 cent wings every Sunday. Prefer to hang out near the stadium? Consider going to McGregor's (10475 San Diego Mission Road; 619-282-9797; www.mcgregorssandiego.com), where you can grab a bite to eat, play pool, or just sit back and watch all the action. And if you want to tap into your inner epicure while in San Diego, La Jolla Brewing Company (7536 Fay Ave., La Jolla; 858-246-6759; www.lajollabeer.com) might be for you. There, you can sip on house-made craft beer and snack on dishes like baked brie and duck confit, all while watching the game.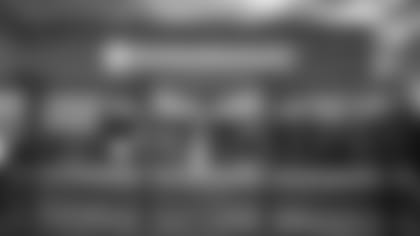 EAT
Just a few miles from Qualcomm Stadium, visit Twist (2041 University Ave., 619-260-1813; www.twistsandwiches.com), which, according to Thrillist, has the best burgers in the neighborhood. If you go, order the awesome sounding Swine Fries and report back! Over the weekend, don't forget to try a California burrito, too. This regional take on the Mexican favorite comes packed with carne asada and French fries. We hear that Lucha Libre (1810 W. Washington St.; 619-296-8228; www.tacosmackdown.com) and Lolita's (202 Park Blvd.; 619-269-6055; www.lolitasmexicanfood.com) serve some of the best around. You can also treat yourself to a gourmet meal at top restaurant Juniper and Ivy (2228 Kettner Blvd.; 619-269-9036; wwww.juniperandivy.com), which does "refined American food with left coast edge."
SLEEP
Many Patriots Tailgaters are staying at the Courtyard San Diego Central, which is now completely booked. Lucky for you, there are lots of other options in the area, including the Ramada (5550 Kearny Mesa Road; 800-447-2637; www.ramadasandiego.com), Hampton Inn (5434 Kearny Mesa Road; 858-292-1482; www.hamptoninn.com) and Residence Inn (5400 Kearny Mesa Road; 858-278-2100; www.residenceinncentral.com). To be a bit closer to the stadium, the luxurious Marriott Mission Valley (8757 Rio San Diego Drive; 619-692-3800; www.marriott.com) is a good choice, but if beachside accommodation is your preference, look for a hotel around La Jolla or Mission Bay.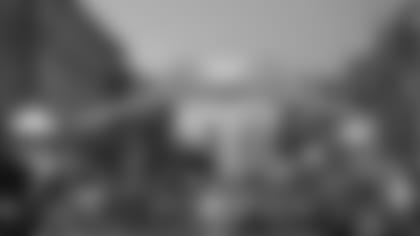 PLAY
For many Patriots fans traveling to San Diego, this weekend is all about football. If you find yourself with some spare time, though, there's plenty to see and do. Don't miss the chance to tour the USS Midway Museum (910 N. Harbor Drive; 619-544-9600; www.midway.org), which is found on a real U.S. Navy aircraft carrier. This popular attraction features more than 60 exhibits as well as 29 restored military aircraft. You can also make the most of the warm weather with a trip to Torrey Pines State Natural Reserve (2600 N. Torrey Pines Road; 858-755-2063; www.torreypine.org), which has a variety of trails and some amazing coastal views. Or, enjoy the great outdoors with a bit of culture mixed in at Balboa Park (1549 El Prado; 619-239-0512; www.balboapark.com). This urban oasis features trails, gardens and museums, and is also home to the San Diego Zoo (2920 Zoo Drive; 619-231-1515; www.sandiegozoo.org), which comes highly recommended by our very own Fred Kirsch. Then at the end of the day, head downtown to the Gaslamp Quarter (www.gaslamplocal.com), where you can experience the city's entertainment and nightlife scene.