GO TO THE GAME
If you're planning to attend the game at University of Phoenix Stadium (1 Cardinals Drive, Glendale; 623-433-7101; www.universityofphoenixstadium.com), be sure to read through the NFL's Game Day Guide for the complete schedule of events and an overview of policies. Don't have tickets? There are still a few chances for you to win your way to Super Bowl XLIX. Check out www.patriots.com/playoffs for all our contests, including the Do Your Job Sweepstakes, VIP Charity Raffle and ProShop Super Bowl ticket giveaway.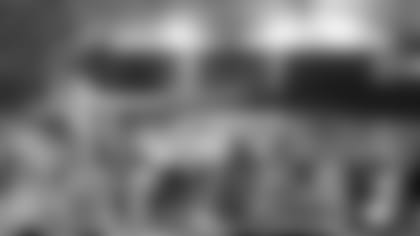 EAT
In recent years, Phoenix has developed a reputation as one of America's best pizza cities, and it's all thanks to places like Pizzeria Bianco (www.pizzeriabianco.com), which has two locations in the city: downtown in Heritage Square (623 E. Adams St.; 602-258-8300) and at Town & Country shopping center (4743 N. 20th St.; 602-368-3273). Neapolitan-style pizzeria Pomo (705 N. First St., Suite 120; 602-795-2555; www.pomopizzeria.com) is another sure bet, as it made Yelp's list of the Top 100 Places to Eat in the U.S. for 2015. The Patriots Fan Club of Arizona also suggests neighborhood joint Fatso's (3131 E. Thunderbird Road; 602-992-1122; www.fatsospizza.com). 
Don't forget to treat yourself to some authentic Mexican fare while in Arizona. Barrio Café (2814 N. 16th St.; 602-636-0240; www.barriocafe.com) comes recommended by the likes of Fodors and Zagat, while Visit Phoenix names Los Dos Molinos (1044 E. Camelback; 602-528-3535; www.losdosmolinosphoenix.com) as a favorite among locals.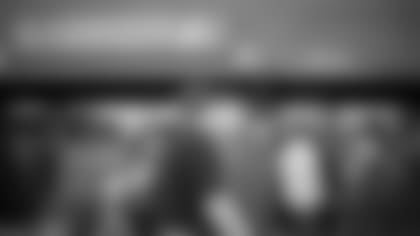 Keeping with the casual dining theme, check out Food Truck Friday at the Phoenix Public Market (721 N. Central Ave.; www.foodconnect.org) or TK's Urban Tavern (15037 N. Scottsdale Road, Suite J-195; 480-664-0873; www.tksurbantavern.com), another Arizona Fan Club pick. If you prefer a more elegant affair, though, book a table at renowned farm-to-table restaurant Quiessence at the Farm (6106 South 32nd St.; 602-276-0601; www.qatthefarm.com) in South Phoenix.
And, don't forget that breakfast is the most important meal of the day, especially when you can fuel up with "Ninkovich French Toast" or a "Revis Omelet." At indie café Vovomeena (1515 N. Seventh Ave., Suite 170; 602-252-2541; www.vovomeena.com), owner DJ Fernandes, a Rhode Island native, has renamed the entire menu in honor of the Patriots.
SLEEP
Hotel rooms are going fast in Phoenix so if you haven't made a booking yet, try searching through the NFL Fan Housing site or go for an Airbnb experience. Otherwise, your best bet is to look outside the Phoenix area in Prescott or Tuscon, both about 100 miles from Super Bowl Central.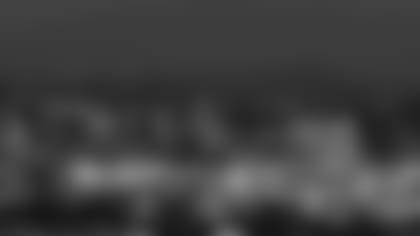 PLAY
Super Bowl week comes with endless events, activities and parties. You'll definitely want to check out Verizon Super Bowl Central, a downtown Phoenix fan campus that will be buzzing with activity in the days leading up to the big game. There's live entertainment, TV broadcasts, NFL alumni autograph sessions and tons of cool photo ops. While you're there, don't forget to stop by the NFL Experience at the Phoenix Convention Center (100 N. Third St.; 602-262-6225; www.phoenixconventioncenter.com) for games, youth football clinics and other activities. And be sure to take a walk through CityScape (602-772-3900; www.cityscapephoenix.com), a part of downtown Phoenix that will host parties throughout the week.
You also won't want to miss the Grand Canyon Experience, which opens on January 28 and is set to be the largest attraction at Super Bowl Central. This unique rock-climbing wall reaches 30 feet high and has a waterfall flowing down the center of it. That's not the only opportunity to stay active in Arizona, though. On Saturday, January 31, you can participate in the football-themed Valor & Victors 5K (www.nflalumni5k.org) in Scottsdale, or go mountain biking or hiking along one of the trails in the area, such as those at Camelback Mountain (4925 E. McDonald Dr.; 602-261-8318; www.phoenix.gov) or the Phoenix Mountain Preserve (1431 E. Dunlap Ave.; 602-943-2656; www.phoenix.gov). There are plenty of places to get in a round of golf too, wth a number of popular courses in the area, like Troon North (10320 E Dynamite Blvd., Scottsdale; 480-585-7700; www.troonnorthgolf.com), theBoulders (34631 N. Tom Darlington Drive, Carefree; 480-488-9009; www.theboulders.com) and the Biltmore (2400 E. Missouri Ave.; 602-955-6600; www.arizonabiltmore.com).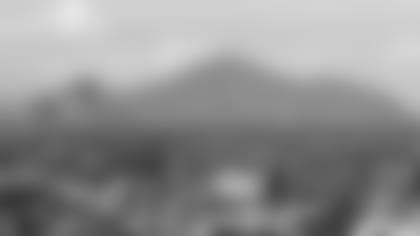 If you'd like to explore Phoenix's vibrant art scene, just take a stroll along 16th Street and Roosevelt Row, both of which are home to enormous, colorful murals. You can kill two birds with one stone and stop in to Barrio Café (details above) while on 16th Street. You can also soak up some Native American culture at the Arizona Indian Festival, taking place at the Scottsdale Center for the Performing Arts (7380 E. Second St., Scottsdale; 480-499-8587; www.arizonaindiantourism.org) from January 29 to 31. This free festival is perfect for people of all ages and will include traditional music, dance and artist demos.
MEET FELLOW FANS
The New England Patriots Fan Club of Arizona has organized a family-friendly party on Saturday, January 31. The Big Game Pep Rally will take place from noon to 10 p.m. at Toso's Sports Bar & Grill (2401 W. Union Hills Drive; www.nepfca.com). The event, which benefits the New England Patriots Charitable Foundation, will include food and drink, a silent auction, entertainment, bounce houses, games and some special guests. If you're not traveling to Arizona but still want to get together with Patriots fans, check our Fan Club Registry to find a group in your area.
Photographs courtesy of Visit Phoenix.