Among the few positions with a set starter heading into training camp is fullback, where free agent pickup Marc Edwards is expected to handle the job. When Edwards signed on March 19, the Patriots acknowledged that he would be the starter.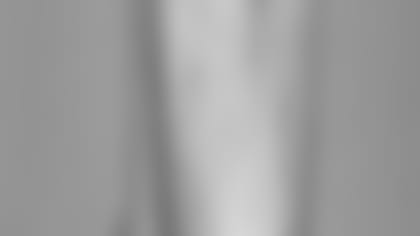 ]()
            Edwards came to New England from Cleveland, where he spent the last two seasons. He knew immediately that the Patriots had interest in him because offensive coordinator Charlie Weis contacted him the day free agency began, paving the way for Edwards to come on board quickly.  

In 1999, Edwards started 14 games and set a career-high with 27 catches. Last year he started nine games, but as the Browns changed their offense, he was phased out of the scheme. He still played in every game and managed to grab 16 passes. For the third consecutive season he score two receiving touchdowns.
The Patriots feel Edwards fits well into their offensive plans. He has caught 65 passes over the last three seasons and also is a solid blocker. Edwards also is the only member of the backfield who the team has no concerns about durability. In four seasons he has never missed a game.
Larry Bowie and Jeff Paulk are the other fullbacks on the roster, though Patrick Pass also is working at the spot. Like fellow Georgia Bulldog alum Robert Edwards, Bowie is hoping to come back after an extended period away from football. He missed most of 1998 and 1999 and all of 2000 because of problems stemming from a broken leg first suffered in Week 5 of 1998. He broke his leg again the following year and has been out of action since.
At 6-0 and 250 pounds, Bowie is the biggest back on the team. His injuries came as he was establishing himself as a solid starter for Washington. In 1997 he had 28 carries for 100 yards and 34 receptions for 388 yards while starting 13-of-15 games. All of those numbers were career highs, and he opened the 1998 season starting four of the first five games before his injury problems began.
Paulk was signed by New England late in 2000 and managed to get in one game, but he suffered a knee injury early in the Week 17 loss to the Dolphins and did not return. He also played in one game for Atlanta in 1999, but Paulk is a largely untested and inexperienced player.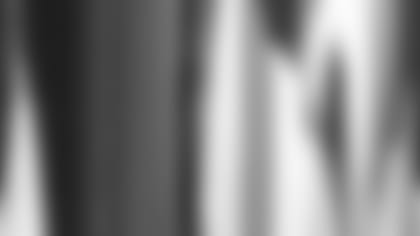 ]()
            Pass could have a major impact on who goes and stays behind Edwards. The second-year player worked extensively at fullback during mini-camp. At 5-10 and 215 pounds, Pass is the smallest in the group, but he certainly has the athleticism to be on the field.  

If Pass can show consistency, he should be able to earn a role somewhere on the team. He has shown flashes of talent and even started a game at running back in his rookie season. The team also has tried to find a spot for him, working him at running back, wide receiver and now fullback.
In the past few years, New England has broken camp with three players listed as fullbacks in Tony Carter, Chris Floyd and Harold Shaw. However, Shaw was almost exclusively a special teams player. The Patriots released Floyd last Nov. 28, leaving Carter as the only true fullback until Paulk was brought up from the practice squad on Dec. 20 for the season finale.
Edwards appears to be the only lock at this point. It is highly unlikely that Bowie, Paulk and Pass all make the team. If Pass can handle the work at fullback, his versatility would seem to give him an edge as a tailback/fullback/special teams player. It is not clear whether Bowie and Paulk have a definite roster spot to battle for. Both will probably have to show a penchant for special teams play in order to earn a position. Either or both also could be victims of a numbers game, as depth at other positions will play a factor in how many fullbacks can be kept.