One of the most intriguing and closely watched positions come training camp will be running back, where New England will have two former 1,000-yard rushers and as many as four guys figuring in the battle for a starting job.
]()
            The current frontrunner for the lead role is second-year back J.R. Redmond, the team's third-round pick last season. Redmond took the majority of the reps with the first unit during the recent mini-camp, and Bill Belichick named him among the players who have improved the most this offseason.  

If a full offseason of conditioning and workouts helps Redmond stay healthy and strong during the season, there is no reason to think he can't be a full-time back. He ran for just 406 yards in his rookie campaign, but he showed signs of being a solid runner as the season progressed. Through Week Seven he had just 64 rushing yards and had been held out of two games, but things picked up in Week Eight at Indianapolis when he gained 97 yards on 22 attempts, good for an average of 4.4 yards per carry.
The main problem for Redmond is that he never made it through a whole game as the featured back. Much of that may be attributed to a groin injury stemming from his college career that took a while to heal. A brief training camp holdout also put him behind the learning curve, but he is said to be much further along this offseason.
Antowain Smith could be the next best bet for the starting role. The free agent from Buffalo signed a one-year deal on the final day of mini-camp, and while he did work with the rest of the team, it will take a little time to determine where he is. Smith is looking to resurrect a once-promising career that saw him get picked in the first round of the 1997 drafted and gain 1,964 rushing yards in his first two seasons, including 1,124 in 1998. His production has tailed off over the last two years because of injuries and conflict with the Bills coaching staff, both of which factored in him losing his starting job three games into last season.
At 6-2 and 228 pounds he gives New England its biggest running back, and Smith believes he can be an effective inside runner. Even as his playing time dropped, Smith showed he could get into the end zone. His four rushing touchdowns last season would have tied him for the team lead in New England, even though he carried the ball just 101 times. In four seasons Smith has 26 rushing touchdowns, nine more than the rest of the Patriots roster combined.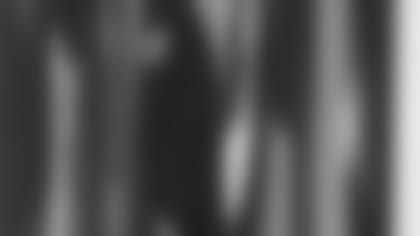 ]()
            Robert Edwards, the second former 1,000-yard rusher on the roster, will be the story of training camp when veterans report July 26. Coaches, media and fans alike will be monitoring his every move as he attempts a comeback of near miraculous proportions from a knee injury that nearly cost him his leg two years ago. At the moment he is doing everything the rest of the running backs are doing.  

The biggest test will come when Edwards faces full contact for the first time. There are mental obstacles he must overcome quickly in training camp, but he believes he will be fine. While he said the coaches want him to wear a protective knee brace in camp, Edwards said he has no intention of wearing one once the season roles around.
Belichick and the coaching staff will also have mental obstacles to overcome as well. While Edwards' comeback is amazing, he'll only have a short time to prove that he can physically withstand the rigors a back faces. Even if all goes well, it's hard to imagine the coaching staff depending on a man who has been away from the game for two whole seasons. If Edwards makes the team, it may well come at the expense of another position, as the team also will likely have to safeguard against his leg not holding up.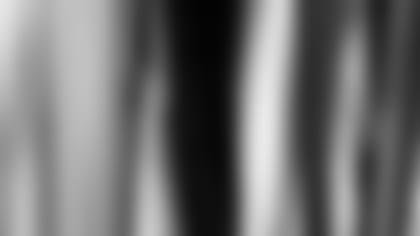 ]()
            The fourth back who could factor in the starting battle is Kevin Faulk, though it is unlikely he would be the back of choice for Belichick. Faulk has shown two things thus far in his career: He is a versatile player who can make plays running, receiving and returning the ball, but he also is prone to fumbling.  

There is no question that Faulk brings versatility that can be an asset to the offense. Last year he led the team in rushing (570 yards), was third in receptions (51) and receiving yards (465) and he also has averaged 22.8 yards on 77 career kick returns.
However, fumbling problems dogged him. After starting the first seven games of the season, he started just two the rest of the way as the team tried to get Redmond in more frequently. Even in the nine games he started, Faulk had 20 or more carries just three times. Redmond matched that number in just four starts. One of Redmond's 20-touch games came against Buffalo in Week Nine, a game that Faulk actually started.
The most likely role for Faulk would be as a third-down back and return man. However, wide receivers Curtis Jackson and free agent pickup David Patten will also challenge his return duties. Jackson actually handled kickoffs over the final four games of the season, and Patten has proven to be a dependable return man during his time with both the New York Giants and Cleveland Browns.
The other running backs on the roster are second-year man Patrick Pass and undrafted rookie Walter Williams. Pass will be working more at fullback, but does provide enough versatility that he could create a role for himself. Williams is a longshot for the team after having to sit out his last season at Grambling because of eligibility issues. He played both running back and wide receiver in college and opened some eyes with his soft hands during mini-camp. He has enough raw talent to at least earn consideration for the practice squad, if not more.