Wide receiver could be the area the Patriots worked hardest to improve this offseason, and yet it also may be the spot with the biggest unanswered questions heading into training camp.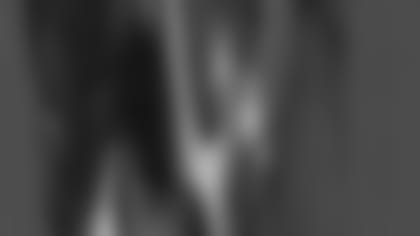 ]()
            The yet-to-be-determined future of Terry Glenn with New England will have a great affect on both the receiving corps and the entire team. Offseason acquisitions have positioned the Patriots to have a very good group of receivers with Glenn on board, and a decent but unspectacular contingent without him.  

Glenn and Troy Brown were the only consistent and dependable receivers on the field for New England last season. Brown was solid in his first season as a starter, ranking ninth in the conference with his team leading 83 catches and 11th with 944 receiving yards.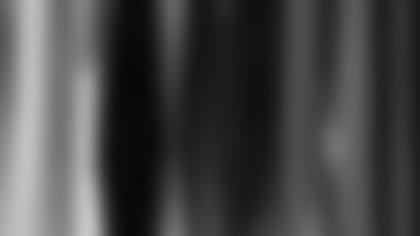 ]()
            Even with the starting role, Brown's play did not drop in the other areas that have made him so valuable through the years. He was third in the AFC with 27 third down receptions, and his 504 punt return yards were third best in the league. Brown had a catch in every game and topped the 100-yard mark three times.  

Glenn had his best season since his incredible rookie season in 1996. With 79 catches, 963 yards and six touchdowns, he was the most dangerous weapon on offense. More importantly he started every game for the first time in his career.
If Glenn's personal issues are resolved and his status on the team remains unchanged, both he and Brown figured to benefit from the arrival of Charles Johnson. Johnson is a legitimate starting receiver who has filled that role since being a first-round draft pick for Pittsburgh in 1994, and at 6-0 and 200 pounds he is a bigger receiver than Glenn or Brown.
]()
            He played well for Philadelphia the last two seasons, but Johnson is probably better suited as a No. 2 receiver, which he would be with Glenn on the roster. With the Eagles he was the top guy in an offense with little firepower last season, but he still had 56 catches, 642 yards and seven touchdowns. In two of the last three seasons he scored seven receiving touchdowns, while Glenn led New England with six last year.  

Behind the top three receivers are a group of four veterans from which New England should be able to get some production. Torrance Small who started along with Johnson in Philadelphia for the last two years, is a very consistent player who is better suited as a third or fourth option. Since 1994 he had at least 32 catches each year, and he topped 40 catches in four of the last seven seasons. In that time the 6-3, 210 pound target also scored 27 touchdowns, which is 15 more than Brown and six more than Glenn have posted in their respective careers.
Also in the same group with Small are veterans Bert Emanuel, David Patten and Tony Simmons.
Emanuel had his best seasons while with the Atlanta Falcons from 1994-97. Over that four-year stretch he had 260 catches and 24 touchdowns. For his career he has 330 catches and 28 touchdowns in 95 games. Emanuel averages 14 yards per catch, which may help stretch defenses, something the Patriots didn't do much of last year. However, he also finds himself trying to recapture that form after his last three seasons combined saw him catch 70 passes, including a career-low seven in Miami last season.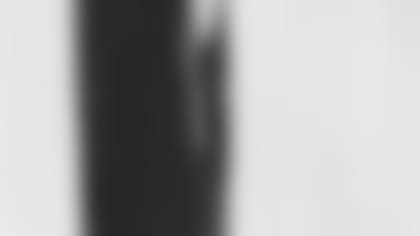 ]()
            Patten is a sleeper prospect. A four-year veteran who saw his first significant time at receiver last season, he had career-highs of 38 catches and 546 yards for a Cleveland team that lost its quarterback for much of the year. Helping Patten's cause is his talent as a kick returner, where he averages 20.7 yards in 106 career returns, including one for a touchdown.  

Simmons has to show that his summer in NFL Europe has changed him as a player. He put up big numbers with the Barcelona Dragons and feels far more confident in his abilities. Now he'll have a short time in training camp to convince the coaching staff that he has the talent that made him a second round pick in 1998. He has the physical tools to be a starting caliber player, but he has to consistently display that talent on the field.
The final tier of receivers includes three guys who were on the roster last season but who are going to have to show major improvement to make the team again. Curtis Jackson showed flashes at the end of last season as a kick returner. Shockmain Davis played in 12 games and actually started at Detroit, but his total of two catches was not exactly awe-inspiring. At 6-0 and 205 pounds he has decent size, but his development since the end of last season will go a long way in determining his future with the team.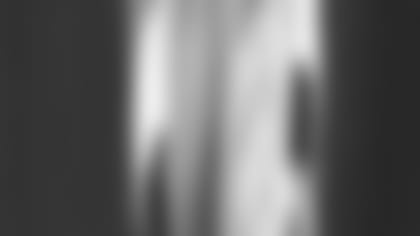 ]()
            One interesting player is second-year guy Dane Looker. The team traded for him during the 200 training camp, and because he made the roster, he cost a sixth-round pick. He played well in the preseason games, but he was never on the 45-man game day roster.  

Ronney Daniels was picked up as a rookie free agent out of Auburn. The 6-1, 210 pound receiver had a great first college season, but tailed off in 2000. His best bet is the practice squad, but he has talent and his three years of experience in professional baseball will help him in terms of mental preparation and maturity.
With 11 wide receivers on the roster, about half of these guys probably won't be with the team when the season begins. There are also two players at other positions, rookie running back Walter Williams and second-year cornerback Sean Morey, who have experience at the spot. Both will focus on other positions, but could be included among the receivers in a pinch.