Over the last three months of the season no team has been more consistent than the New England Patriots. Offensively, things have been clicking thanks to improvement along the offensive line, the resurgence of Rob Gronkowski and the continued excellence of Tom Brady. Added all together and the Patriots offense is tops in the league in scoring.
On the flip side, the defense has been just as impressive. The new-look unit is among the top 10 in points allowed and is shutting down the run and causing opposing receivers to re-think their plans when crossing the middle. Darrelle Revis and Brandon Browner are locking up the corners while Vince Wilfork, Jamie Collins and Dont'a Hightower are keeping opposing running backs in check.
The result has been a 12-3 record and the No. 1 overall seed in the AFC, and not surprisingly the balance on offense and defense is a big reason for that. However, it's not enough to simply say both sides have performed well. Team PFW needs to argue about which is better.
So this week our Samsonite Make Your Case question is: Which side are you most confident in heading to the playoffs, offense or defense?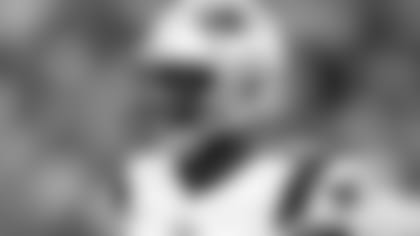 For years the Patriots have been strong enough on offense to win a title but haven't been able to because of the defense. That's all changed now.
The defense is playing at a consistently high level every week, shutting down the run and making life difficult on opposing quarterbacks looking for receivers. The Patriots don't allow many points and they've morphed into a play-making unit that is at its best when the situation is most important.
In the past the Patriots relied on creating turnovers. They no longer need to do that because the defense now forces punts and changes games while waiting for the offense to kick it in gear.
At this point, I'm more confident in the defense continuing its strong play in the playoffs.
--AH PFW's Paul Perillo says ...
Offense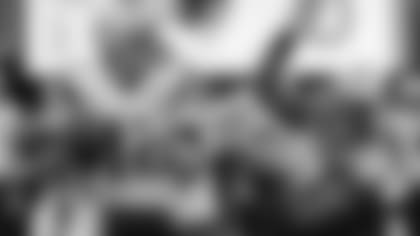 It's funny how quickly people forget how good this offense can be – especially when Tom Brady and Rob Gronkowski are at their best. The Patriots have scored more points than anyone in football and as long as Gronkowski is healthy no one has an answer for the league's biggest mismatch.
Brady has been through these battles countless times and his ability to deliver in the clutch is unquestioned. He's already won three titles and now that he has some support a fourth may soon be in the works. The Patriots have some balance with LeGarrette Blount and Jonas Gray, as well as versatile weapons like Brandon LaFell, Julian Edelman and Shane Vereen. The offensive line has improved greatly and since then Brady has been nearly unbeatable.
Heading into the playoffs I'll go with the known commodity that is the offense, which has spent the past decade-plus dominating, rather than the last few months.
--PP
Now it's your turn to cast a vote in this week's Samsonite Make Your Case poll
http://polldaddy.com/poll/8546131/