Troy Brown is the latest member of the Hall at Patriot Place presented by Raytheon and few if anyone could argue that he deserves his place in team immortality. He is the first member of the Super Bowl teams to be eligible for induction, and in the coming years there will be many more joining him.
That got us thinking, with so many memorable stars to choose from, which individual player stands out. Obviously it's unfair to include Tom Brady in such a discussion, and Bill Belichick's brilliance in putting it all together also would make him a rather easy choice – so we eliminated him as well.
That still leaves plenty of options. Brown did it all for the team, playing offense, defense and special teams while always seeming to come up with the big plays at just the right time. Tedy Bruschi was and remains a fan favorite – and his big plays certainly weren't in short demand either. Adam Vinatieri's clutch kicks, Willie McGinest's big-time playoff performances, Ty Law's propensity for shutting down even the most potent passing games and Mike Vrabel's all-around consistency – both at linebacker and tight end – is tough to ignore.
So we decided to make our picks and state our case to the following question: Which Patriot (other than Belichick or Brady) do you most associate with the championship era?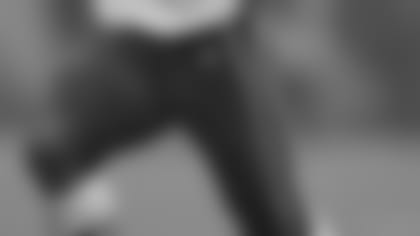 The man of the hour – Troy Brown – is also the man I most closely link to the three Super Bowls in four seasons for the Patriots. Brown did it all during his career as the perfect Patriot. Back in 2001 not only was he the 100-catch leader of the Patriots passing attack, he was also the guy with the timely plays on special teams. His punt return against the Steelers was the stuff of NFL Films legend. He also had the huge, heady toss to Antwan Harris in that game on the blocked field goal. As the Patriots would evolve in the 2000s, so would Brown. He remained a key, proven part of the passing attack under Brady. But he also moonlighted as a cornerback on the 2004 title team, including notching three interceptions during the regular season. Few people have the mental and physical capacities to be pressed into duty as a three-way player in the NFL, but Brown did it at a championship level.
Off the field Brown was the perfect case of leading by example. He worked hard, did his job and blazed a path that so many would almost unwittingly follow. He walked and talked the company line as a trusted veteran presence. There may have been better athletes or more gifted vocal leaders, but there was never a more perfect total package of what a Patriots player should be than Troy Brown.
From the practice squad to the Hall at Patriot Place present by Raytheon, Brown saw and did it all in a New England uniform. He's what franchise legends are all about.
-AH PFW's Paul Perillo says ...
Adam Vinatieri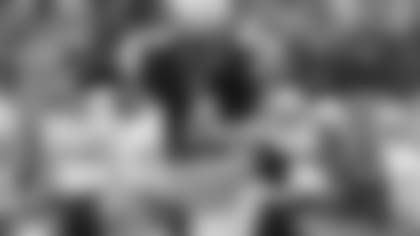 This was a very difficult choice for me. Basically it came down to Vinatieri and Ty Law, but I really don't think I could have made a wrong choice with any of the possibilities. But if I'm forced to single out just one, it's hard for me to ignore the indelible images of Vinatieri's huge kicks. Vinatieri's field goals were so clutch and vital that choosing his most significant kick could spawn a serious argument on its own.
Whether you feel the 45-yard line drive in the snow against Oakland that tied the game was his best, or the 48-yarder to win the Super Bowl a few weeks later topped it, it's hard to escape the magnitude of Vinatieri's accomplishments. He added another last-second kick to win the second Super Bowl and he provided the margin of victory in the third one as well. In between he made countless other field goals that were the difference between winning and losing, and did so countless times in adverse weather conditions.
Law was immense in his own right with his pick-six against the Rams and out and out thievery of Peyton Manning in the 2003 AFC title game, but the lasting memory of those three titles for me is No. 4 in blue leaping in the air and pumping his fist after making yet another pressure-packed kick.
*-PP
*
Now it's the fans turn to cast their vote in this week's Samsonite Make Your Case poll question
http://polldaddy.com/poll/6535346/