Miami Dolphins (2016 Record: 10-5)
2016 Matchups:
Patriots vs. Miami Dolphins | Sept. 18, 2016 1:00 P.M.
Patriots at Miami Dolphins | Jan. 1, 2017 1:00 P.M.
CURRENT TEAM STATUS:
UPDATED 12/27/2016 (Erik Scalavino)
Miami enters the Week 17 rematch with a playoff berth in hand for the first time since the Dolphins won the AFC East in 2008. However, they do so without their starting quarterback, Ryan Tannehill, who suffered a left knee injury three weeks ago against the Arizona Cardinals. Tannehill was originally thought to be lost for the remainder of the regular season and playoffs, but it now appears that he sustained a serious sprain that will not require surgery. It's doubtful he'll play against the Patriots in Week 17, but could return to action in the playoffs.
UPDATED 09/14/2016 (Erik Scalavino)
The Dolphins nearly pulled off a rare upset in Seattle in Week 1. Now, though, after the heartbreaking, last-minute loss to the Seahawks, Miami hits the road again to visit its AFC East foes in New England. The Dolphins are hoping to avoid getting off to yet another slow start to a season and secure their first win under first-year head coach Adam Gase.
Not much could have gone worse for Miami in 2015. The Dolphins season began with great expectations, with some observers speculating that Miami could challenge New England for the AFC East title.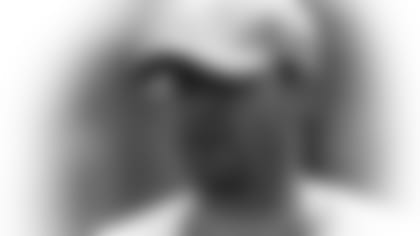 Reality soon set in when the 'Phins started off 1-3. Before the season was over, Miami parted ways with its general manager, head coach, offensive coordinator and defensive coordinator. Not surprisingly, the club finished below .500 yet again (6-10) and never came close to living up to its preseason hype.
Hoping to resurrect the once-proud franchise is the tandem of Gase and GM Chris Grier, along with an entirely new coaching staff. The new administration wasted little time trying to put its own stamp on the Dolphins organization, signing 10 veteran free agents from other clubs, while retaining only half that number of its own free agents and letting seven others walk.
After initially placing their transition tag on DE Olivier Vernon, the Dolphins had second thoughts and rescinded the tag. Vernon then inked a mega-deal with the New York Giants. Miami then counterpunched by inking former Texans and Bills DE Mario Williams to a two-year pact worth $17 million – by far the most noteworthy Miami move this offseason. He joins the previous season's high-profile acquisition on the Miami D-line, Ndamukong Suh, who had a disappointing 2015 campaign.
Second-round draft choice Xavien Howard started the opener at Seattle at right cornerback, opposite veteran Byron Maxwell, despite beginning training camp on PUP (arthroscopic knee surgery). Howard tied for second in team tackles versus the Seahawks with 11 total (6 solo).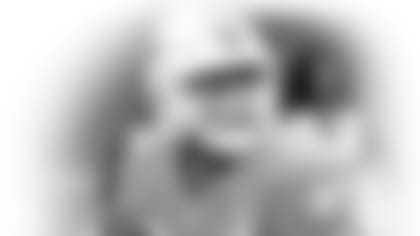 On the other side of the ball, the Dolphins made news during the offseason when it was reported by various media that newly retired QB and Super Bowl 50 winner Peyton Manning was in town to tutor Miami QB Ryan Tannehill. Manning has considerable knowledge of Gase's system and philosophy from when Gase served as Manning's offensive coordinator in Denver. The Manning-Tannehill meeting came at a time when NFL coaches aren't allowed to meet directly with players.
"It was really cool," Tannehill told the Miami Herald. "A guy that had his career, the living legend he is, coming off a Super Bowl-winning season – just to be able to sit and pick his brain about things he's done in this offense and football things in general: snap counts, things you like, the way you want guys to run routes, little details about the game."
Miami might need more than Manning to tutor Tannehill to improve upon the league's 19th worst passing offense and 26th ranked offense overall. The Dolphins fell in the bottom half of the six major statistical categories (total offense, passing offense, rushing offense, total defense, passing defense, rushing defense) in 2015.
Against Seattle, Tannehill was sacked five times, which contributed to his pedestrian statistical performance (16-for-29, 186 yards, 0 TDs). Perhaps the mid-July addition of RB Arian Foster, who's coming off an Achilles injury, can provide Tannehill a boost in the backfield. However, against the Seahawks, while Foster was Miami's leading rusher, he tallied just 38 yards on 13 carries.
KEY PERSONNEL MOVES:
Free agents signed: 
DE Mario Williams (Buf.)
T Jermon Bushrod (CHI.), 
G Kraig Urbik (BUF.)
WR Griff Whalen (IND.)
DE Andre Branch (JAX.)
Free agents lost:
DE Olivier Vernon (N.Y.G.)
RB Lamar Miller (HOU.)
DE Derrick Shelby (ATL.)
WR Rishard Matthews (TEN.)
CB Brent Grimes (T.B.).
Draft class:
T Laremy Tunsil(1st)
DB Xavien Howard (2nd)
RB Kenyan Drake (3rd)
WRLeonte Carroo (3rd)
WR Jakeem Grant (6th)
DB Jordan Lucas (6th)
QB Brandon Doughty (7th)
TE Duarte Thomas(7th)
KEY INJURIES:
C Mike Pouncey placed on injured reserve in December with a nagging hip injury.
QB Ryan Tannehilldealing with left knee injury as detailed above.
TEAM LINKS: