New England-allocated players had a strong weekend in NFL Europe action, with five Patriots helping their teams to victories and a sixth winning Player of the Week honors.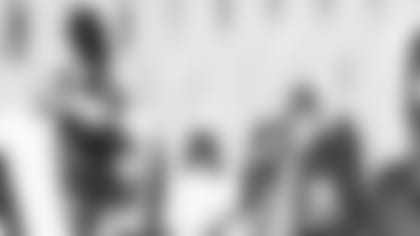 ]()
            Wide receiver Tony Simmons continued to torch opposing defensive backs, this time killing the Amsterdam secondary with three catches for 120 yards. Simmons also scored the first two touchdowns of the game to lead the Dragons to their fourth straight victory, a 31-14 win over Amsterdam. First-place Barcelona is the only undefeated team (4-0) and the Dragons are two games ahead of the rest of the league.  

For the season, Simmons has 17 catches for 297 yards, both good for second best on the team. Trevor Insley, allocated by Indianapolis, leads Barcelona with 30 catches and 306 receiving yards. Simmons now has five touchdowns, which is tops in the league, and he is averaging a robust 17.5 yards per reception.
Barcelona teammate Sean Morey also contributed from his cornerback spot. Morey recorded four tackles, including his first sack of the year, a 5-yard stop of Spergon Wynn.
With the Dragons up 21-14 in the third quarter, Morey made a big stop on Amsterdam wide receiver Chris Coleman. On a third-and-6 play, Coleman caught a pass, but Morey tackled him 1 yard short of the first down, forcing a punt. Barcelona scored a touchdown on its next possession to go up 28-14 and put the game away.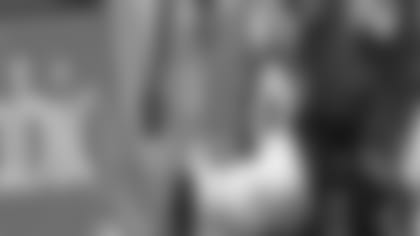 ]()
            While the Dragons continued to roll, Michael Bishop and the Frankfurt Galaxy finally got in the win column with a 27-17 victory over the Scottish Claymores.  

Bishop had a strong first half to get the Galaxy out to a 20-3 lead on the strength of two touchdown passes. Despite a pair of second-half interceptions, Bishop held on for his first professional win.
For the game, Bishop was 9-of-23 (39.1 percent) for 202 yards, three touchdowns and two interceptions. He also was sacked three times for 21 yards and had three carries for 12 yards. Among the six starting quarterbacks, Bishop is tied for first in touchdown passes (8), second in quarterback rating (89.9), fourth in passing yards (759) and last in completion percentage (47.9%).
Also on offense was left tackle Josh Rawlings. He and the rest of the line paved the way for a Frankfurt rushing attack that ran 38 times for 171 yards, good for 4.5 yards per carry.
Safety Tony George helped on defense with four tackles, including his team-high third sack. It was the third straight game with a sack for George, who is tied for sixth in the league. His 16 tackles are fourth best on the team.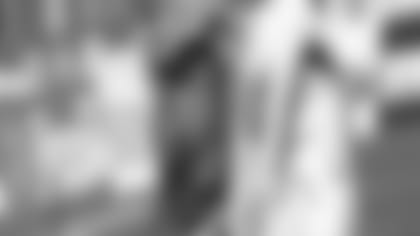 ]()
            Punter Brad Costello won the Special Teams Player of the Week award for the Scottish Claymores. Costello had six punts for 259 yards, a 43.2-yard average. His overall average of 40.6 yards per punt is second in the league.  

Costello leads the league with 1,014 punting yards, a 36.7-yard net average and 11 punts inside the 20. He also leads the league with 25 punts and has the season's longest punt of 64 yards