Musings, observations and the occasional insight as we digest an intriguing and weather-affected Week 1 in the NFL....
* I surmised it throughout their hopeful and undefeated 5-0 preseason, but now Week 1 has only served to re-enforce it: The Ravens are for real. After several years of offensive malaise, Baltimore is back to being a slam-dunk AFC playoff contender.
With some high-profile jobs on the line, there's an unprecedented sense of urgency in Ravens-world this season. And it looked it on Sunday. John Harbaugh's team was the first club to report to training camp this year, nearly two months ago, and it clearly made good use of that extra time, appearing as ready as anyone in the league to open the season with a sense of momentum.
Despite playing in rainy and difficult weather, Baltimore dominating visiting Buffalo 47-3, in a game that somehow wasn't as close as the score indicates. The Ravens dominated the Bills in every facet, and showed they mean business in their attempt to end a three-year playoff drought.
The best news for the Ravens, who were so vertically challenged in the passing game last season? Quarterback Joe Flacco is locked in and driven once again, throwing touchdown passes to all three of his new veteran receivers: John Brown, Michael Crabtree and Willie Snead. Flacco threw the ball with precision and confidence (25 of 34 for 236 yards with three touchdowns and no picks) and by the time he gave way to rookie Lamar Jackson late in the third quarter, Baltimore led 40-0 and looked as if it were playing in perfect conditions.
* As for the embarrassed Bills, rest assured they won't be in the position of needing a Ravens Week 17 collapse to squeak into the playoffs this year. Buffalo will be long eliminated from the postseason race by then, maybe by Halloween at this rate. The Bills yanked starting quarterback Nathan Peterman in the second half and inserted Josh Allen, the draft's No. 7 overall pick, but if they have any common sense they won't thrust their prized rookie into this no-win situation just yet.
Why ruin Allen behind a shaky offensive line in situations where his confidence and his body can absorb an endless series of hits? Buffalo's offense was brutal against a very good Ravens defense. The Bills' seven first-half possessions yielded no first downs, let alone points. And you get the feeling there's more where Sunday's humiliation came from as this 2018 season unfolds in Western New York.
* Weirdest game of the day was easily that 21-21 tie the Browns and Steelers in sloppy, wind-swept Cleveland conditions. The game felt like we were watching the new and improved Browns, with occasional appearances made by the old, self-defeating Browns of recent 1-31 vintage.
Cleveland's defense forced Pittsburgh into a whopping six turnovers, and yet, in a mind-boggling twist, didn't win. The Browns showed great resiliency in overcoming a 14-point fourth-quarter deficit to force overtime — the Steelers have never coughed up that big a lead in the fourth quarter of a loss in their history — but Cleveland still walked away feeling it should have won the game after forcing that sixth Steelers turnover late in overtime.
First, a crucial and needless Myles Garrett block in the back on the interception return cost the Browns valuable field position, and then with what time it had remaining, Cleveland did nothing to improve its situation and give kicker Zane Gonzalez an easier field goal attempt than a 43-yarder on a wet field. The Steelers' T.J. Watt blocked the kick and the Browns failed to win their 18th straight game dating from Week 16 of 2016.
Cleveland didn't lose, so that's progress of sorts. But I don't think Sunday's split decision exactly qualifies as the beginning of what Browns coach Hue Jackson predicted would be "the greatest turnaround in sports history.'' There were bright spots to build on for Cleveland though. Garrett, my pick for this season's NFL Defensive Player of the Year, had two sacks and two forced fumbles, besides a couple key penalties. And rookie No. 4 overall pick Denzel Ward intercepted Ben Roethlisberger twice.
* The Steelers missed their own field goal in overtime — Chris Boswell from 42 yards — and probably should have lost given the half-dozen turnovers, including four picks by Roethlisberger. But they can also lament allowing the Browns back into the game in the fourth quarter, with a crucial mistake coming on a fumble by second-year running James Connor.
Until then, Connor had been the Steelers' star of the day and their savior, given that he was starting in place of holdout All-Pro running back, Le'Veon Bell. Connor finished with 135 yards and two touchdowns on 31 punishing carries, and his emergence ensures that Pittsburgh won't enter Week 2 desperate to get Bell back into the fold.
You could tell how much Connor's teammates are rooting for his success, just from watching how they responded to his touchdowns. Whenever he does report, how Bell will be received by some teammates who criticized him last week in light of his ongoing holdout is a topic that bears further scrutiny.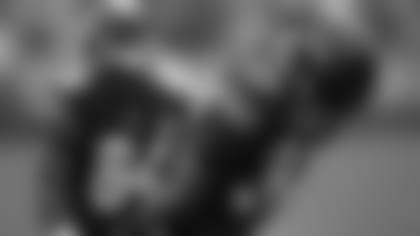 * I really, really detest the new rule that says a defender can't land with his body weight on top of a quarterback. It's just ridiculous to think defenders can't even do that any more and have to able to pull up at the last possible instant and somehow hit a passer without fully following through.
In the Browns-Steelers tie, the Myles Garrett penalty when he landed on Roethlisberger might have been technically correct by the new rule, but it's just an unreasonable addition to the new player safety initiatives. It's a very subjective call and will be bound to cause plenty of little firestorms this season.
* I didn't hear the entire Browns-Steelers game by any means, but from what I did catch, I thought ex-Cardinals head coach Bruce Arians had a strong debut as a color analyst for CBS, as part of a three-man booth along with Trent Green and Greg Gumbel.
Other than the annoying habit of Green calling Arians "Coach'' every chance he got, it seemed like a solid first effort for that new crew. And I didn't even once hear Arians drop a curse word into his commentary, making it even more "colorful,'' as many had feared — including him.
* Though it got close at the very end when it was 27-20, it never once felt like New England was in jeopardy of losing at home to Houston, and the story was very different when the Texans visited Gillette Stadium in Week 3 last season.
The most obvious reason was the shaky showing by Texans quarterback Deshaun Watson, who started the game by going 4 of 12 for 49 yards, with a first-play lost fumble and a second-quarter interception in the end zone by Stephon Gilmore.
While everyone has been fixated on when Eagles quarterback Carson Wentz will be able to recover from his 2017 season-ending ACL surgery, maybe we didn't spend enough time and energy wondering if Watson would this year resemble the offensive sensation he was as a rookie before hurting his knee. His recovery might be a work in progress as well, as Sunday indicated.
Watson is not working with a healthy offensive line, but still. He looked indecisive at times and his play-making skills were definitely not on full display.
* As for the Patriots, turns out they're going to be able to field a pretty good team after all. I'm sure they appreciate all the concern, though. New England got offensive contributions from just about everybody who dressed on that side of the ball, and lo and behold the Tom Brady effect even made ex-Colts draft pick Phillip Dorsett look like a weapon, with seven catches for 66 yards and a touchdown.
The Patriots kept Tom Brady clean, neutralizing Houston's talented defensive line, and on defense got after Watson on a consistent basis, with Trey Flowers and Deatrich Wise combing for three sacks. New England can win with this kind of defensive front seven effort on most weeks, and there was a lot to like from Brain Flores' defense in the first game beyond the Matt Patricia era. Houston remains winless in New England, dropping to 0-6 all-time, with or without the lettermen jackets.
* Go ahead and make Shaun Williams the poster child for the NFL's new push to make the game safer. The Bengals starting strong safety became an example of sorts, getting ejected from a game for a flagrant violation of the league's unnecessary roughness rule. According to Pro Football Talk, the league clarified that it wasn't the controversial new lowering the helmet penalty that officials called in tossing Williams in the first quarter of the Colts-Bengals game. Maybe so, but both rules have the same goal and seem almost interchangeable.
Williams at least got his money's worth, going low to deliver a crunching hit on an already sliding Colts quarterback Andrew Luck early in the Bengals' 34-23 comeback win in Indianapolis. It was an unnecessary and gratuitous hit by Williams, and frankly if it didn't warrant ejection, we'd be hard-pressed to know what kind of hit qualifies.
The officials quickly flagged Williams, but then seemed to reconvene, seemingly debating about whether to issue the ejection. I'm convinced new CBS rules analyst Gene Steratore, the former 12-year NFL referee, had it right when he said he suspects the league's officiating command center suggested to the officials in Indianapolis that Williams' hit was ejection worthy.
* It was almost a storybook win for the Colts in Andrew Luck's long-awaited comeback to the NFL. Almost. Trailing the Bengals by four points, Indianapolis was within sight of the end zone when tight end Jack Doyle fumbled in the final minute, producing a game-icing 83-yard touchdown return by Cincinnati safety Clayton Fejedelem. The third-year veteran was inserted into the game when Williams was ejected, so a big thumbs up for the Bengals' depth on defense.
Luck threw an ugly interception in the red zone early on, but after that he was money for the most part, and how well he looked is the biggest, most positive takeaway for the Colts in Week 1. He threw to nine different pass-catchers, and finished with 319 yards and two touchdowns on 39 of 53 passing, with that lone interception. Not that you want Luck throwing 53 times every week.
Kudos to the Bengals for the rally, after they were down 23-10 at one point in the second half. They got a touchdown catch from 2017 first-round pick John Ross, and 149 total yards from 2017 second-rounder Joe Mixon. But two A.J. Green fumbles were proof that the Bengals offense still has plenty of room to improve.
* If you presumed the Saints young, talented defense could only get better this season, think again. Things don't alway work that way in the NFL, and based on Week 1 it looks as if the New Orleans defense might be in for some regression this year. The visiting Bucs upset the Saints 48-40 in the Superdome, tying a franchise record for points scored in the process.
Okay, we see you, Tampa Bay. Especially you, Ryan Fitzpatrick. And for the record, Jameis who? With incumbent starting quarterback Jameis Winston suspended for three games by the league for groping an Uber driver, the Bucs went with Ryan Fitzpatrick under center and couldn't have looked better for their decision. Tampa Bay scored 31 points in the first half, and even a late Saints rally didn't ruin the Bucs' day.
We've all seen Fitzpatrick look darn good at times in his long, itinerant NFL career, but he's never played better than he did Sunday against the Saints: 21 of 28 for 417 yards, with four touchdowns, a 156.2 passer rating, plus 36 yards and a touchdown rushing.
The Bucs were bombers against the Saints shell-shocked defense, gouging New Orleans for three touchdowns of at least 36 yards, and nine explosive plays of 20 yards or longer. DeSean Jackson and Mike Evans combined for 12 receptions for 293 yards and three touchdowns. Tampa Bay totaled a staggering 529 yards and didn't give up a sack all day.
What a rude wake-up call for Sean Payton's team. I picked Atlanta to win the NFC South this year, but the Saints seem to be the consensus favorite. Maybe not quite so much after Week 1. New Orleans used to have to win shootouts like the one they played in Sunday, because its defense was so weak. There's plenty of time to tighten up, but the Bucs exposed some flaws that many didn't think the Saints defense had.
* That was about what I expected from the Vikings-49ers game in Minneapolis, a solid Vikings win that showed San Francisco's late-season mojo from 2017 is not necessarily transferrable. Kirk Cousins, I do believe, is going to be okay for Minnesota. The Vikings' new savior threw the prettiest 22-yard touchdown pass you'll ever see to Stephon Diggs in the second quarter, and wound up a workable 20 of 36 for 244 yards, with a pair of touchdowns, despite being under heavy pressure for most of the game.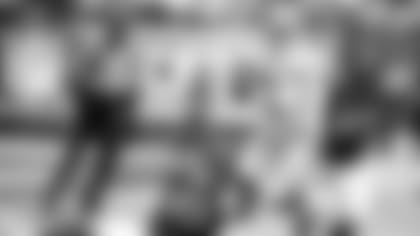 We all knew Jimmy Garoppolo's magic carpet ride had to end at some point, and Sunday was that day for San Francisco, which lost 24-16 to the Vikings, snapping Jimmy G.'s seven-game winning streak as a starter to open his career in the NFL. Garoppolo wasn't crisp, but a lot of his trouble had to do with the Vikings pass rush getting through a porous and banged up 49ers offensive line.
Garoppolo was victimized by some drops, but he had a big hand in completing less than 50 percent of his passes (15 of 33) for 261 yards, with three glaring interceptions and just one touchdown. His lone touchdown, to receiver Dante Pettis, was a thing of beauty by both players, but the 49ers never once looked in rhythm offensively and this was only the beginning of a tough first-half schedule for San Francisco.
* Take away Saquon Barkley's big-play 68-yard touchdown run and the Giants' new and improved offense didn't show me all that much against Jacksonville. The offensive line still had Eli Manning running for his life most of the game, and Odell Beckham's 11-catch, 111-yard day didn't have the impact you would think it did, without a touchdown to show for his effort.
The Jaguars did what they had to do in the 20-15 win, but losing running back Leonard Fournette to a hamstring injury in the first half took some of the luster off the victory. Jacksonville's superb defense had a huge play with Myles Jack's 32-yard fourth-quarter interception return for a touchdown (he definitely wasn't down this time), and its special teams recovered the muffed punt that sealed the Giants' doom with 45 seconds remaining.
If Fournette misses next week's AFC title game rematch with visiting New England, that could greatly aid the Patriots' chances of improving to 2-0.
* Until further notice, the Chiefs own the AFC West. Still. The two-time defending division champs went on the road Sunday and rather easily dispatched a Chargers team that had emerged as the clear-cut favorite to win the West in 2018, beating Los Angeles 38-28.
Yes, I too picked the Chargers to win the division and now I'm not sure why I fell for the same old trick. Anthony Lynn's team has a world of talent, but Kansas City owns the Chargers, having beaten them nine consecutive times, including Sunday's 38-28 outcome.
And for a week at least, Kansas City's decision to go with second-year big-armed quarterback Patrick Mahomes paid off handsomely. Mahomes was an effective 15 of 27 for 256 yards, with four touchdowns and zero turnovers. That'll work. Even if ex-Chiefs starter Alex Smith had a boffo day in his debut with Washington.
The Chiefs need help on defense, but that big-play, quick-strike offense is still very much the pace-setter in the AFC West.
* Speaking of Alex Smith, all that guy does is win games. In his debut with D.C.'s team, Smith helped Washington build a 21-0 advantage on the road in Arizona, before cruising to a comfortable 24-6 win over the underachieving Cardinals. Washington may be better than I thought, and I can't help but think that I once again have underestimated how well Smith plays the game's most pivotal position.
Smith completed 13 consecutive passes in the first half, and Washington got 96 big rushing yards from Adrian Peterson, plus 128 yards rushing-receiving yards from backup running back Chris Thompson. That's a formula that should keep Washington in the NFC East race far longer than I anticipated.
For Arizona, the opener had to be a huge letdown. Getting fourth-year running back David Johnson signed to a three-year contract extension Saturday was a win for the future, but rookie coach Steve Wilks' team looked flat in his debut, with quarterback Sam Bradford throwing for just 153 yards and an interception. Might as well get ready for the calls to start rookie Josh Rosen, because they're probably just another loss away from being heard.
* Yes, the Broncos got a good enough performance from new quarterback Case Keenum to win with on Sunday, squeaking past visiting Seattle 27-24. But the biggest headline from this game is that Denver's pass rush looked like the Broncos of 2015. Denver sacked Seattle's Russell Wilson six times, including a three-pack of quarterback drops by edge rusher extraordinaire Von Miller, who also forced two fumbles.
As for Keenum, he threw three touchdowns and the same number of interceptions, but he finished with 25 of 39 passing, for 329 yards, and that's an upgrade over what Denver has had the past two seasons at quarterback. He had 234 yards and two touchdowns in the first half. We already know who Keenum looks to in the clutch, as well, with receiver Emmanuel Sanders posting a monster game against the Seahawks, with 10 receptions for 135 yards.
The news got much worse for Seattle than just the lose. No. 1 receiver Doug Baldwin went down with a knee injury of undisclosed seriousness. That's a huge blow for the Seahawks if he misses any significant time. But Seattle picked up some of the slack in the passing game with rookie tight end Will Dissly, who caught three passes for 105 yards and a touchdown.
* So far, so good with the experiment of matching Cam Newton and Norv Turner in Carolina. The Panthers won their opener 16-8 over visiting Dallas, and Newton looked comfortable both throwing and running the ball. He gained 58 yards and scored on a four-yard touchdown on 13 carries, and threw for 161 yards on 17 completions in 26 attempts. The Panthers weren't explosive, but they were efficient, building a 16-0 lead before Dallas notched a fourth-quarter touchdown to make it a one-score game.
The win could be very costly though. The Panthers lost offensive right tackle Daryl Williams (knee) for the second time since camp opened, and tight end Greg Olsen left the game in the first half with a foot injury. Stay tuned for developments on both those fronts, because they're pivotal to Carolina's chances in the tough NFC South.
After Week 1 in that best-in-the-league division, the Bucs and Panthers are 1-0, while the Saints and Falcons — the two favorites — are 0-1.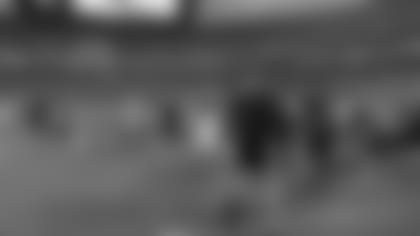 * What a gut punch of an NFL head-coaching debut for Tennessee's Mike Vrabel, the former Patriots linebacker. Not only did his team have to endure a bizarre road opener at Miami that was twice delayed by lightning, but his club also lost three key players to injuries in the 27-20 loss.
Quarterback Marcus Mariota twice left the game due to an elbow injury that seemed to greatly affect his accuracy. Left offensive tackle Taylor Lewan was sideline by a concussion, and veteran tight end Delanie Walker, one of Mariota's favorite targets, exited with a fourth-quarter foot injury that could prove to be the most serious.
The Titans season might have taken a turn for the worse almost as soon as it started, while Miami gutted out a win in a surreal on-again, off-again setting that had to be challenging. Between the Dolphins last year having their Week 1 home game postponed by Hurricane Irma — which basically wiped out their bye week — and Sunday's multiple weather delays, the advantages of playing in South Florida must seem fairly muted about now.
On a positive note for the Dolphins, quarterback Ryan Tannehill came out a winner in the first game he's appeared in since early December 2016. Tannehill threw for 230 yards, with a pair of touchdowns and a pair of interceptions, helping Miami get off on the right foot in 2018.
* I guess the Eagles' burning drive to repeat this year includes repeating their play-calling, with Philadelphia winning in part Thursday night at home against Atlanta because they executed yet another trick-play pass to quarterback Nick Foles, who at least reprised his Super Bowl heroics on that key 15-yard third-down reception that set up the Eagles' first touchdown. (Are we classifying Foles as a quarterback or receiver these days?)
The 18-12 Philly win went almost exactly as I expected it to, in that the story of the game was the Eagles' clutch defense, and didn't center on Foles and his production in relief of still-recovering starter, Carson Wentz. It's hard to know how much to credit Philadelphia's red zone defense, and how much to again cast some serious questions in the direction of the Falcons' underachieving offense, but when the pressure was on in Thursday night's season opener, the Eagles responded.
As for Atlanta, they've got the highest-paid offense in the NFL, and yet Matt Ryan, Julio Jones and the rest of the team's stars again came up small when it really mattered. Sure, blame offensive-coordinator Steve Sarkisian's red-zone play-calling if you'd like. But I'd first point the finger in the direction of Ryan and his fellow offensive cogs. From Super Bowl LI on, they have not really proven capable of finishing the job.
* Really, Randy Gregory? Again? ESPN reported that more NFL discipline could be headed Gregory's way, presumably again in connection with his well-known substance-abuse issues. Dallas has gotten just two games of action out of the 2015 second-round defensive end in the past two years, and while he'll play Sunday at Carolina, it's possible he could again be sidelined for the Cowboys after Week 1.
Directing more treatment for Gregory is a possibility rather than a suspension, ESPN reported, but a relapse by him last month apparently has again highlighted the risk Dallas took when it drafted him three years ago, amid reports that he struggled with substance abuse. Hard to imagine the tipping point on his Cowboys tenure isn't at least close to being reached with this talented but troubled player.
Ridiculously Cool Football Card of the Week
When the Rams and Raiders cap Week 1 by kicking it off in the second game of Monday night's doubleheader, it very well could mark the final home-opener ever for the Raiders in Oakland. The team is bound for Las Vegas in 2020, and with the city of Oakland threatening to file a multimillion-dollar antitrust suit against the organization in response to the relocation, the chances of the Silver and Black playing elsewhere in 2019 appear to be pretty solid.
So what better way to commemorate this potential final year in Oakland, where the team will have played 46 of its first 59 seasons, than by featuring a card of the guy they call Mr. Raider, Hall of Fame center Jim Otto? An original Raider in the AFL's first season of 1960, Otto spent all 15 of his seasons in Oakland, becoming known for his toughness (he played center with a two-bar facemask) and his reliability, playing 210 consecutive games. He reportedly had nine different knee operations during his career, and has endured 70-some operations throughout his life, with his right leg being amputated in 2007.
Otto became famous in part for his 00 jersey number, and by the end of his distinguished career looked quite a bit like the rugged character in the Raiders' logo, minus the eye patch. Elected to the Pro Football Hall of Fame in 1980, Otto is now 80 and still a rabid Raiders partisan. Here he is pictured on his 1969 Topps card, and all I can say is that is one sweet taped-up neck roll. If this is the last bittersweet go-round for the Oakland Raiders, I'm glad Otto is still around to witness it.