Musings, observations and the occasional insight as we digest a wild Week 3, which seemed to mark when this new NFL season officially stopped making sense….
* Well now, we might have to start taking the Miami Dolphins seriously. While next week's true test in Foxboro looms — where Miami hasn't won since 2008 — Adam Gase's surprising team just assured itself of remaining in sole possession of first place heading into its Week 4 showdown in New England.
Miami's 28-20 dispatching of winless Oakland on Sunday in South Florida wasn't a statement game in any way, shape or form. It was just a solid taking-care-of-business type of victory. If the Dolphins intend to be considered a contender rather than a pretender this season, this was the kind of game they had to win, against a reeling Raiders team having flown across the country and playing at 10 AM body clock time. But so often in the past two decades, the Fish couldn't manage to put away teams they should beat.
It didn't start well, with Raiders receiver Jordy Nelson running wild in the Dolphins secondary in the first quarter, and there was a 10-point Miami deficit in the second half to surmount. But the Dolphins stayed both on task and creative, and finally put the pesky Raiders away, and now they're one of two remaining undefeated teams in the AFC, and one of four overall in the NFL.
Miami needed a little bit of everything to get the W. They scored on two shovel pass touchdowns, had a strong goal line stand and an executed a key fourth-quarter end zone interception by emerging cornerback Xavien Howard (three picks in three games this season). The key play that helped put the Raiders away was a beautiful bit of razzle-dazzle, a 52-yard touchdown pass from receiver Albert Wilson to receiver Jakeem Grant mid-way through the fourth quarter. The play started with quarterback Ryan Tannehill tossing to running back Frank Gore, who pitched to Wilson on a reverse.
Very quietly, Tannehill is playing winning football and perhaps leading in the NFL's Comeback Player of the Year race after missing all of last season due an August knee injury in practice. He was an efficient 17 of 23 passing (those shovel passes help) for 289 yards and three touchdowns, without a turnover. He took just one sack and finished with a blistering 155.3 passer rating, which is almost perfect.
In three games, Tannehill has thrown for seven touchdowns, with only two interception, both in Miami's opener at home against Tennessee. More importantly, the consistent Dolphins have scored between 20 and 28 points in all their games, winning by eight points twice, and seven points once. Oh, and this just in, teams that start the season 3-0 historically have a 74 percent chance to make the playoffs, odds the Dolphins will certainly take after last season's underachieving 6-10 season prompted a partial house-cleaning of veterans deemed to be part of the problem rather than part of the solution.
One word of caution about Miami's strong start seems appropriate: The Dolphins were last 3-0 in 2013 under second-year head coach Joe Philbin, but faded and finished 8-8 and in third place in the AFC East. This team would be wise to heed that recent history and ignore their 74 percent chance of success. For a franchise that has had just one winning season in the past nine years, getting too far ahead of the story serves no one's purposes.
But so far in Miami this season, it's a success story, and not many expected that.
* Conventional wisdom says the more desperate team usually wins in the NFL in any given week, but what then do we make of the Raiders, who lost for the third straight game despite leading at halftime in each of them? These Raiders had every reason to be the most desperate team in the league in Week 3, but the same old pattern of not being able to make the plays and seal the deal came back to bite them in the loss to Miami.
Jon Gruden's return to Oakland's sideline has been no Camelot re-created. His face late in these losses belie his frustration, concern and maybe a little bit of self-doubt as to whether he still has his coaching magic or not. Put me down as a definite nope for now. Oakland self-destructs and appears headed for a season spent in last place in the AFC West, a lowly perch it has not occupied since the bad old days of 3-13 in 2014.
And Gruden can't blame it all on quarterback Derek Carr, who for the most part had a second consecutive strong game, throwing for 345 yards on 27 of 39 passing, with one touchdown and two interceptions. Still, Oakland has been outscored 37-3 in the fourth quarter this season, and the Raiders have now dropped seven games in a row dating to last season — the same length of losing streak that Gruden is on from a personal standpoint, having lost his final four games to blow a playoff berth with Tampa Bay in 2008.
* So many questions came out of Buffalo's stunning 27-6 road beatdown of Minnesota, the first time since 1995 that an underdog of 16 or more points won outright. Such as:
What must Vontae Davis have been thinking watching the Bills on Sunday? Do you think the former Buffalo cornerback thought about un-retiring at halftime this week? For that matter, how many Vikings probably felt like calling it a career after the first 30 dismal minutes of this epic egg-laying?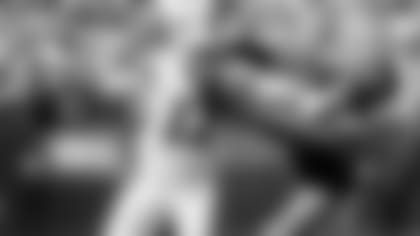 The Vikings used to have a great defense we thought. What happened to it, Mike Zimmer? Your team got trucked at home by a crippled club playing without its biggest star (running back LeSean McCoy) and starting a rookie quarterback in just his third career game. Explanations seem to be in order.
Sure, it was a trap game for the Vikings, with their huge Thursday-night trip to Los Angeles to take on the Rams staring them in the face. But at one point deep into the third quarter, Minnesota had three first downs and three turnovers, two on Kirk Cousins strip sacks. The 17 points the Vikings surrendered in the first quarter tied for the most ever in club history. How can a club with legit Super Bowl aspirations possibly play worse or look more dis-interested?
Is Josh Allen cleared to operate in the air space above a stadium like that? The Bills quarterback dove about five yards for the pylon for his first rushing touchdown, hurdled a Vikings tackler like Edwin Moses for a key first down on third and long, and later dove over from the goal line, extending the ball for a second rushing touchdown in the first half. When they say this kid seems to have his feet on the ground, I think they're speaking metaphorically.
* I'm just so over these roughing-the-passer calls. The NFL has their game officials just out there winging it now, making it up as they go. They don't want defenders landing on quarterbacks, but still no detailed explanation of how they're supposed to defy gravity to avoid doing so.
Oh, and Clay Matthews, you're not allowed to rush the passer any more. Ever. It's better this way. You don't need the aggravation.
The NFL finally gets the catch rule to make sense, and avoids a spate of lowering the helmet calls, but now it can't help itself and has to have a weekly travesty or three on the rushing-the-passer calls. Here's a hint for the league: When quarterbacks like Joe Flacco and Kirk Cousins say they were surprised to see flags on recent roughing calls, you can pretty much assume you've created an over-correction of the problem.
* We hereby take back all the nice things we wrote and said about the Jaguars' in recent weeks. There's flat, flatter than a pancake, and whatever Jacksonville was Sunday at home in that 9-6 loss to visiting and banged-up Tennessee.
A sign of maturity in a team on the ascent is how it handles success, if it can come back off a huge win the previous week and keep its level of performance reasonably high. What a comedown for the Jaguars, who knocked off powerhouse New England last week in that AFC title game rematch, but then had little or no spark left to face their wounded division nemesis, Tennessee.
The Titans swept Jacksonville last season, which was pivotal in Tennessee earning a wild-card berth and their first postseason slot since 2008. I was curious to see if Jacksonville played it proverbial Super Bowl last week against the Patriots, and sure enough, Doug Marrone's team came up small, looking as if it could not conjure up the same intensity and focus that it displayed in winning its biggest regular season game in about two decades. It's back to the drawing board a bit for the Jaguars, who became the first Florida NFL team to lose this season.
* So Tennessee is 2-1 after gutting out division wins over Houston and Jacksonville the past two weeks, despite the bad health of starting quarterback Marcus Mariota (elbow) and backup Blaine Gabbert (concussion), and now holds the tiebreaker for first place in the AFC South by virtue of its win over the Jaguars.
Not the kind of start that Mike Vrabel probably envisioned for his NFL head coaching career, but Vrabel was a gritty and resourceful player, and so far his team is mirroring those traits.
* Patrick Mahomes and the Chiefs offense is unstoppable when it's at its best, and we've seen scarcely otherwise so far this season. Kansas City jumps on opponents before they know what hit them, then tends to hold on for dear life as the Chiefs' defense struggles to reach mediocrity. But they're 3-0, and already own two road wins.
Here are my favorite Mahomes statistic after the Chiefs beat visiting San Francisco 38-27 in their home opener: The second-year quarterback has already thrown touchdowns to nine different receivers, and according to Fox Sports the league record is 13, set by Atlanta in 2016. Mahomes was almost at double digits in the first two and a half games this season, and his 13 total touchdown passes are the most scoring passes for any quarterback in the first three games of a season since the 1970 merger.
* Is the 49ers season over if quarterback Jimmy Garoppolo cruelly suffered an ACL tear late in the loss at Kansas City on Sunday? Not technically, but for all intents and purposes, yes. Without both Garoppolo and top running back Jerick McKinnon, who tore his ACL last month, San Francisco is missing its two top offensive weapons.
What a turn of ghastly events considering how the 49ers ended last season, with that hope-inspiring five-game winning streak that Garoppolo led, right before the club locked him up with a big-money long-term contract. Now San Francisco sits 1-2 in the NFC West, tied with Seattle and one game ahead of Arizona in the three-team clump behind the first-place Rams.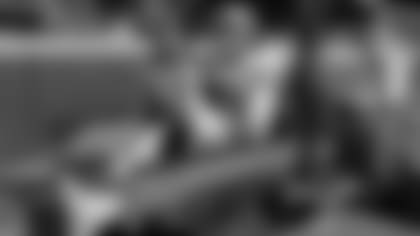 Watching the play live, a torn ACL was the first thought that popped into my mind, given Garoppolo's reaction, which sadly has become all too familiar. He took a hit on the play, but that came after his left knee buckled a bit after taking an awkward step to stay in bounds.
From Tom Brady, to Ryan Tannehill, to Carson Palmer, to Robert Griffin III, to Deshaun Watson, to Carson Wentz, the specter of a quarterback suffering an ACL tear has become almost routine in the past decade. But it's a devastating injury and generally proves to be a huge setback for the team that loses its starter.
Can C.J. Beathard play well enough to keep the 49ers' in the NFC West race? It's a long shot, but with 13 games remaining, San Francisco has no other choice but to believe it's possible.
* Hey, nobody said it was going to be easy in Philadelphia this season. The Eagles have toughed out two wins at home so far, and nobody is stooping and bowing before the defending Super Bowl champs. The Colts came into Lincoln Financial Field and pushed the Eagles all game long, with the 20-16 defeat only being sealed after a Hail Mary pass fell incomplete, following Andrew Luck being sacked on fourth down by Derek Barnett on the previous Colts possession.
But with third-year quarterback Carson Wentz back in the starting lineup, all at least felt right in the world again for the Eagles, who at 2-1 are tied for first in the NFC East. Wentz showed me enough. He moved around well, executed two long touchdown drives, one at the beginning of the game, one in the fourth quarter, and played with his usual abandon. There's some rust on his game to be sure, but that's to be expected.
He threw for 255 yards with a touchdown and an interception on 25 of 37 passing, and didn't appear to be thinking about his surgically repaired knee when he scrambled and dove for the first down marker late in the first half. That play probably gave Eagles fans cardiac arrest, but it was great to see Wentz playing his style of game again.
* So Andrew Luck's arm wasn't strong enough to throw that 60-yard end-of-game Hail Mary for the Colts, who instead inserted backup Jacoby Brissett to let it fly? Interesting. But probably a wise move by Indianapolis head coach Frank Reich, the former Eagles offensive coordinator who was making a homecoming of sorts in facing Philadelphia.
Luck's shoulder probably doesn't need that throw right now, and why not have the strong-armed Brissett take that shot? The Colts lost to drop to 1-2, but they're no pushovers this season. And what in the world has gotten into Colts defensive end Margus Hunt, who is suddenly a disruptive force on Indy's defensive line. The one-time draft bust of the Bengals had a strip sack of Wentz, recovering the ball at the Eagles 13, and he keeps showing up in the backfield. He finished with three tackles for loss against Philadelphia.
This Colts defense is one of the best and most surprising stories of the young season. They look hungry, disciplined and pretty stinking good.
* Turns out those reports of Eli Manning's demise might have been exaggerated after all. Old No. 10 played a great game at Houston, helping the Giants to their first win of the Pat Shurmur coaching era and avoiding the ignominy of an 0-3 start. The Giants at Texans was the NFL's only game that pitted two 0-2 teams, and New York won the Desperation Bowl, 27-22, in large part due to Manning's 25 of 29 passing day, for 297 yards and two touchdowns.
Shurmur said this offseason he thought Manning could be a 70 percent passer in his offense and everyone snickered. But for one game at least, Shurmur was right, with Manning at 86.2 percent against the Texans. With both receiver Odell Beckham Jr. and rookie running back Saquon Barkley contributing solid numbers, the Giants offense finally approached the balance New York was hoping for this season.
As for the Texans, this was the game I expected to see their best effort. Instead they continue to be their own worst enemy. Houston had two turnovers in New York territory, and seven penalties, including three false starts and a hold by offensive tackle Julie'n Davenport.
Wasted were three sacks by Texans defensive end J.J. Watt, who turned in his most productive game since 2015. Houston is a mess. The Texans gave up 427 yards of offense to New York, and Deshaun Watson still doesn't resemble his electrifying 2017 version. He threw another interception in the end zone, to Giants linebacker Alec Ogletree, and now has three of those soul-crushing mistakes in three games.
* Maybe no one outside of Chicago really wants to win the NFC North this season. Both the Packers and Vikings (each 1-1-1) looked rather yuck on Sunday, with Green Bay falling 31-17 at Washington in a game they never looked remotely in control of.
I expected big things from the Packers' defense this season under new coordinator Mike Pettine, but so far I was misinformed. Green Bay gave up a 120-yard rushing day and two touchdowns on 19 attempts to hot-and-cold veteran running back Adrian Peterson, and the Packers struggled to slow down quarterback Alex Smith and his connection to Washington tight ends Jordan Reed and Vernon Davis.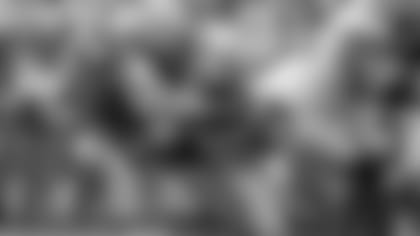 Green Bay trailed 14-0 early and even a one-legged Aaron Rodgers couldn't save the Packers this time. Rodgers took four sacks and was just a bit off on several of his passes. I don't know what to make of the Packers so far. They can look great, like in the second half of their stirring comeback against Chicago in Week 1. They can look bad, like they were for the most part on Sunday in Landover, Md., and they can look so-so, as in see last week's tie at home to Minnesota.
Same kind of goes for Washington. Is Jay Gruden's club the impressive team that won easily in Week 1 at Arizona and against Green Bay, or the outfit that got booed off its home field in falling by 12 points to the Colts last week? You really don't know about teams in September. Everyone's just struggling to put some pieces together and figure things out.
* One of the upset chances I took in my Week 3 picks column was Cincinnati to win at Carolina. So much for that hunch. The Bengals came to earth after starting 2-0, losing 31-21 to the Panthers (2-1). Four picks from Andy Dalton usually get you beat, although they weren't all his fault.
If Carolina is going to be able churn out 230 rushing yards and get two Cam Newton touchdowns on the ground, Ron Rivera's team will be a handful all season. Christian McCaffery had a breakout game in the win over the Bengals, gaining 184 yards on 28 carries, but you can't work him that much and expect him to hold up all season long. For now though, maybe new offensive coordinator Norv Turner has a pretty good handle on how to use his weapons with the Panthers after all.
* These Saints-Falcons games are almost always instant classics, and Sunday didn't disappoint, with New Orleans winning on the road in Atlanta, 43-37 in overtime. Both teams are going to be heard from this season, and with Carolina and Tampa Bay to contend with in the NFC South, has there ever been a better four-team division, at least potentially?
There wasn't much defense played by either the Falcons or Saints, and Drew Brees continues to amaze. The wily old veteran threw for 396 yards and three scores, and even rushed for a couple touchdowns, including the 7-yard scamper that helped produce overtime, and the 1-yarder that won it for 2-1 Saints. Atlanta dropped to 1-2, but how are you ever going to stop the Falcons offense if rookie receiver Calvin Ridley keeps playing like he did against New Orleans.
Ridley caught seven passes for 146 yards and three touchdowns, giving him four scores in two games, as his breakout first month in the NFL continues. With Julio Jones and Mohamed Sanu also to throw to, does any quarterback's receiving depth chart go deeper than Matt Ryan's in Atlanta?
* When the Ravens were a perennial playoff team, they almost always defended their house, making M&T Bank Stadium one of their tougher road venues in the NFL. Early on in this 2018, that trend seems to be returning, with Baltimore beating visiting Denver 27-14 to improve to 2-0 at home this season, 2-1 overall. Baltimore has beaten Buffalo and the Broncos by a combined score of 74-17 at home, while losing on the road in Cincinnati a week ago Thursday night.
The Ravens even like playing in the rain, apparently. They got another rainy game day against the Broncos, as they did against the Bills in Week 1, and thrived in the wet stuff. Quarterback Joe Flacco continues to mount a bounce-back season, throwing for 277 yards, a touchdown and no interceptions on 25 of 40 passing.
Like Baltimore, the Broncos are now 2-0 at home and 0-1 on the road. Denver did not resemble the same opportunistic club that beat Seattle and Oakland at home, being called for 13 penalties for 120 yards, and getting just 192 yards passing from Case Keenum.
* Break up the Bears, who at 2-1 are alone in first place in the NFC North for the first time since Week 16 of 2013, almost five years ago. Second-year quarterback Mitchell Trubisky continued his shaky play in a 16-14 comeback win at Arizona, but the Bears defense again came to the rescue, forcing four Cardinals turnovers to help Chicago overcome a 14-point deficit.
Trubisky's team won despite his two first-half turnovers, but it was Arizona's shaky ball-security that led Cardinals rookie head coach Steve Wilks to replace starting quarterback Sam Bradford with rookie Josh Rosen in the fourth quarter. Rosen couldn't mount a game-winning field goal drive, but he looked better than Bradford and will probably wind up being inserted into the lineup for the 0-3 Cardinals, who next week get a visit from division-rival Seattle.
With Sam Darnold already starting, and Josh Allen and Baker Mayfield breaking now playing as well, Rosen is the final of the draft's top four quarterbacks to see the field. But it now seems his opportunity is at hand as well.
* Speaking of young impressive quarterbacks who play or once played in Southern California, Jared Goff is feeling it. He dissected the Chargers on Sunday in the highly anticipated Fight for L.A. game, throwing for 354 yards and three touchdowns on 29 of 36 passing. The Rams rolled on, winning 35-23, and are the only 3-0 team in the NFC at the moment. The Bucs can match Los Angeles for that distinction by winning at home against the Steelers Monday night.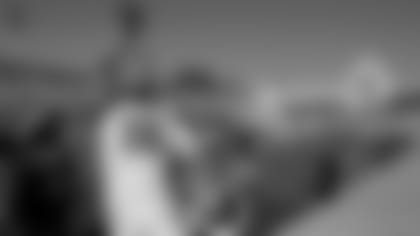 The Rams offense against Kansas City's offense would be an interesting debate about now. Los Angeles has logged 30-points or more in each of their first three games for only the third time in franchise history, according to ESPN, and the Rams are jumping on opponents early. Goff had 141 yards passing and a touchdown in the first quarter, and there's no defense in the NFC West who will be able to contain Los Angeles this season.
And to think we were all calling Goff a huge draft bust late in his rookie 2016 season, when coach Jeff Fisher and his over-matched coaching staff were in the process of ruining the franchise's prize possession.
* If you squinted real hard Sunday in Seattle, you could almost convince yourself it was 2013 all over again. With a dependable running game, an efficient Russell Wilson and a ball-hawking, big-play defense, the Seahawks greatly resembled their former glorious selves in manhandling visiting Dallas 24-13, winning their first game of the season.
After talking about but never following through on committing to the running game, offensive coordinator Brian Schottenheimer finally did it, feeding running back Chris Carson 32 times, for 102 yards. And maybe Seattle should threaten to fine unhappy safety Earl Thomas for conduct detrimental more often, because the veteran responded with his second and third interceptions of the season against Dallas, adding a bizarre ending to his game week.
The Cowboys for the most part went very quietly for the second time in three games, and once again quarterback Dak Prescott didn't crack 200 yards passing. That's been the case in nine of his last 11 games, and he finished with a mere 168 yards and four sacks, with two interceptions to boot. This is a Dallas team that doesn't do anything particularly well on offense right now, and you can expect the pressure to continue to build on both head coach Jason Garrett and play-caller Scott Linehan. At 1-2, the Cowboys are tied with the Giants, a game behind both Philadelphia and Washington. Dallas at least holds the tiebreaker against New York, by virtue of beating the Giants last week at home.
* Well the Browns are Baker Mayfield's team now. I know Cleveland coach Hue Jackson hasn't made it official yet, but he doesn't have to, does he? Our eyes told us all we need to know Thursday night in that memorable and wildly entertaining (at least from late second quarter on) Browns comeback win over the Jets.
Makes you wonder if the Browns would be 3-0 and owning the NFL news cycle if they started Mayfield from the get-go this season, as they probably should have. Baker is a bonafide big-play-maker, and while I know having a competent kicker would have probably resulted in a 2-0 start in Cleveland, maybe those games against Pittsburgh and at New Orleans wouldn't have come down to Zane Gonzalez's faulty right foot if Mayfield had been under center and leading the Cleveland offense.
Whatever is that mysterious "It factor'' that some NFL quarterbacks have, Mayfield possesses more than his share of it. And, yes, the Browns are finally relevant again because of it. Maybe my preseason prediction of Cleveland threatening the .500 mark this season doesn't look like a serious reach after all.
* There were only 10 days between the Jets' opening-week win at Detroit and their Week 3 meltdown Thursday night in Cleveland, but that rout of the Lions must already feel like it was six months ago if you're New York. First the Jets had the rookie quarterback who was the toast of the league in Sam Darnold, then they were beaten by the next rookie quarterback to captivate the NFL in Baker Mayfield.
In three weeks, Darnold has pretty much lived the entire NFL quarterbacking experience, the good, the bad, and the ugly. And don't look now, but New York in Week 4 heads to Jacksonville, where the Jaguars' elite defense will be licking its chops to face and hopefully confuse the Jets rookie passer.
Yes, the Jets (1-2) looked sloppy, undisciplined and self-destructed at times against Cleveland (1-1-1), but let's stop with the Todd Bowles is on the hot seat talk. It's way too early for that chatter in terms of the Jets' fourth-year head coach. The Jets are a young team and this season is about establishing a foundation for Darnold to prosper with. So far we've seen some positives and some negatives from New York, but three games isn't enough of a sample size just yet to tell us who this Jets team is and what it will be.
Ridiculously Cool Football Card of the Week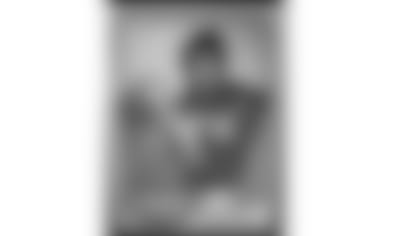 Long before they became known for their almost two-decade national nightmare at the quarterback position, the Cleveland Browns actually had their fair share of quality passers, starting of course with the days of Hall of Famer Otto Graham and including Milt Plum, Frank Ryan and Bill Nelsen (okay, so they missed on Mike Phipps and some how released Len Dawson, apparently before he showed Hall of Fame potential).
Brian Sipe was my favorite Browns quarterback of all time, and he was roughly Baker Mayfield's size, listed at 6-1, 195 pounds to Mayfield's 6-1, 215. Sipe had that play-making magic at times and the Browns of his era in the late '70s and early '80s were known for their fourth-quarter comebacks ("The Kardiac Kids'' they were called). The 1980 season was Sipe's personal masterpiece, at least until the playoffs arrived. At age 31 he threw for 30 touchdowns and 4,132 yards, with a career-high 91.4 passer rating, earning both Pro Bowl and first-team All-Pro honors.
Alas, Sipe's three-interception game against eventual Super Bowl champion Oakland on a windy, cold day in the AFC division round ended Cleveland's storybook season. I can still see Raiders safety Mike Davis's interception in the end zone of a pass intended for tight end Ozzie Newsome, the infamous Red Right 88 play call that sealed the Browns' heartbreaking 14-12 loss. Perhaps Mayfield will make amends for that crushing defeat — and so many more like it — in the years to come, giving tortured Cleveland fans something else to remember besides misery.
Here's Sipe on his 1976 Topps rookie card, looking young and ready to take on the NFL world, unaware of the twists and turns that would eventually form his Browns legacy.