Before Sony Michel was born, his parents immigrated from Haiti to the United States in search of opportunity, and though Sony has yet to visit Haiti himself, he feels a strong connection to his culture.
And on Sunday, he'll wear Haiti's flag on his cleats.
For My Cause, My Cleats, Sony chose to bring awareness to disaster relief efforts in Haiti. The devastating magnitude 7.0 earthquake of 2010 killed thousands and impacted millions. Hurricane Matthew hit in 2016, killing more than 580 people, and just this October, a 5.9 magnitude struck Haiti.
"My cause that I will be wearing my cleats for is to represent the earthquake in Haiti," Sony said. "I chose this cause because I am Haitian, family with Haitian background. Especially having family members in Haiti dealing with this tragedy, it was important for me to bring this to light."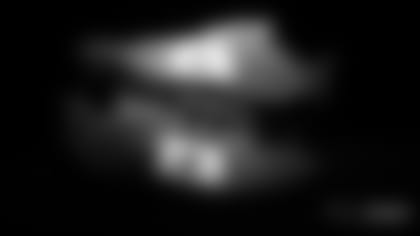 When people tune in to the game on Dec. 2, Sony wants them to know he is proud of his background, and he wants the people of Haiti to know he stands with them.
"I want the world to see the Haitian flag, and I want them to know that I'm representing the Haitians that are going through a lot of stuff, the hurricane, the earthquakes, all the tragedies," Sony said.