Patriots players are natural-born competitors. It's in their blood and shows on the field each Sunday, but their competitive nature isn't limited just to football. It is in everything they do.
Even a charity bowling tournament.
Monday night marked the second year of "Sweet for Strikes" hosted by James White, a celebrity bowling tournament which benefits Boston Medical Center. The event formerly known as "The Mayo Bowl" was hosted by Jerod Mayo for seven years, and the former Patriot officially handed the reigns over to James last year.
"I'm excited. I still get a little nervous talking in front of everybody and everything," James said with a laugh. "But it's good to have teammates come out here, have fans come out here and have just everybody come together and have a good time and try to raise a lot of money. That's what it's all about, trying to raise as much money as possible for Boston Medical Center."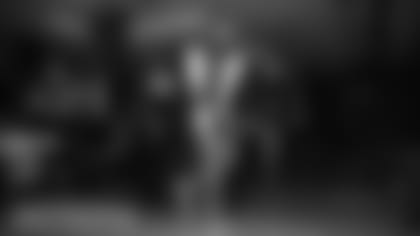 In true Patriots form, his teammates did in fact turn out for the event. James was joined by Jerod, fellow captain David Andrews, Kyle Van Noy, Eric Rowe, Joe Cardona, Stephon Gilmore, Sony Michel, Phillip Dorsett, Lawrence Guy and Geneo Grissom.
Though the night was for a cause, it didn't mean the Patriots were taking it lightly. Sony even brought his own bowling shoes.
"You better roll a 300, bro," James joked.
Though the competition was fierce, the bottom line of the night was to raise money for Boston Medical Center.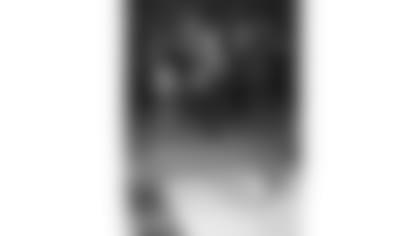 "Every time I visit there, you just tell how they truly care about the patients. It's like they treat them like family and that's what you want because those kids are in dire need," James said. "For us, a lot of my teammates that are back there, they try to do as much as they can for those who are less fortunate than us."
You can check out more photos from Sweet Feet for Strikes in the gallery below.
Patriots RB James White hosted the 9th annual Sweet Feet For Strikes celebrity bowling tournament at Kings Dinning & Entertainment in Dedham on Monday, Sept. 10, 2018. Former Patriots LB Jerod Mayo hosted the event, then called The Mayo Bowl, the first seven years. The charitable event benefits the Boston Medical Center.