For the majority of the first half of the Patriots 37-22 victory in Buffalo on Sunday, neither side was able to establish much momentum. The score was tied at 7 and each team had an opportunity to close the first half with a scoring drive for the lead.
Offensively the Patriots weren't able to accomplish much. The running game that was so productive a week earlier was dormant, and the Bills were applying tremendous pressure on Tom Brady to keep the passing game at bay. When the Bills came up with a stop late in the half they took over at their own 26 with 2:15 to play and all three timeouts remaining.
At that point it appeared as if Buffalo was getting the better of the play. Kyle Orton overcame an early interception and led the Bills on a 67-yard touchdown drive to tie the game. Now he had the ball back with a real opportunity to grab the lead heading into halftime.
But Chandler Jones had other ideas.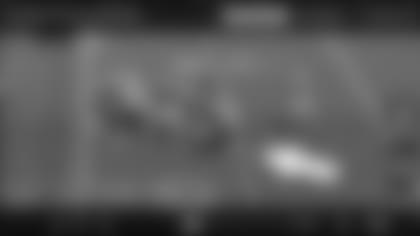 ](http://www.pjtra.com/t/RUBKRExHSUBKSElGRUBISEtERw)

On the first play of the possession Jones beat talented left tackle Cordy Glenn to the outside, hammered Orton from the blind side and knocked the ball loose in the process. He was even able to recover the fumble, setting off a chain of events that eventually allowed New England to gain control of an otherwise dead even game.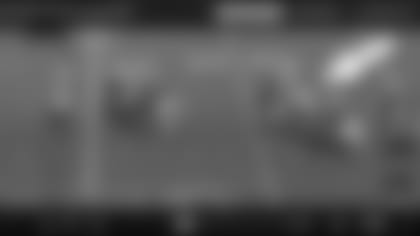 ](http://www.pjtra.com/t/RUBKRExHSUBKSElGRUBISEtERw)

Jones' play set up a Stephen Gostkowski field goal to give the Patriots a 10-7 lead. The teams then traded punts and Buffalo eventually got the ball back with :14 left and C.J. Spiller ran 15 yards before fumbling, once again allowing the Patriots to tack on a field goal to make it 13-7 at the break.
Jones' terrific individual effort allowed the Patriots to take control of the game when it looked like the upstart Bills would get the chance to take the lead at the half. Instead, Jones started a barrage of Bills mistakes that continued into the second half and the final result was a continuation of the story between the teams for the past 15 years – total Patriots dominance.