Growing up in a rugby-loving household, Nate Ebner resorted to scouring the internet to watch his favorite team play the sport he adored. Across the world in New Zealand, rugby was accessible, but in the early 2000s when Ebner was young, he felt the physical distance.
Rugby had yet to crossover to the everyday lexicon of sports talk in the U.S., but now, years later, Ebner is helping ensure that rugby is accessible to young kids across the country.
Ebner and Patrick Chung are now part-owners of the New England Free Jacks, a Major League Rugby expansion team. The Free Jacks have just kicked off their inaugural season, and the team hosted a media event on Feb. 19 to introduce Ebner and Chung as part-owners.
"That was something I always wish I had," Ebner said. "I wish I could have gone right down the street and watch a professional rugby team and aspire to be these professional players, and that's something I could be. That wasn't something I could connect with, and now, that's here for the community."
For Ebner, the love of rugby was natural, something he learned from his late father, Jeff. In 2016, he took a warranted leave of absence from Patriots training camp to compete in the Olympics for Team USA in Rio. Rugby was his first love, but because he couldn't make a career of it in the U.S., he turned to football his junior year at Ohio State.
"The only reason I probably even looked in the direction of football was because there was nothing for me here in the United States. That meant my life would be uprooted if I wanted to play rugby professionally in a completely different country where I might not have even spoke the language the spoke," Ebner said. "[The inception of the MLR] is enormous. I can't say how big that is for rugby in the U.S. that we have this and it's doing so well."
As part-owners, Ebner and Chung have put their financial backing behind the Free Jacks, as well as their names, but the team's majority owner Errik Anderson made it clear that the Patriots did not join the organization simply for clout. They asked the right questions and believe in the team, he said.
While Ebner's involvement and passion for expanding rugby's platform in the states is a clear line, Chung's is a proof that there is an audience for rugby in New England. Throughout their years in New England, their relationship has grown from locker-neighbors to genuine friendship, and Ebner's love for the game of rugby became contagious.
Once Chung learned about the game, he was hooked.
"It's constant chaos. I love chaos," Chung said.
In this, Chung is a textbook example of Ebner's rugby thesis statement: give the game a chance, and you'll be all in.
"You just got to get somebody out there to experience it, and then usually people fall in love with it. The rugby takes care of the rest," Ebner said. I still got to get Pat out on the field and let him run around a little bit and then I know he'll be in for good … I eat his Jamaican food, so he's brought a lot of things to me, and for me to be able to bring rugby to him, it's cool."
Though he is new to the sport, Chung made it clear he respects how hard the players work. The amount of conditioning and open-space tackling that make the games exciting to watch also make it difficult to play.
"Rugby, by the way, cuts out all the soft people in the world," Chung said. "You're physical and you're going to tackle or you're going to get exposed. Period."
That being said, Ebner said Chung would do well as a center or an openside flanker "if he had the gas for it," he said with a laugh.
"I'd put him right next to me, wherever I was at," Ebner said. "He's a really good tackler."
And what about other Patriots who could make the jump from football to rugby?
"Where do you want me to start?" Ebner said. Among current Patriots, he pointed to Julian Edelman, Jamie Collins and Brandon Bolden.
While the Free Jacks are still a few weeks away from their home opener on March 14 against the Houston SaberCats, Ebner and Chung are confident that it won't take long for New England sports fans to rally around their newest team. Their advice on that front was simple.
"Don't underestimate the value of winning games," Ebner said. "You can build a lot off of that."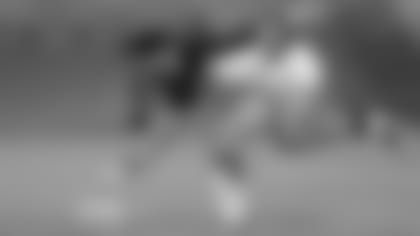 New England is the exact right climate to grow the game, Ebner said. There is a history of the sport in New England, one Ebner called a "hotbed" for rugby. The game of basketball was invented as an indoor alternative to rugby during the winter just a quick drive away in Springfield. There are rugby clubs across New England, and the women's National Intercollegiate Rugby Association Division I championship has gone to a New England-based college team every year since its inception in 2015 (Harvard University, Dartmouth College and Quinnipiac University).
"I went to Ohio State, and I thought that we had the craziest fans in the world and I would never experience anything like that until I actually came to New England and I actually see the New England Patriots fans are right there or worse," Ebner said. "I mean that in the best way, and not just football. It's multiple sports. To kind of be in that type of community, I think it's extremely special and I would love to grow a great team, a great community around rugby that already has that type of passion for sports."
Being a part of a Major League Rugby team as an owner is one way to stay involved with the game while still competing in the NFL, and while Ebner said he is unsure about trying out for the 2020 Team U.S.A., he knows the game will be in his future regardless. When his football days are done, he can see himself playing again – no matter how competitive.
"I'll be playing rugby at some capacity even if it's touch rugby on weekends with a club team or whatever to playing on an MLR team," Ebner said. "I don't at what capacity, but it's in my blood. I grew up with it really before anything else, and it will always be a part of me."
"I'll be on a scout team," he said.
The New England Free Jacks were founded in 2018, and 2020 marks their inaugural season. Their home games will be hosted at Free Jacks Union Point Stadium in Weymouth. For more information, visit the team's website.