A five-year-old Patriots fan in Dallas had a very simple solution to a looming problem.
When Cooper Bradford came home from school one day in September, he asked his parents, Jeff and Kylee, why his classmates didn't like his Patriots gear.
"We started laughing. We were like, 'Well, you live in Cowboys country,'" Jeff said. "We got out Google Maps and we had a little geography lesson. We talked about how far away Boston was."
The Patriots (and much of their fan base) are a quick 1,800-miles away, but Cooper had an idea. His fix? "Well, let's go to Boston then."
The suggestion on a long-term basis, as expected, wasn't possible. Yet, his parents found a way to make it happen.
Ahead of his sixth birthday, his parents Jeff and Kylee surprised him with a trip to Gillette Stadium, where, for once, Cooper wouldn't be the only person in a Patriots jersey.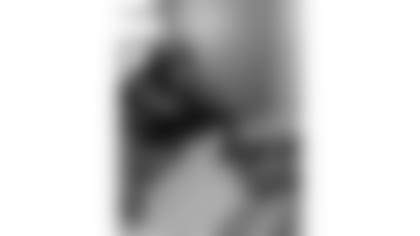 "I went wild. Daddy tricked me. He said, 'Come on. Come help me pack I'm going on vacation,'" Cooper said. "We did and we saw all these presents. We opened them all up and there was a note. Daddy said, 'We're going to Boston.' I was really excited."
"That was a good trick, wasn't it?" Jeff said.
Cooper and Jeff made the trip to Foxborough for the Patriots game against the Chiefs on Oct. 14 and were surprised with pregame field passes. While Cooper couldn't wait to see Tom Brady and Rob Gronkowski, his favorite players, up close, Jeff, a lifelong Patriots fan, was ecstatic to share his first trip to Gillette Stadium with his son.
"It's a little sappy, but when we were driving in today, I was tearing up. For us to be able to come and do this and hang out together, it's a once-in-a-lifetime opportunity. Hopefully the next time we're coming, you're going to bring Daddy," Jeff said, nodding at his son.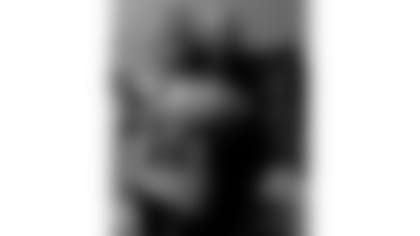 Jeff came to Patriots fandom on his own at a young age growing up in Dallas. His family didn't push one team or another on him. He liked the logo and Doug Flutie's underdog mentality, and he was hooked.
Cooper, however, never had a choice.
"He came home from the hospital in Patriots," Jeff said. "He's been wearing it ever since."
And with his first trip to Gillette Stadium in the books, the next time Cooper rocks his Patriots jersey to school, he won't worry what anyone else thinks.