The Patriots get back to work at Gillette Stadium today after enjoying a couple months off. Some players stayed in the area during their downtime, but many of the guys got away, both heading home and jetting off to exotic places. Here's what they've been doing since returning to New England.
Chandler Jones, who's made a few appearances in the community over the last couple weeks, hooked up with pal Rob Gronkowski for a night out.
https://instagram.com/p/1rTyDTrs7D/?taken-by=chan95jones
Gronk was also spotted with Jamie Foxx and a ton of other stars at a restaurant opening party in Boston.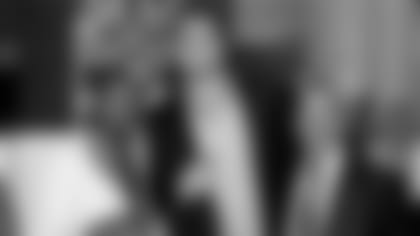 LeGarrette Blount was out at Patriot Place, where he happily stopped for a selfie with a fan.
Darius Fleming wasn't too far away either, making a trip to the Foxborough High School softball team's car wash fundraiser over the weekend.
Nate Solder headed to Medford, Mass., to lend his support to the Fresh Truck, which brings healthy food to communities around the area.
Meanwhile, Duron Harmon and Logan Ryan joined forces to help out the Providence Animal Rescue League at a fundraiser over the weekend.
And Julian Edelman stopped for a snap with Boston firefighters while in the city on Saturday.